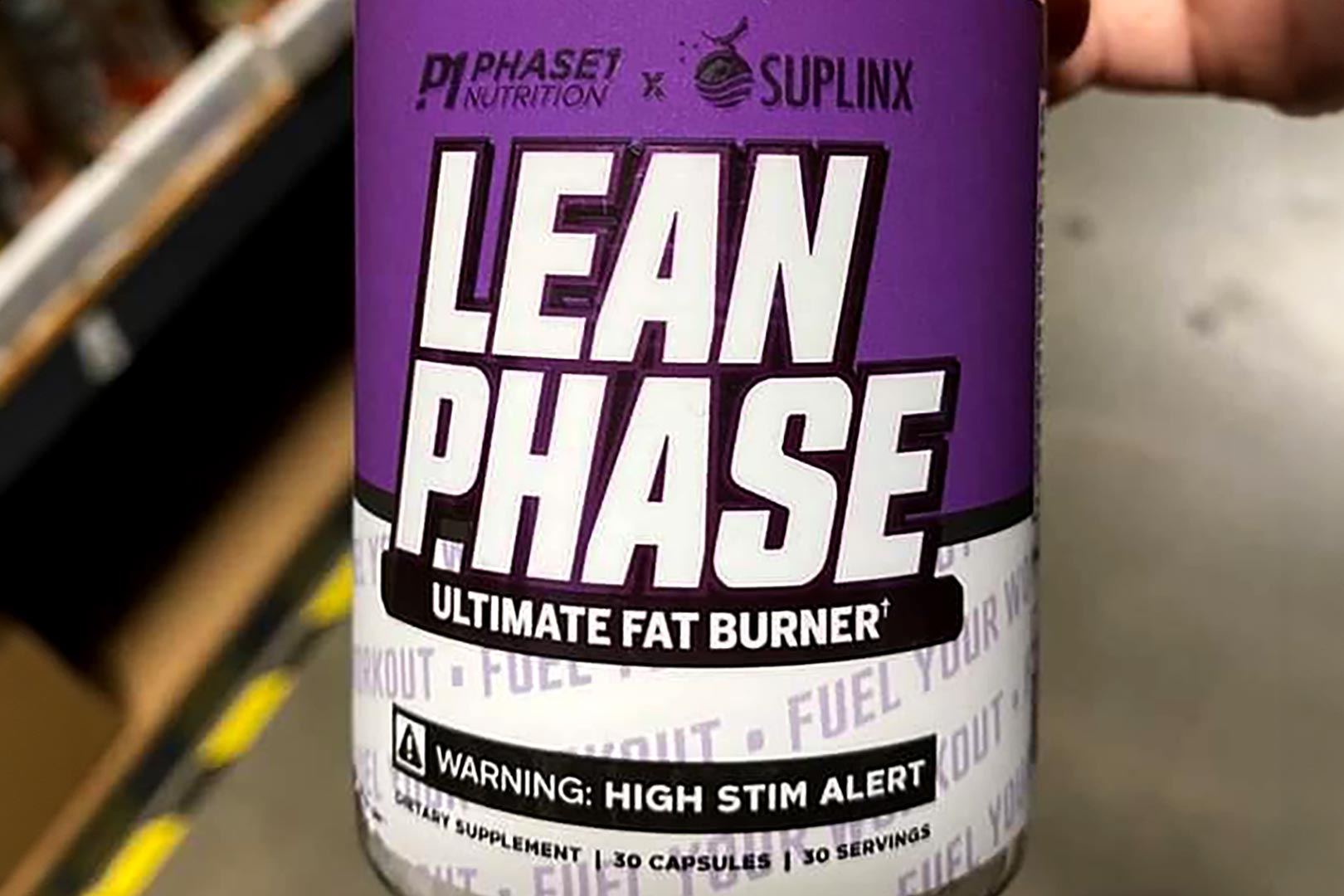 Phase One Nutrition is one of the carefully selected sports nutrition brands the premium supplement retailer Suplinx brings into Japan and sells to its strong and growing consumer base. Like other companies that distribute products in that part of the world, Phase One has put together some exclusive items to fit within the rules, regulations, and demands of Japan, including an alternative version of its fat burner Lean Phase.
Phase One Nutrition has reformulated its weight loss-supporting Lean Phase for Suplinx in Japan, where it has all of the same goals and benefits in mind but with a different set of ingredients providing all of that. We've got the facts panel for the tweaked supplement in the image below, where you'll see there are several components similar to the original US edition, all to help burn fat, enhance focus, and provide intense energy.
Driving the weight loss portion of Phase One Nutrition's Japanese Lean Phase is 2mg of cayenne extract, 10mg of citrus aurantium, and 3mg of yohimbine, which will also help on the stimulant side of things. Then powering the energy and focus effects is 150mg of English walnut, a light 175mg of tyrosine, 25mg of beta phenethylamine, and a surprisingly higher amount of caffeine than the regular Lean Phase at 300mg.
As mentioned, and as you can see, Phase One Nutrition has kept the Lean Phase designed specifically for Suplinx in Japan, close to the original fat-burning formula, which also includes the likes of caffeine, cayenne, and yohimbine, but a few components that have been taken out such as the potent pair of TeaCrine and Dynamine. Suplinx has just landed stock of Lean Phase, so expect to see it available within the next week or so.