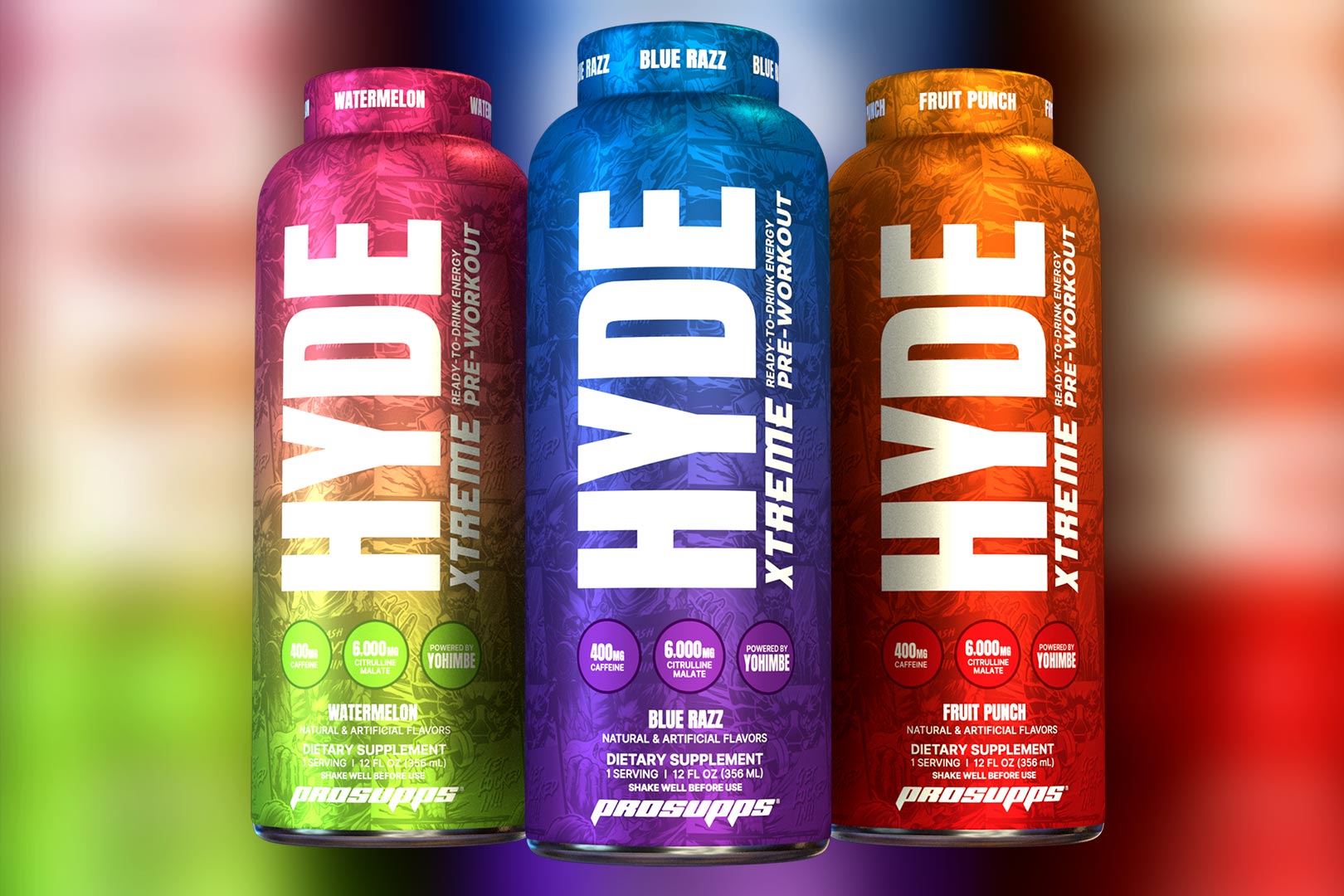 Quickly following the return of its original protein snack, MyBar, featuring a more MyBar Pro-like 30g of protein a piece, legacy sports nutrition brand ProSupps is showing some love for its beverage side. The supplement company has unveiled a fresh new look for its more convenient, on-the-go pre-workout, the Hyde Xtreme RTD, which comes with a strong selection of reliable pre-workout ingredients and dosages.
You can see what ProSupps' refreshed label design for the Hyde Xtreme RTD looks like in the image above, featuring a significantly more colorful label design, which changes its gradient of colors from flavor to flavor. For the Watermelon option, you get a mix of green and pink, then Blue Razz blends blue to purple, and lastly, you have Fruit Punch in an orange-to-red gradient, and they have the same formula as the previous version.
ProSupps has maintained all of the Hyde Xtreme RTD's highlights, including 6g of citrulline malate at a 2:1 citrulline to malic acid ratio, 400mg of caffeine, 3.2g of beta-alanine for performance, 400mg of caffeine, theanine, GABA, yohimbine, n-acetyl tyrosine, and premium TeaCrine. The refreshed product will be available through prosupps.com this coming Friday at $39.99 for a box of 12, which is $3.33 each.