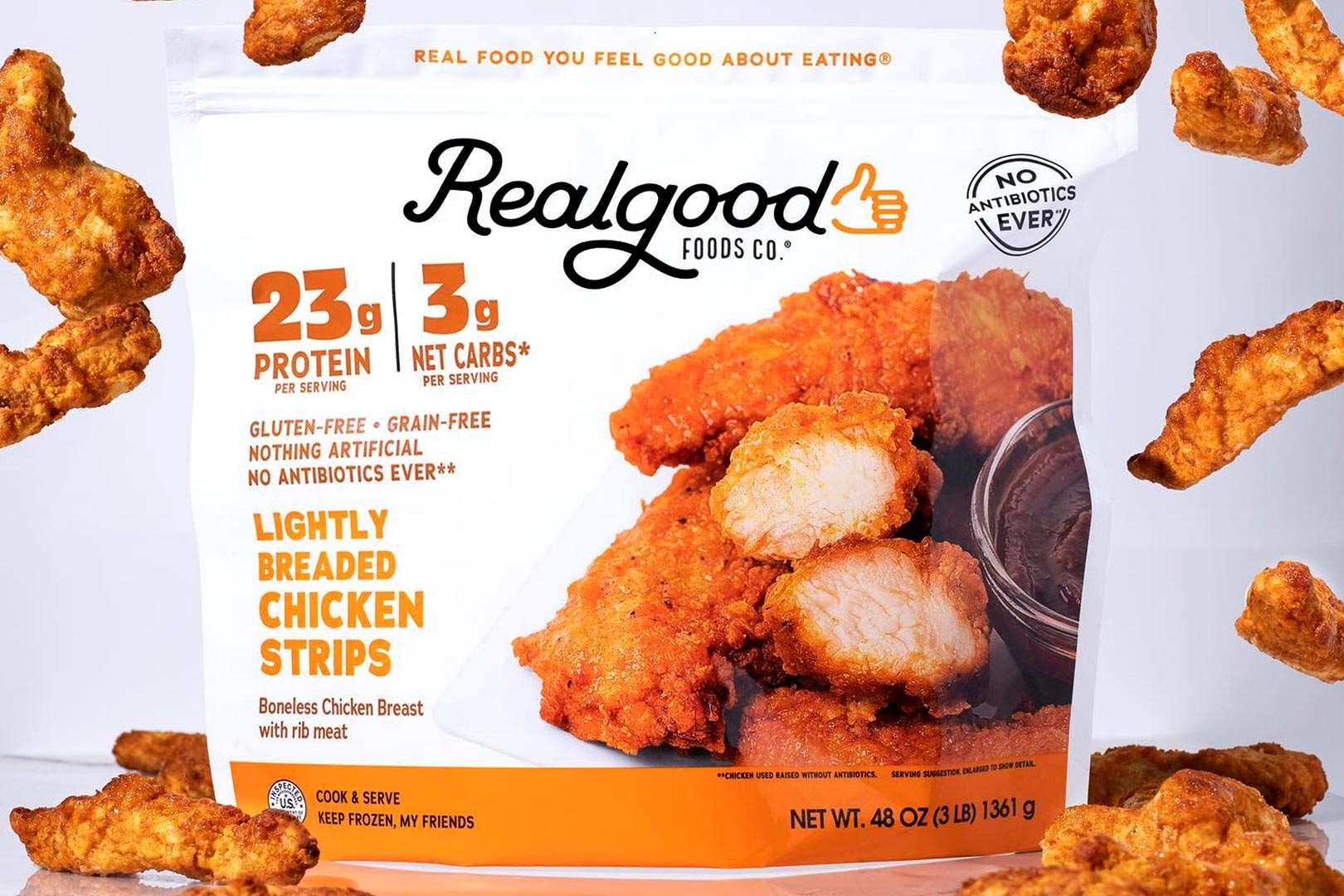 Real Good Foods recently came out with one of its most exciting, delicious, and nutritious functional creations in some time with breaded chicken, available in chicken nuggets, chicken strips, and several tasty bite-sized flavors like General Tso's and Orange Chicken. If you haven't tried it, any of the breaded chicken offerings from the brand are incredibly enjoyable and almost unbelievable when you see you get a strong 23g of protein and only 3g of net carbohydrates in the chicken nuggets.
There is now a way to get more and save more when it comes to Real Good Foods' protein-packed and low-carbohydrate breaded Chicken Strips, although you'll need to go to a specific store to be able to do so. The nutrition specialist has put together a large 3lb bag of the delicious chicken pieces, which usually come in a smaller 1lb option. The partner the tripled-sized 3lb bag of Chicken Strips is exclusive to is, of course, Costco, so that upsized product comes with a great price.
Fans can now head to select Costco locations and find that 3lb bag of Chicken Strips at $14.99, saving you a good amount of money compared to picking up the original 1lb size at major supermarkets. Everyone likes to save money, and Real Good Foods is giving shoppers at Costco an easy way to do that. You still get the product's great nutrition, with 4oz of the breaded chicken strips packing a respectable 23g of protein, 5g of carbohydrates, 4g net carbs, 6g of fat, and a lean 170 calories.