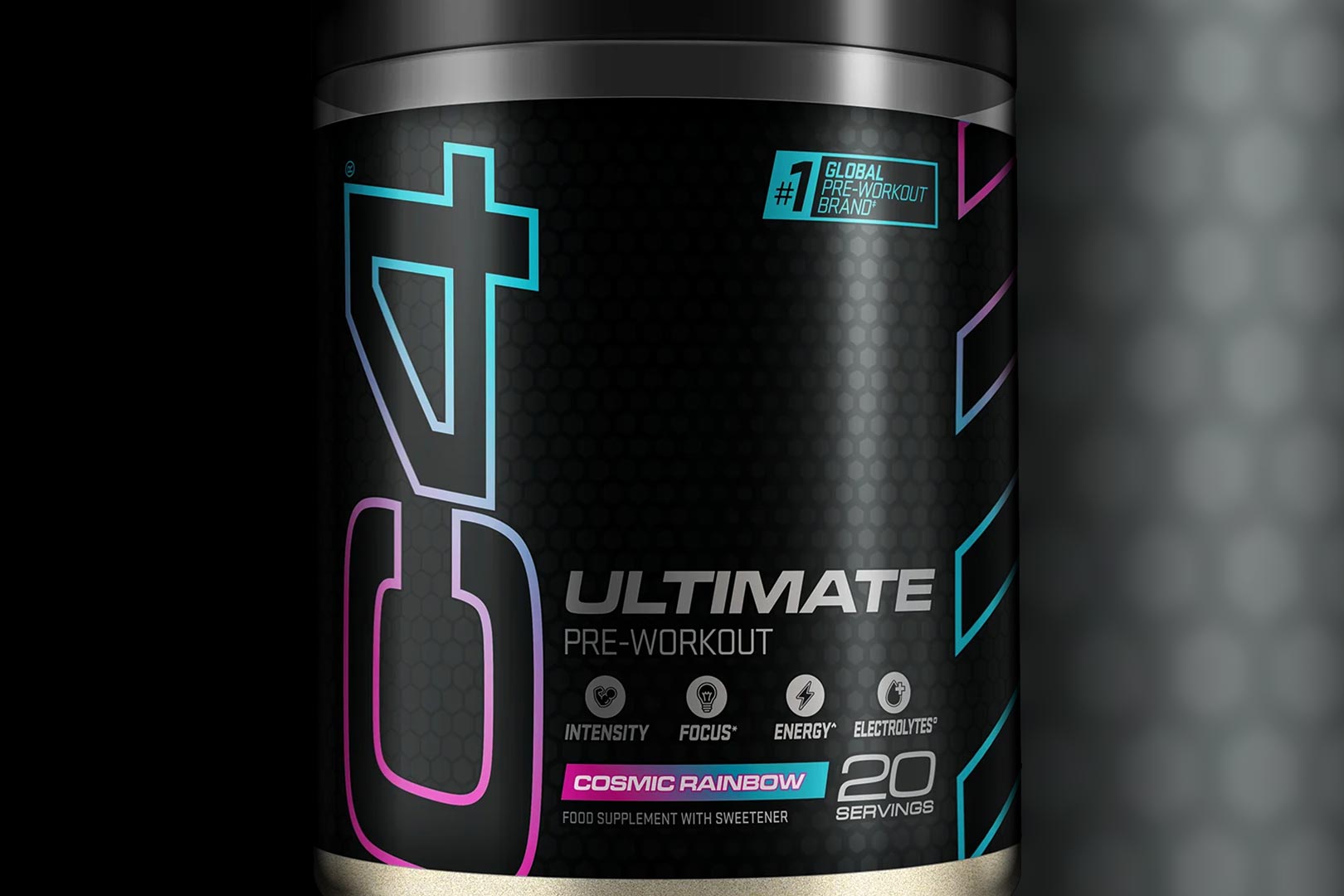 As far as we know, C4 Ultimate was one of the first premium pre-workouts, where Cellucor introduced a supplement that was comprehensively a step up from its regular, mainstream competing C4 Original. It is as well-rounded but with a wider variety of ingredients and heftier dosages to deliver leveled-up energy, focus, pumps, and performance. It is still a significant part of the C4 family and has seen many iterations over the years and versions around the world.
In Europe, the formula powering the C4 Ultimate experience is not the same, and for 2023, Cellucor has decided to reformulate and relaunch the supplement, and it's done an excellent job maintaining its position as a more advanced pre-workout. The reworked product is still built to support all of the core pre-workout benefits of increased energy, enhanced focus, improved performance, and better pumps, and it has some reliable highlights supporting all of that.
We've got the facts panel for Cellucor's 2023 edition of C4 Ultimate in Europe below, with 7g of pure citrulline and 1.25g of BetaPower branded betaine powering pumps, and a solid 4.8g of high-quality CarnoSyn beta-alanine for performance, 50% more than the usual 3.2g. Then driving the energy and focus portion of the pre-workout, there is half a gram of tyrosine, 150mg of the caffeine-free stimulator enXtra, 200mg of choline, 300mg of caffeine, Cereboost branded ginseng, and AstraGin to elevate absorption and efficacy.
There are clearly some differences from the version of C4 Ultimate you get here in the US, but as mentioned earlier, Cellucor has done an excellent job on the European variant, all while staying within the tight regulations of the region. There are several retailers now stocking Cellucor's new and improved C4 Ultimate across Europe, with four refreshing flavors in Cosmic Rainbow, Bubblegum, Lemon Twist, and Tutti Frutti, with 20 maximum servings a tub.