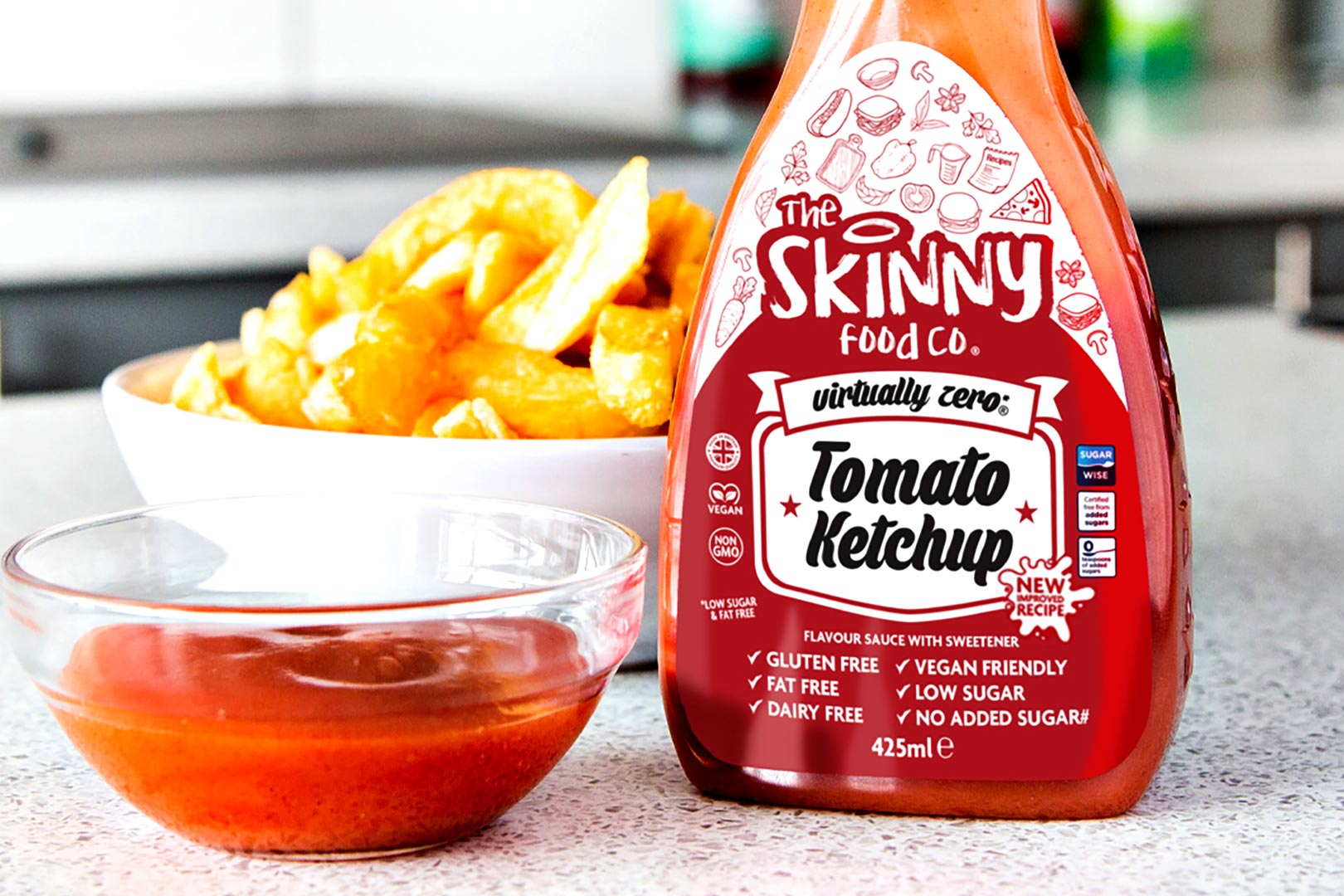 The always creative and intriguing The Skinny Food Co, which has been one of the fastest-moving functional food companies in years past, has remained busy this year, still rolling out extensions and innovations. If you're not familiar with the brand and its absolutely giant catalog of products, one of its standouts is its original low to no-calorie Skinny Sauce and Skinny Syrup, featuring an unbelievably large list of flavors.
It's next to impossible to keep up with all of the tastes The Skinny Food Co has to choose from for Skinny Sauce and Skinny Syrup, and over the years, it has continued to grow its list of flavors. This month, right around the middle of the year, the brand has done something we haven't seen all that often from the UK-based brand, and that is take a product it already has on the market, rework it, and relaunch it in an improved version.
The Skinny Food Co has revamped its interpretation of the classic ketchup variant of its Skinny Sauce, named Tomato Ketchup, promising an even better sweet and tangy taste, all while keeping the calories to a minimum. The macros on a 20g serving of the updated product are a bit more than the original, with 1.4g of carbohydrates and only six calories, and you can grab the new and improved version from Skinny Food's online store at £3.59, with its predecessor still live but on sale at £2.69.