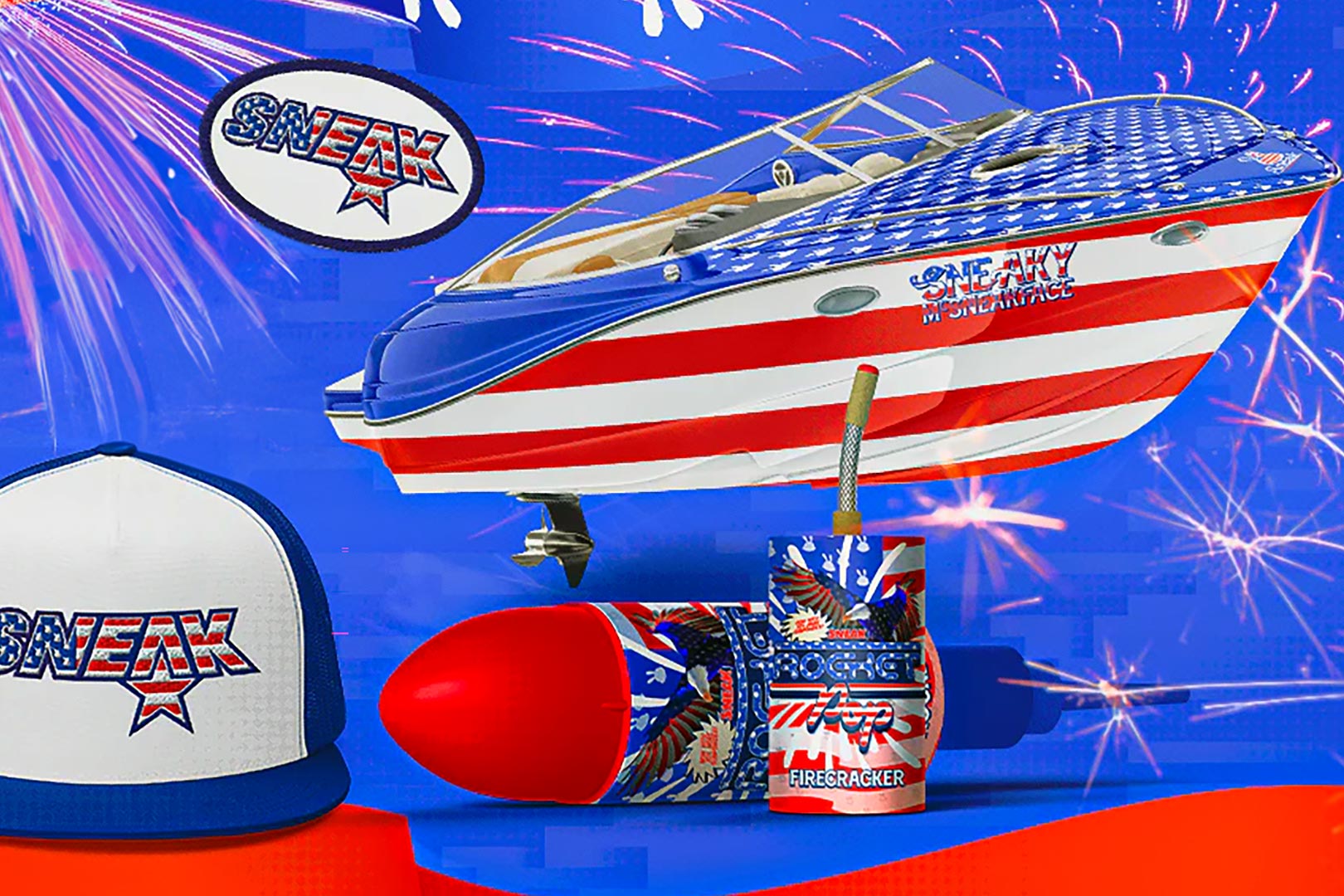 Supplement companies all across the country are celebrating the 4th Of July with some sort of special edition product themed around the occasion, a strong limited-time discount, or a combination of both. It seems the UK-based gaming brand Sneak, known for its unforgettable creativity, is not one to be left out and has put together a series of items that aren't supplements but are custom-branded and intended to be a perfect fit for Independence Day.
Sneak has created eight different products for the 4th Of July, all exclusively available through its dedicated US online store, although not all of them you can purchase. There are caps for $25 each, a pair of sew-on patches, and an inflatable for the pool. Outside of that, things start getting a bit more entertaining and conveniently out-of-stock, with Sneak Fireworks at $50 a set, and a BBQ for $350 with a lid shaped after the head of the brand's bunny mascot.
Last but not least is the top-of-the-line Sneak Speed Boat for no less than $50,000, completely covered in an American flag wrap, and inside is a built-in video game console to put in some time while out on the water. As mentioned, all of these more obscure items are sold out, but to apologize for the inconvenience, the brand has added a coupon code "JULY4TH" on the pages of the Fireworks, BBQ, and Speed Boat for you to save 15% in celebration of the 4th Of July.