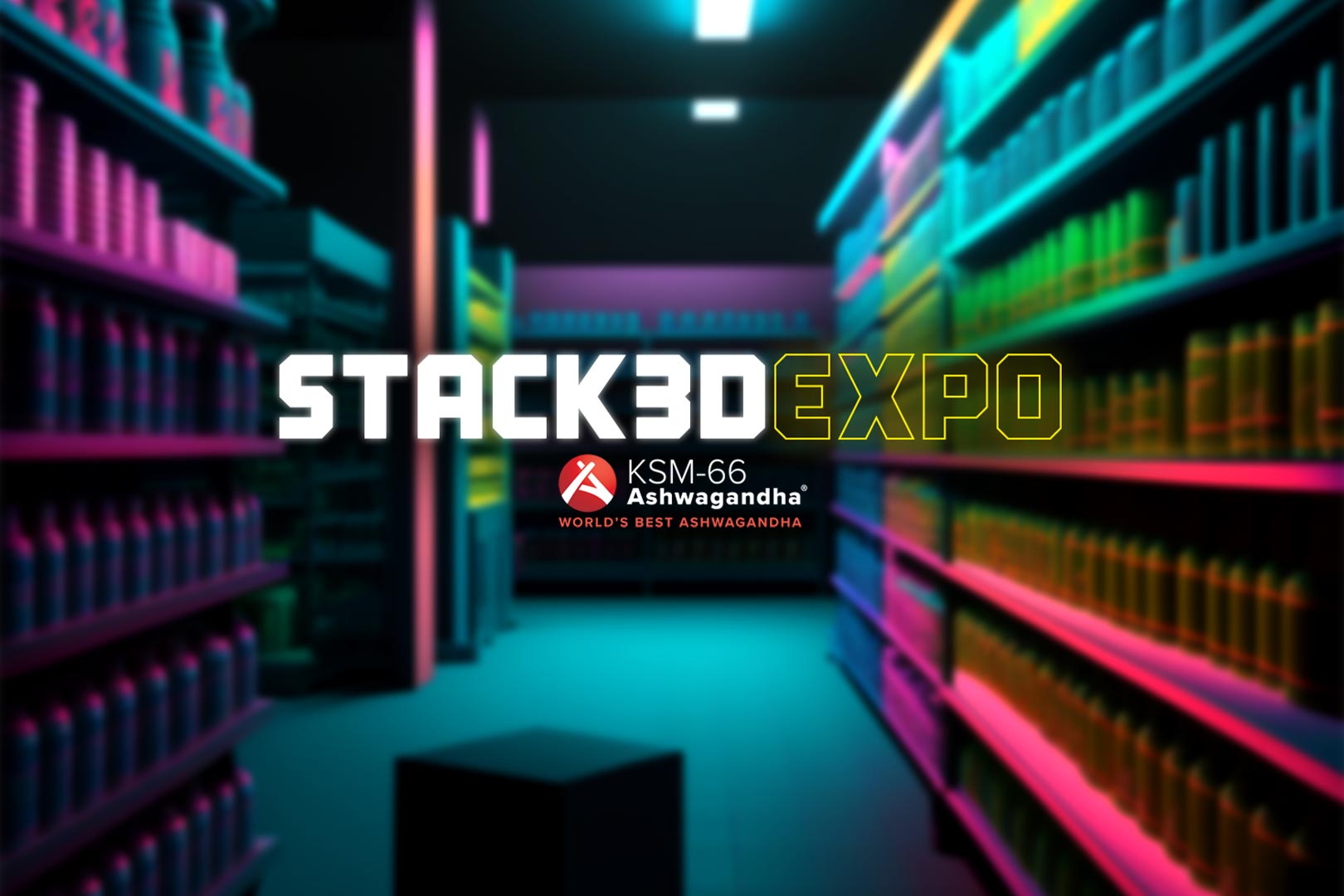 The Stack3d Supplement Expo presented by KSM-66, is about five weeks away or precisely four weeks from this coming Monday, taking place on Monday the 17th of July through to Sunday the 23rd. Anyone anywhere in the world from any device with an internet connection and browser will be able to access the online-exclusive event and take all of its information, announcements, exclusives, deals, discounts, and more by simply visiting stack3dexpo.com.
In traditional style of the KSM-66 presented Stack3d Supplement Expo, in the weeks leading up to our annual, one-of-a-kind digital event, we're going to be randomly selecting exhibitors and announcing them in groups of around ten, week by week. Here today, we have that first group, and as you can see, it will be another loaded Stack3d Expo, with sports nutrition brands, premium ingredient companies, functional food innovators, and plenty more.
Returning for another Stack3d Supplement Expo here in 2023 is MuscleTech, which has undergone a huge uptick in activity this past year, Ripped Freak creator PharmaFreak, the popular EVL, major retailer, distributor, and brand Sporter, and Elite Labs. Reputable legacy brand Nutrabio is another exhibitor making it out, sports nutrition specialist Core Nutritionals, the recently renamed Xtremis Cartel, past Brand Of The Year winner Dedicated Nutrition, and the high-quality beta-alanine CarnoSyn.
That is the first round of exhibitor announcements for the Stack3d Supplement Expo presented by KSM-66 for the third year running, with each of those brands set to bring as much as they can from a classic physical convention to the online stage at stack3dexpo.com. We'll be back next week with another group of companies to confirm as we build toward the maximum and complete list of exhibitors for this year's Stack3d Expo.