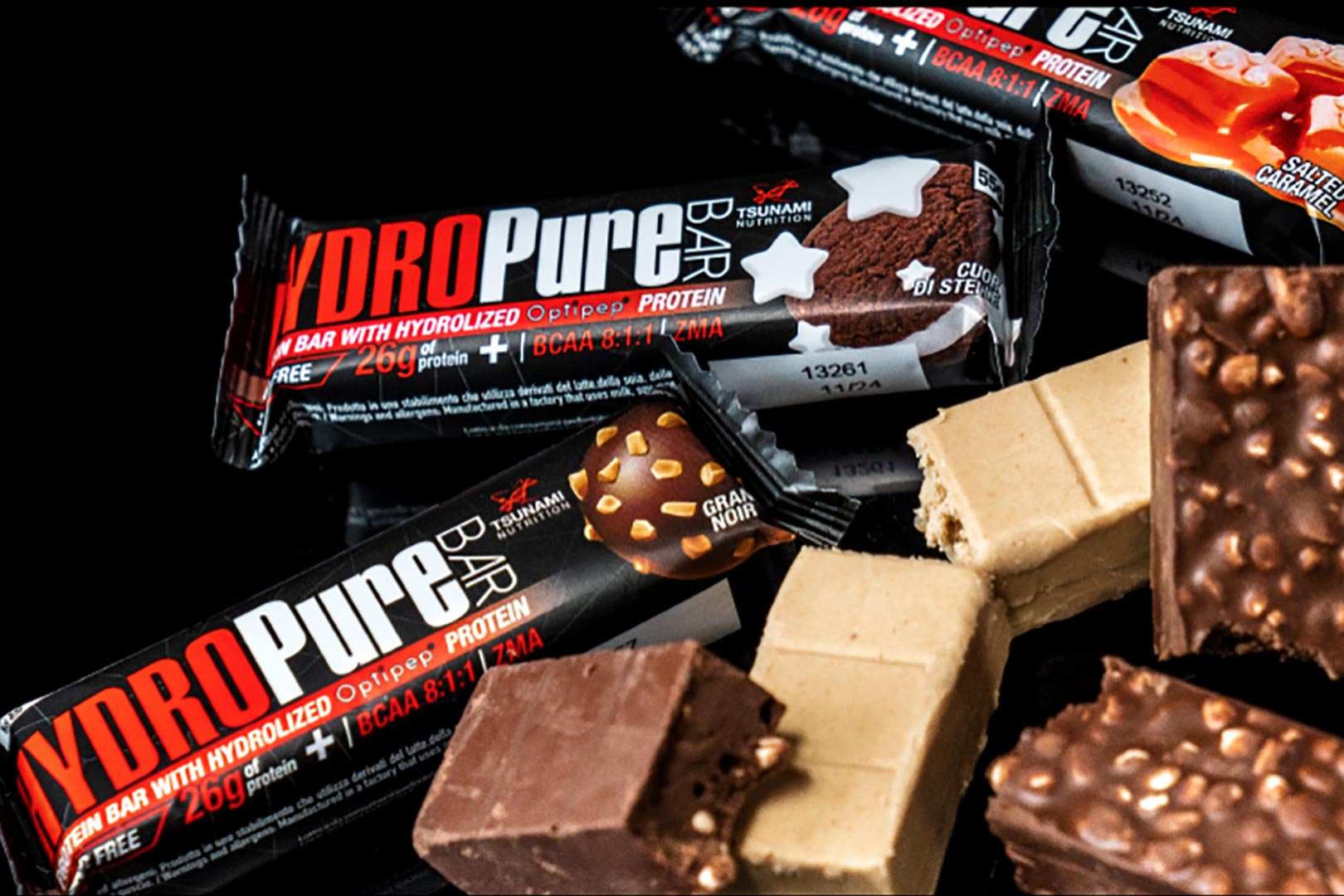 Italian sports nutrition brand Tsunami Nutrition does not hold back on the flavor side of things, with many products in its catalog boasting some loaded lists of flavors, including its signature protein bar Hydro Pure Bar. The high-protein snack gets its name from the fact that it relies on hydrolyzed whey to provide 26g of protein per bar, and its macros are reasonably lean everywhere else, ending with a calorie count of around 235.
Tsunami Nutrition previously had well over ten flavors available for its Hydro Pure Bar, and while that is plenty to choose from when it comes to a protein bar, the brand has revealed and released another three. Pushing the menu of the protein-packed product even closer to a total of 20 tastes is the classic Chocolate Hazelnut, something more chocolaty in Chocolate Cookies, then, last but not least, the sweet and salty, Salted Caramel.
All three of Tsunami Nutrition's new flavors of the Hydro Pure Bar in Chocolate Hazelnut, Chocolate Cookies, and Salted Caramel, have nutrition profiles similar to those others, and they're out and available in the brand's home country of Italy in single bars as well as boxes of 24.