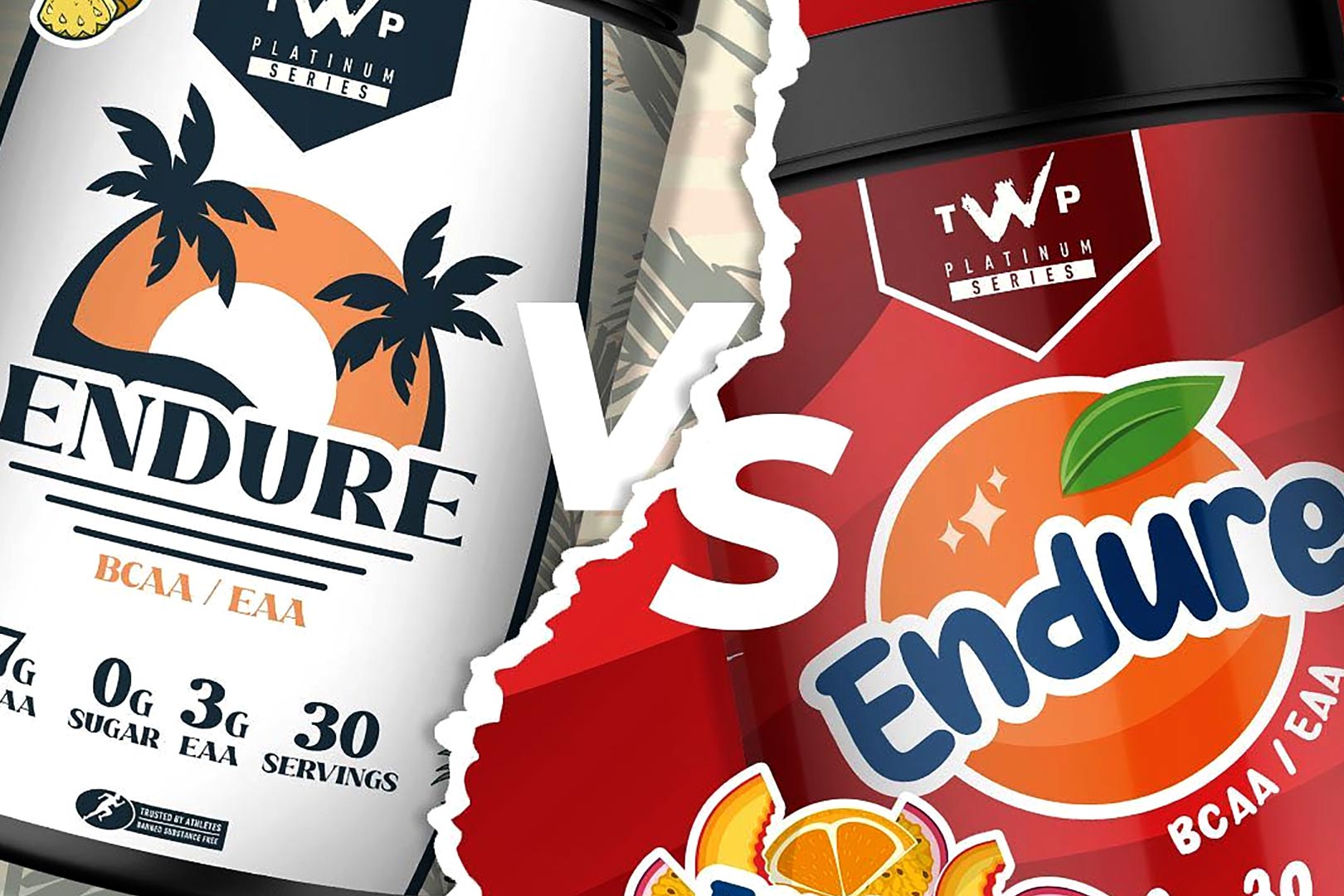 TWP Nutrition in the UK is a rather unique supplement company in the presentation of its many different products. While its focus has been all about the protein powder Whey Up as of late, which doesn't reflect that variety of presentation, its amino cocktail Endure does. The intriguing feature of TWP supplements like Endure is that each of its flavors is themed around the taste, and in some of those options, it's a familiar item.
This month, TWP Nutrition has added to the menu of its amino competitor Endure, introducing two flavors that show off that fun and alternative label design, as you can see pictured above. The newest experiences for the product are Pina Colada, inspired by the classic pineapple and coconut cocktail of the same name, and Fantastic Soda, a citrusy combination of orange and passionfruit, featuring a Fanta-like label design.
TWP Nutrition's Endure already has well over ten tastes to choose from, so fans weren't short on options, although Pina Colada and Fantastic Soda will certainly add even more variety. Both flavors will be making their way out to stores later this month, including twpnutrition.com, where Endure will cost you £29.99 (37.67 USD) for a tub of 30 servings, each packing a solid 10g of all nine EAAs, with 7g of that being BCAAs.