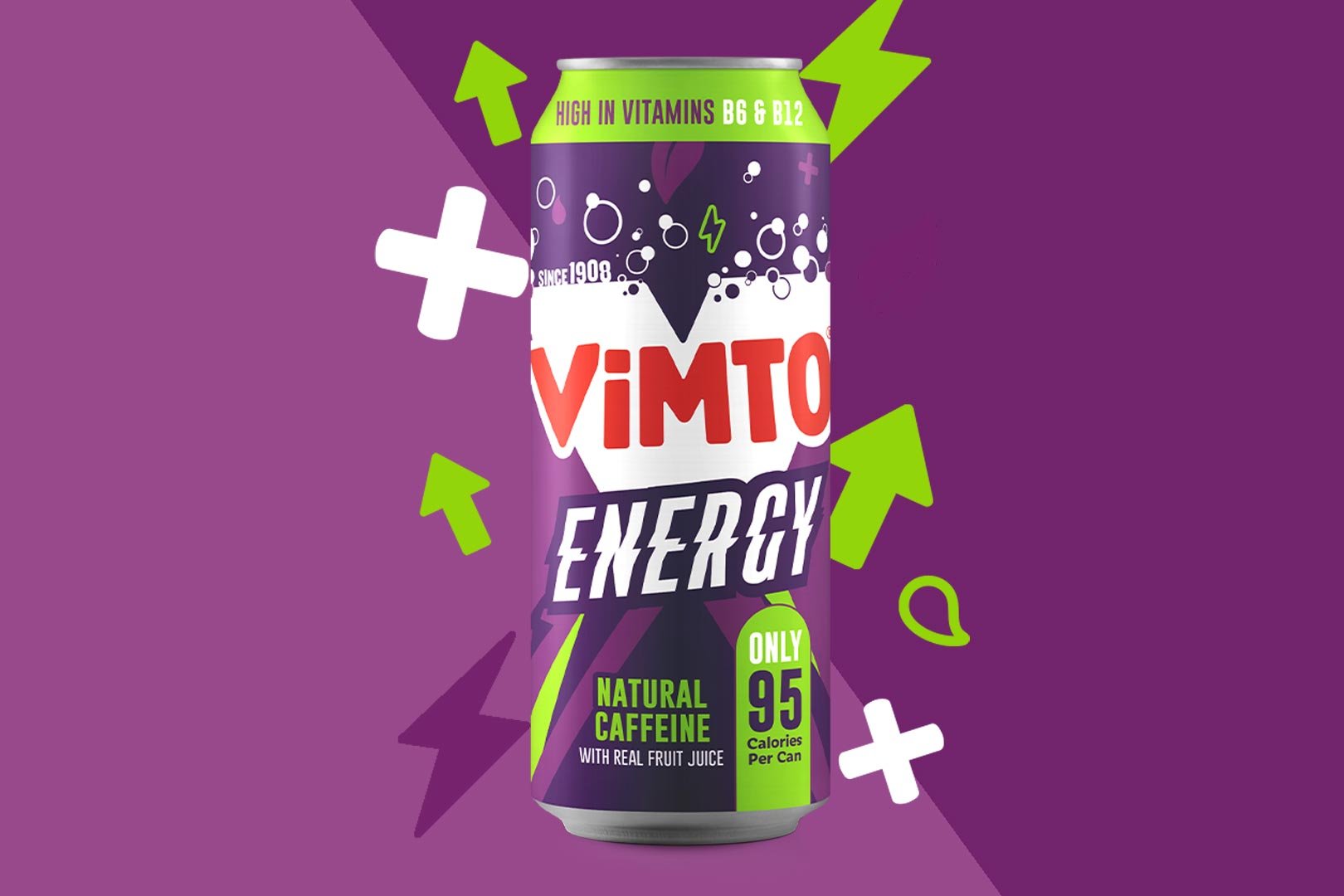 Vimto is a popular legacy soda in the UK available in a few different flavors, although there is a signature original featuring a sweet blend of grape, raspberry, and blackcurrant. The sparkling beverage has actually appeared in sports nutrition previously in the form of an authentic flavor collaboration with Myprotein. Vimto has now made its own way into the functional realm, introducing a family of energy drinks in Vimto Energy and Vimto Energy Zero.
Vimto has basically taken its original three-fruit recipe combining grape, raspberry, and blackcurrant from real fruit juice, infused B vitamins and a nice dose of natural caffeine, and packed it into a 500ml can for a refreshing and energizing beverage. Regardless of which version you go with, Vimto Energy or Vimto Energy Zero, they both have a blend of B vitamins and smooth, uplifting natural caffeine at a moderate total of 160mg per can.
The primary difference between the two Vimto energy drinks is Vimto Energy has 22g of carbohydrates, essentially all of that sugar, with a calorie count of 95, whereas Vimto Energy Zero has only 2.5g of sugar and a much nicer 20 calories. Again, both products have the same main ingredients to enhance energy whenever and wherever you need it, and, of course, as per the name, they have Vimto's classic grape, raspberry, and blackcurrant taste.