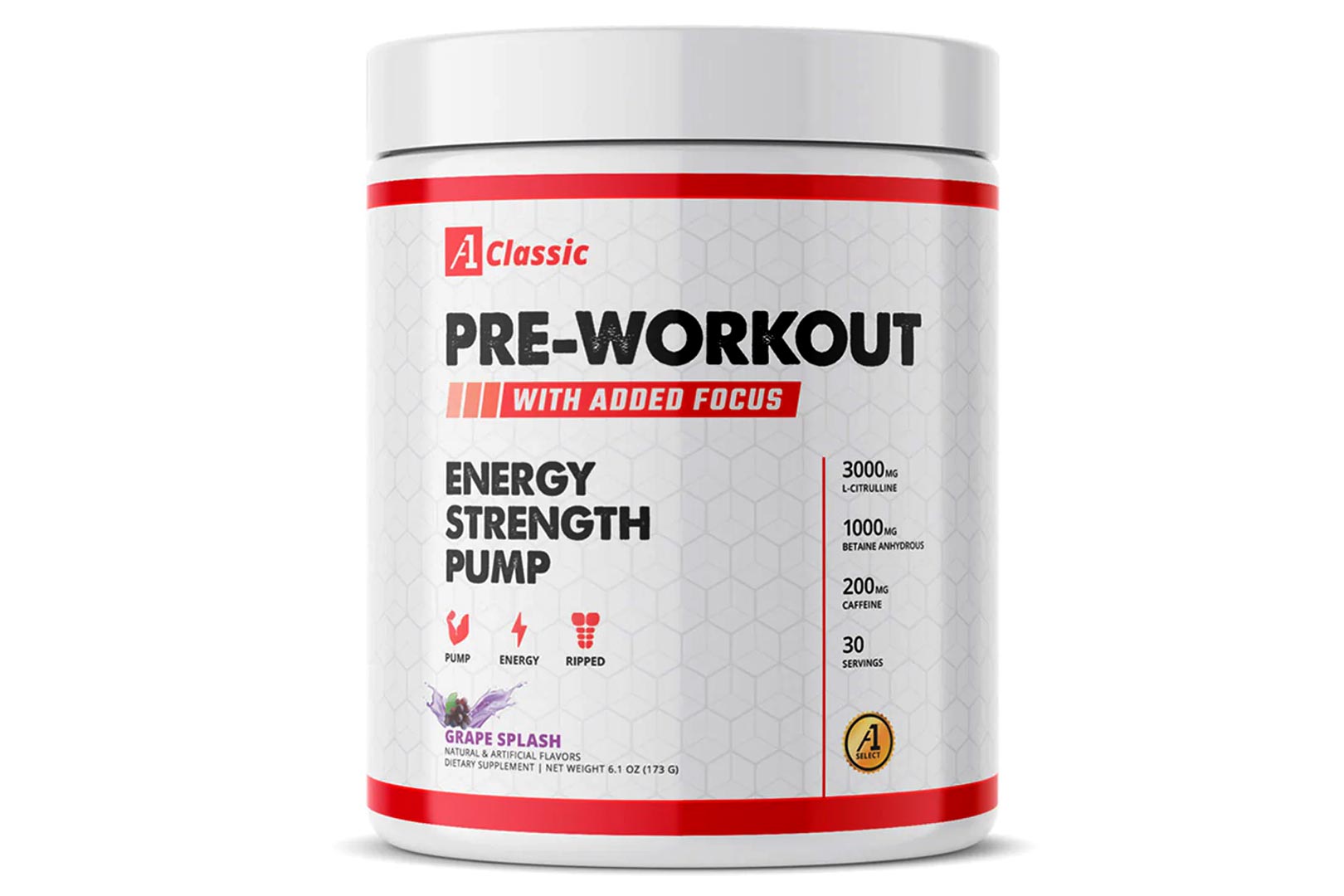 Many years ago, the popular sports nutrition retailer A1 Supplements released its own line of products, covering all sorts of categories, including the amino cocktail BCAA 2:1:1 and the stimulant-backed fat burner Thermo. Recently, the supplement store has revamped and relaunched the pre-workout from its own line, keeping the original name of Pre-Workout but changing things up in the formula on the inside.
Original formula
A1 Supplements' original Pre-Workout wasn't all that complex; in fact, it was very straightforward, relying on common ingredients and dosages that made it relatively scalable with 3g of pure citrulline for pumps, 1.2g of beta-alanine for performance, and 175mg of energizing caffeine. The formula left room for fans to move and maybe have two scoops to get a more respectable 6g of citrulline, 2.4g of beta-alanine, and 350mg of caffeine.
New and improved version
The 2023 edition of Pre-Workout from A1 Supplements is much the same, sticking with a similarly simple set of common pre-workout ingredients and scalable dosages. Each serving of the product now has 3g of citrulline malate, not pure citrulline anymore, no more beta-alanine for performance, a gram of betaine, 200mg of caffeine, and 100mcg of huperzine to add focus support to the experience.
As you can see, A1 Supplements has kept its pre-workout competitor scalable, utilizing a balance of dosages that lets you move up to two servings or even three, although we don't know what the maximum amount the brand recommends on its label. If you throw down the double, similar to the previous version of Pre-Workout, you get 6g of citrulline malate, 2g of betaine, 200mcg of huperzine, and 400mg of caffeine.
Where to buy
A1 Supplements is now selling its revamped Pre-Workout through its website at $29.95, not quite the same as the $19.95 for the original, although that product did indeed make its debut several years ago. In saying that, for a limited time, the retailer has a deal where you get two 30-serving bottles for the price of one, working out to a strong $15 each, with only one flavor available at the moment in a refreshing Grape Splash.