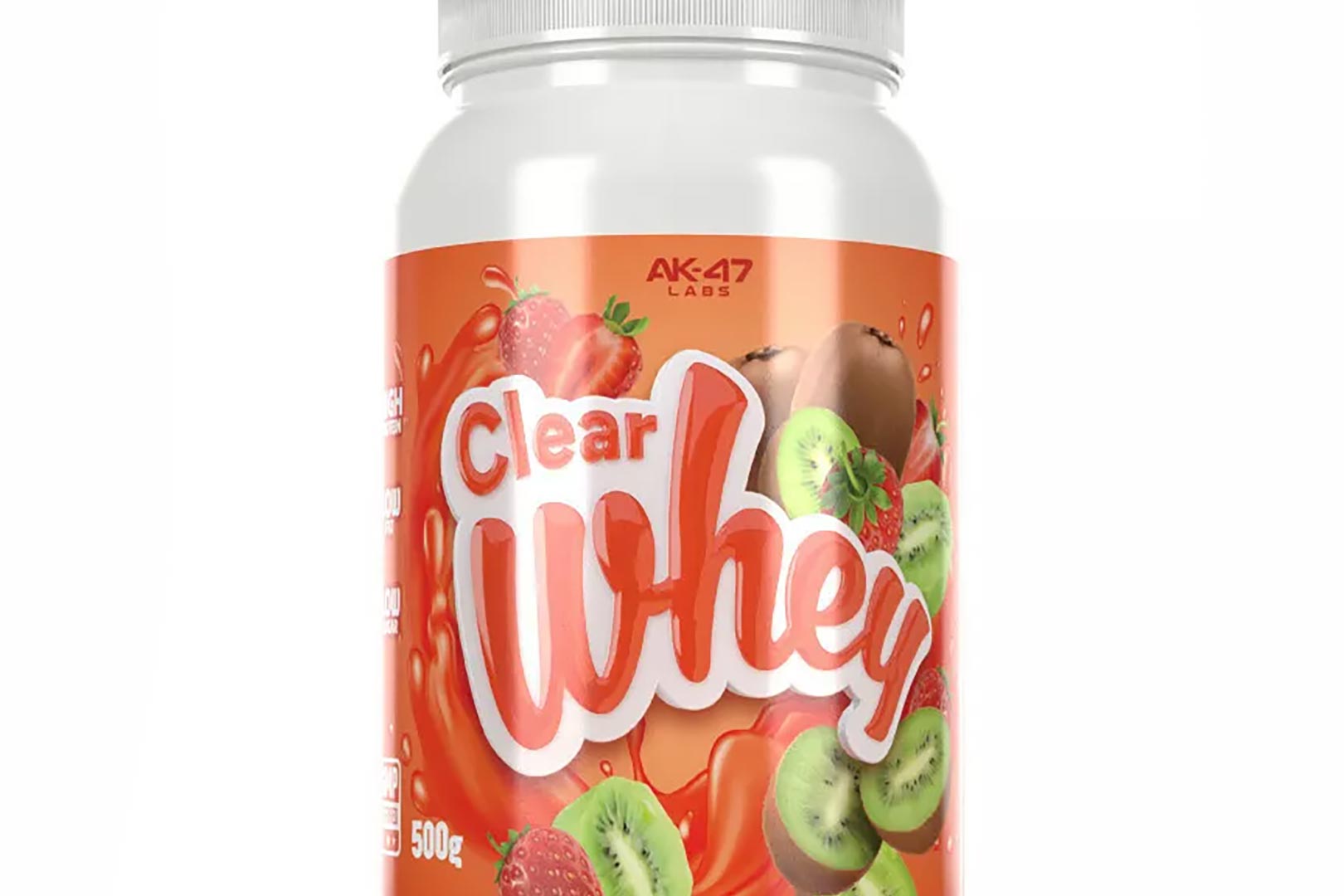 Over the last few months, we've shared several flavor extensions and completely new supplements in the area of clear and refreshing protein powder, which is a type of protein that typically features a whey-based formula and comes in fruity flavors instead of things like Chocolate and Vanilla. That trend continues as we approach August, with the European sports nutrition company AK-47 Labs getting in on the action with Clear Whey.
AK-47 Labs has gone with that common approach mentioned above for Clear Whey, where you get a supplement that provides 25g of protein, all from premium and lean whey isolate, with less than a gram of carbohydrates and fat for just 104 calories. As the carbohydrates are under a gram per serving, obviously, the sugar is also nice and low at 260mg, all coming in two refreshing tastes that you serve up like a typical protein shake.
The flavors AK-47 Labs has mixed up for Clear Whey are Mango and the traditional two-part recipe, Strawberry Kiwi, both giving you that clean and lean nutrition profile of 25g of protein and only 104 calories. The product is available first at reputable retailer Fitnessnord in Denmark, although with Prometeus being a distribution partner of AK-47 Labs, we imagine it won't be long before fans across Europe see Clear Whey everywhere.