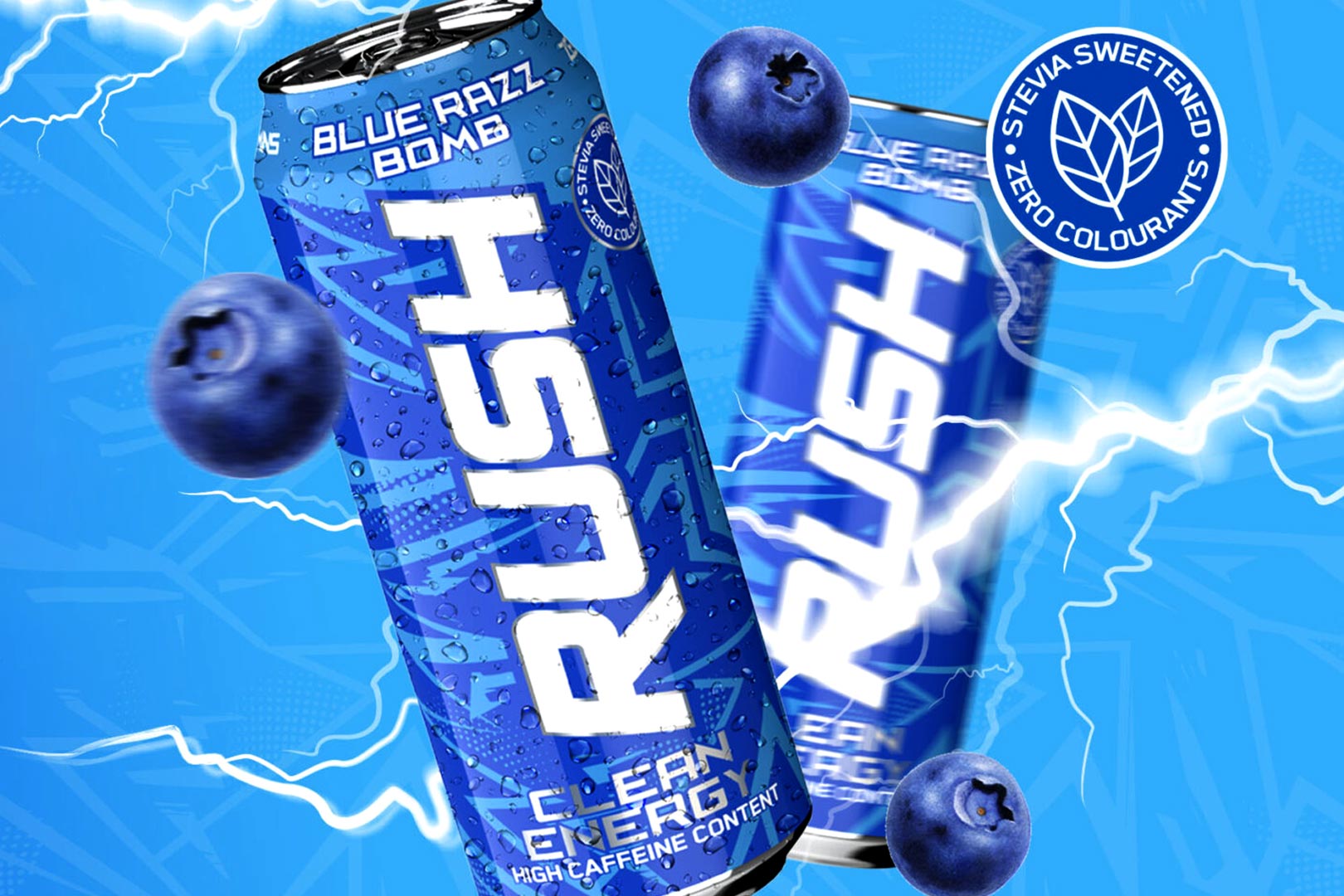 Another sports nutrition brand has introduced its entry into the ever-expanding and increasingly competitive world of energy drinks, and as with all good trends, this one is picking up steam both domestically and internationally. While there has been a lot of beverage action here in the US, there's been a growing interest outside of North America, the latest of which comes from South Africa with Alpha Sports Nutrition's Rush.
The Rush energy drink, named after the brand's pre-workout, has been a year in the making, and beginning this week, after all of the testing, flavoring, tweaking, and production, it is available for purchase. Alpha Sports Nutrition in South Africa has designed the beverage for health-conscious individuals and has packed it with B vitamins, choline and tyrosine for focus, theanine, and a moderate level of caffeine at 150mg.
The infusion of the nootropic ingredients choline and tyrosine is certainly interesting, adding a focus dimension to Alpha Sports Nutrition's Rush energy drink, although they're not dosed supremely high at 250mg and 150mg, respectively. The beverage is making its debut with two tastes to choose from, both naturally sweetened and colored in Blue Razz Bomb and Sour Green Apple, and they have next to no calories at four.
Alpha Sports Nutrition's online store is one of the first places in South Africa where you can purchase the Rush energy drink, and despite this being the brand's first entry in the category, it's been priced very competitively. Directly through Alpha Sports' website, you'll pay R150 (8.36 USD) for a pack of six half-liter cans of Rush, working out to just $1.39 (USD) a can.