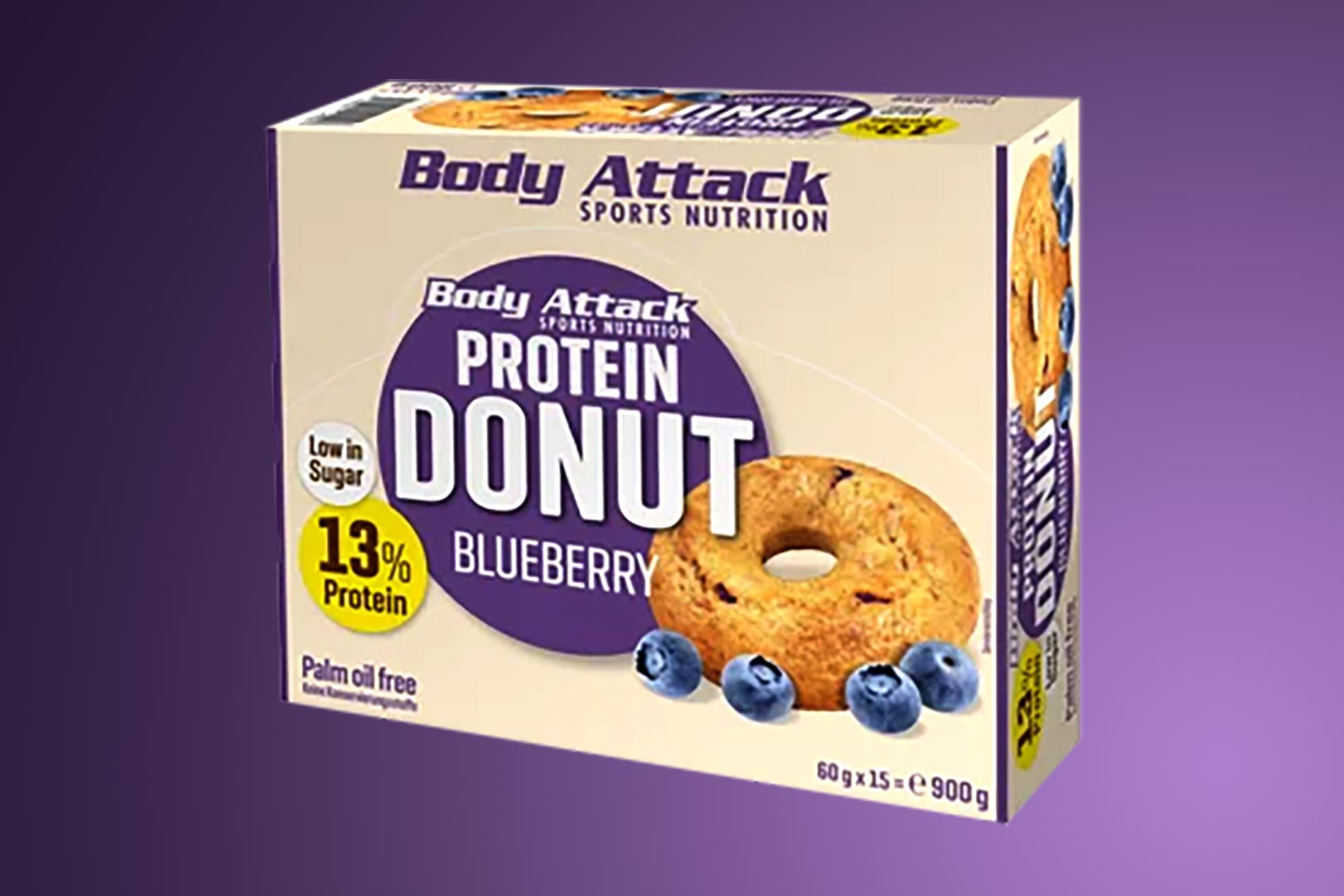 A new snack has joined the extensive selection of products from the team at Body Attack in Germany, and while most of its functional offerings are in the traditional bar format, that is not the case on this, as you'll quickly figure out by the name. Protein Donut is the latest innovation from the brand, and it is indeed a premade, protein-packed donut, not a powder mix that you can then turn into a donut with some extra work in the kitchen.
Body Attack's Protein Donut tips the scales at a reasonable 60g a piece and provides 7.8g of protein alongside more than triple that in carbohydrates at 24.2g with 3g of that sugar, 7.1g of fat, and a calorie count of 212. It's not as lean as your average protein bar sitting around 20g of protein and between 200 to 220 calories, but the product certainly works as a better-for-you alternative to a regular donut with that high protein and low sugar.
The all-new Protein Donut from Body Attack is in stock and available for purchase directly through the German brand's website, where it sells many other brands, not just items that come under the Body Attack banner. The creative protein snack currently comes in one flavor with Blueberry, and you can pick it up individually at €2.29 (2.49 USD) or get bulk boxes of 15 or 21 donuts at €2.09 (2.27 USD) per donut.