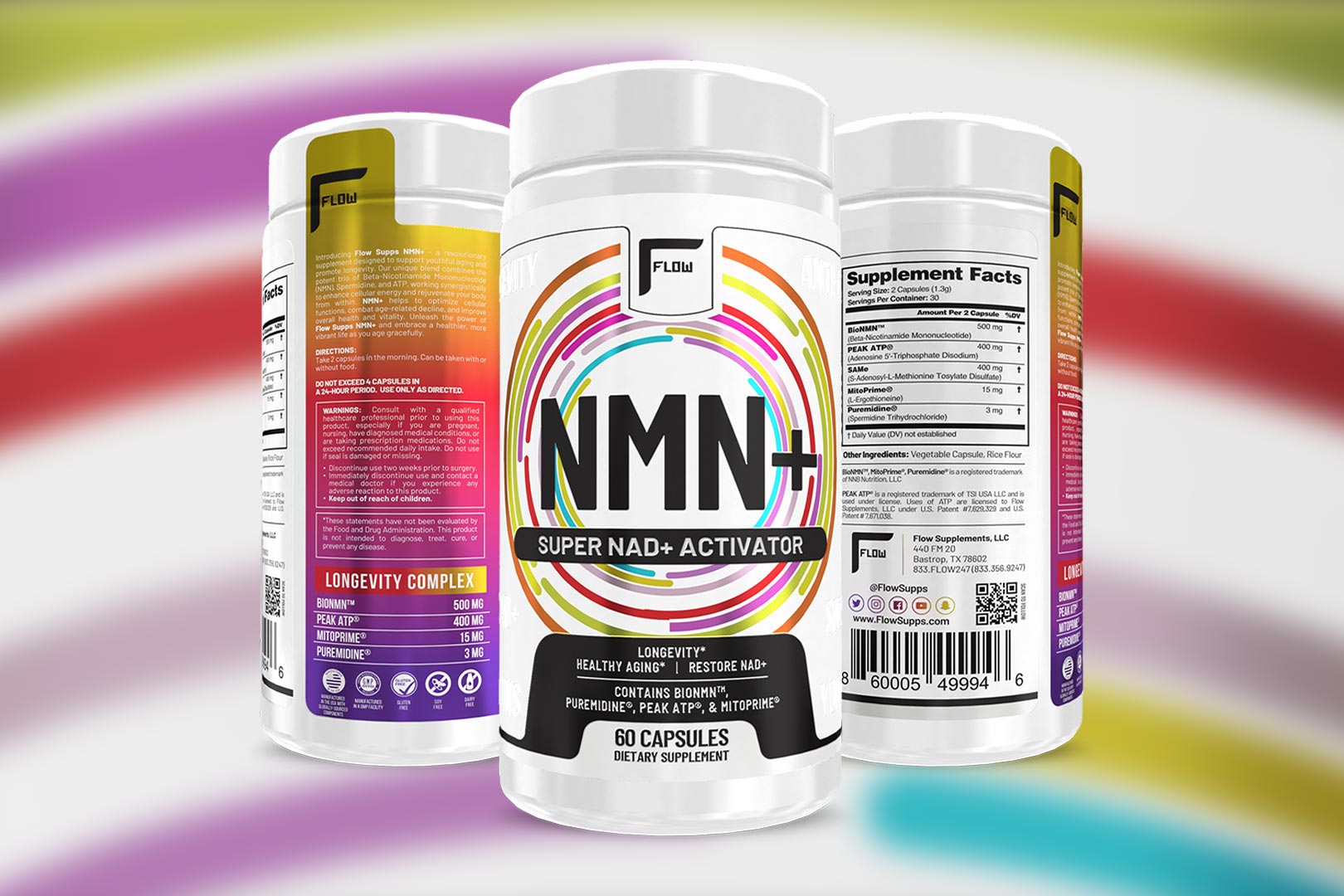 Flow Supplements has followed up on the launch of its health and wellness supplements in the standalone n-acetyl-cysteine formula NAC and the mushroom blend Shroomies, with a premium anti-aging product. The name of this one is NMN+, and there is a real emphasis on the "+" part of the title, as while NMN or nicotinamide mononucleotide is a key component of the supplement, that is far from all that's in there.
NMN+ from Flow Supplements brings together several ingredients for the purpose of supporting longevity and anti-aging, or healthy aging. As mentioned, the NAD+ precursor NMN is the driving force behind the product, and it is included at half a gram a serving for cellular energy and repair. The brand also utilizes BioNMN in the supplement as opposed to standard NMN, similar to most of the other ingredients alongside it.
Joining BioNMN in Flow Supplements' NMN+ is 400mg of SAMe (s-adenosyl methionine) and 15mg of the antioxidant MitoPrime ergothioneine for cellular health support and DNA repair. The last two components in the anti-aging and longevity product are 3mg of Puremidine spermidine to push the healthy aging support that extra bit further, and finally, 400mg of TSI's premium and patented Peak ATP for cellular energy, performance, and endurance.
Flow Supplements has put together quite a comprehensive approach to the anti-aging category, with the five ingredients highlighted above all coming together and synergistically improving health and longevity. NMN+ is due to hit the brand's official online store in the coming days in bottles of 30 two-capsule servings, and as far as price goes, it will likely be on the premium side, as is the case with most NMN-backed anti-aging supplements.