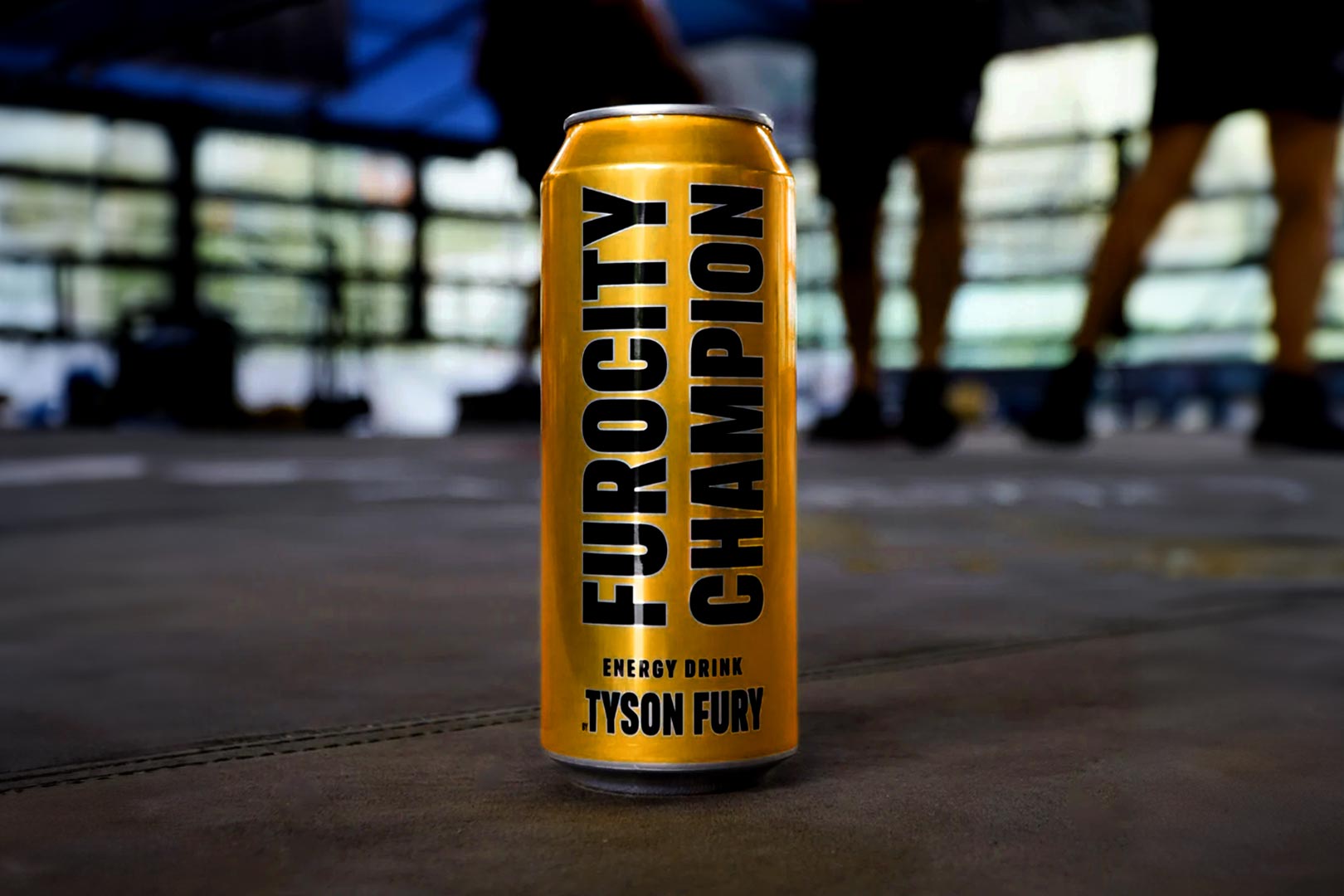 Tyson Fury's functional company Furocity has announced an eye-catching new energy drink, which from what we can gather, appears to be a flavor extension of its original beverage. The product has the same main ingredients, including B vitamins, taurine, and a reliable 157mg of caffeine per can. The interesting point about this one is the name and design as it's referred to as Furocity's Champion Energy Drink, and it comes in an unmissable gold-covered can design.
The macros of Tyson Fury and Furocity's special edition Champion Energy Drink are around the same as the brand's standard flavors for the beverage, not the sugar-free options. It packs 23.9g of carbohydrates in a half-liter can, almost all of that sugar at 23.5g, and 96 calories. Those nutrition numbers aren't as bad as we've seen from other competitors in the category, but they're no where near the no-sugar and zero-calorie profile of Furocity's Sugar-Free offering.
The all-new and certainly attractively designed Furocity Champion Energy Drink is available immediately following its launch from the brand's own online store in cases as well as its major supermarket partner Iceland, where it's just £1 (1.28 USD) a piece. As for the actual taste of Champion, the product is said to have a tropical fruity flavor, sounding quite different from the already available Original, Black & Blue, Raspberry, Sour Cherry Knockout, and Sour Apple Punch.