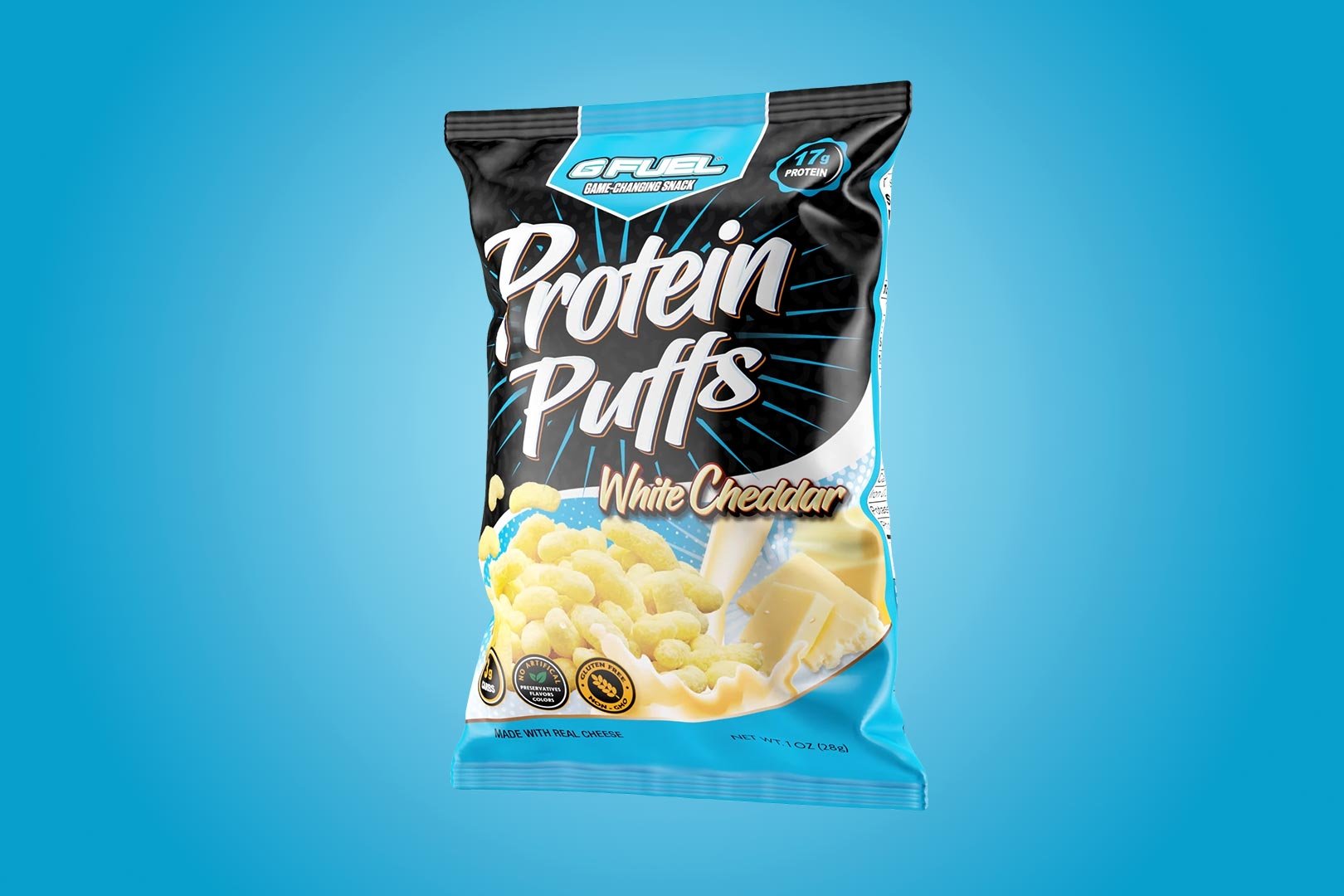 The gaming category was originally all about energy and focus-supporting supplements, including one of, if not the biggest brand in that part of the industry in G Fuel. The company's signature product was and still is Energy Formula, designed specifically to enhance energy and focus to elevate your play. G Fuel has gone beyond its original supplement into other areas of formats with a hydration formula and a smooth-tasting energy drink.
Up next from the ever-expanding and busy gaming brand is something we've seen from a few others out there, that market specifically to the gaming community, such as Total XP and Sweden's X-Gamer. G Fuel has decided to get into the world of functional food with a product called Protein Puffs, which is indeed a small bag of puffs that are packed with protein, similar to iWon Protein Puffs and FitCrunch's High Protein Puffs.
Like other puff-style protein snacks, G Fuel's Protein Puffs will have a reasonably lean nutrition profile compared to your typical protein bar, all starting with a moderate 17g of protein per bag. The fat comes in at 6g, the carbohydrates at an impressive 3g, and that is indeed regular carbs, not net carbs, with only 2g of that sugar, and a fair calorie count of 130.
The upcoming Protein Puffs from G Fuel will have that typically light puff-style texture, offering an easy-to-eat crunchy consistency alongside a nice hit of flavor, and at the moment, it looks as though there will be only one option on the product's menu to start in White Cheddar. Knowing the brand and seeing how frequently it adds to the menu of its other items, we imagine that selection will expand as popularity and demand grow.