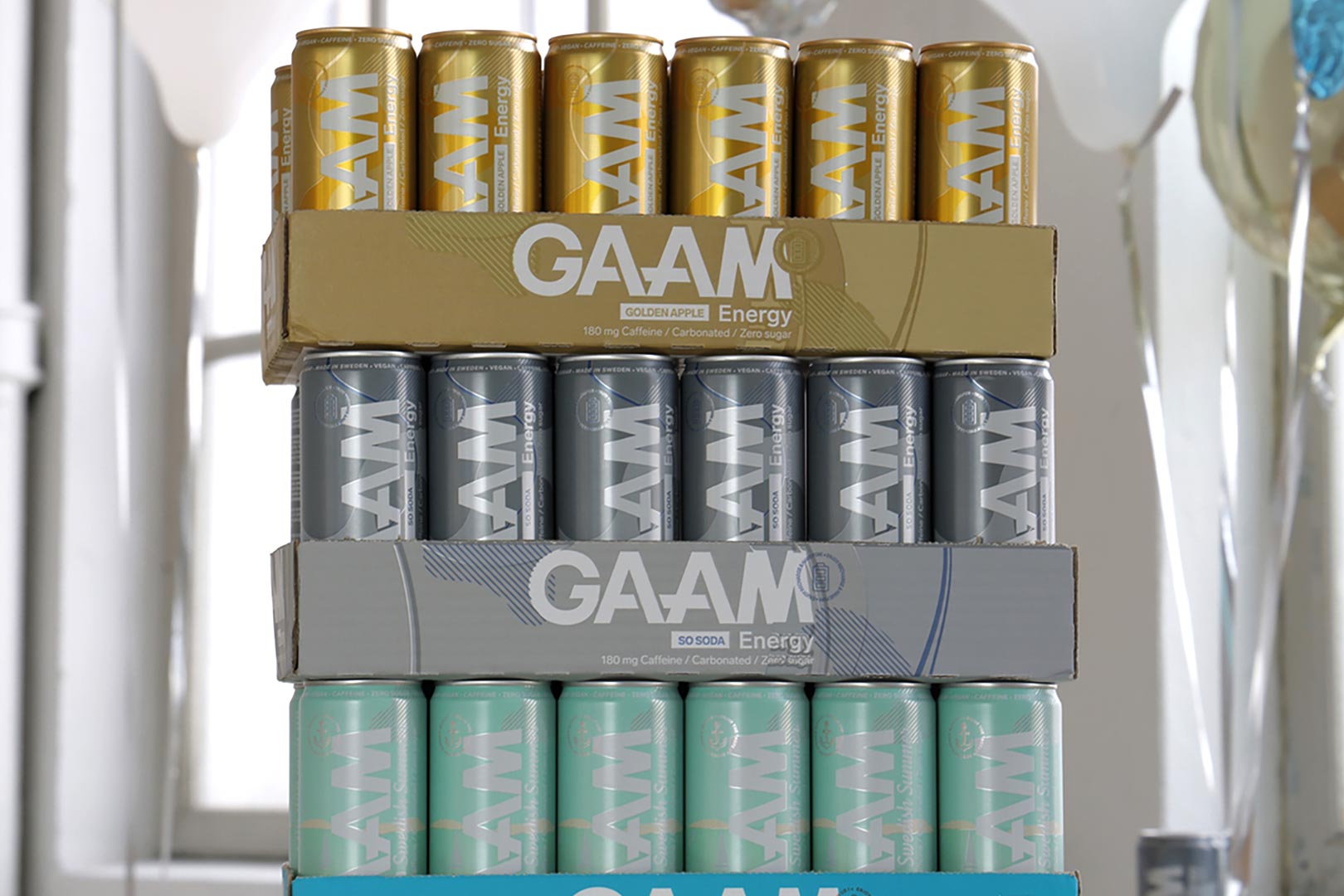 Energy drinks are more than a convenient way to boost your energy at any time of day and where ever you are; for many, they are as much of a constant as a supplement you take every morning, afternoon, or evening. Caffeinated beverages can be a daily thing you throw down in the morning to get you going, in the afternoon as a midday pick-me-up, or even in place of a pre-workout to get you revved up for an intense workout.
Many energy drinks out there come with a delicious, refreshing taste, perfect for hot summer days, and this is something the team at house brand GAAM Nutrition from Proteinbolaget is very aware of. In fact, the retailer and brand have put together a deal for GAAM's signature energizing beverage GAAM Energy, where for the entire summer season, you can save on the larger two dozen-can trays of the functional product.
Through until the end of summer, Proteinbolaget is discounting GAAM ENergy down to 299 SEK (27.59 USD), which with 24 cans, works out to 12.45 SEK (1.15 USD) each. That's a great deal and opportunity for fans and even their friends to stock up, and not only does it apply to the mountain of flavors available for the energy drink, but also the variety pack that lets you choose four flavors to make up that tray of two dozen.