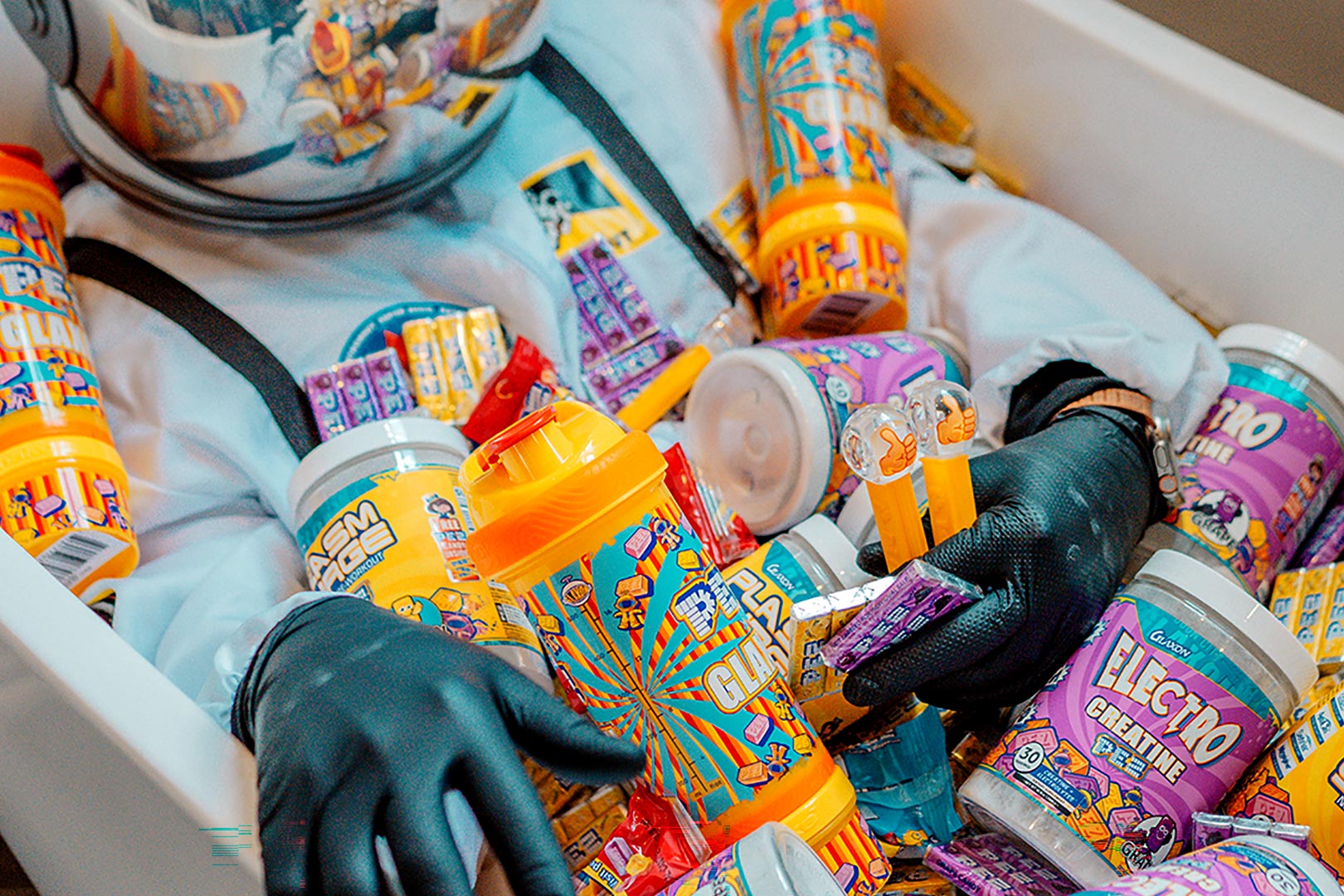 Fresh off the tease, reveal, and eventual release of its authentic flavor collaboration collection with the legendary dispenser candy PEZ, we've teamed up with Glaxon for a giveaway of those very supplements. In partnership with PEZ, the past Newcomer Of The Year and Brand Of The Year winner created genuine PEZ Grape flavors of Thermal, Astrolyte, and Electro Creatine, and PEZ Lemon flavors of the pre-workouts Specimen Genesis, Specimen Max, and the pump-powering Plasm Surge.
As mentioned, we've come together with Glaxon for a massive authentic PEZ collaboration giveaway, where we're giving five lucky individuals a chance to try one of the six different PEZ candy-flavored supplements. The way it's all going to work is you simply head over to our Instagram page, find the post with the image above, make sure you follow both Stack3d and Glaxon on the social media platform, then tag two friends in a comment you won't mind sharing your authentic PEZ prize with.
There will be five winners in total, and each of those lucky individuals will get to choose the PEZ-flavored product they want to throw into their supplement cupboard, whether it be the highly-effective thermogenic Thermal in PEZ Grape or the potent pre-workout Specimen Max. We'll be taking comments and entries on the Instagram post for the next week or so, then from there; we'll randomly select our five winners and send them a direct message for confirmation and shipping details.