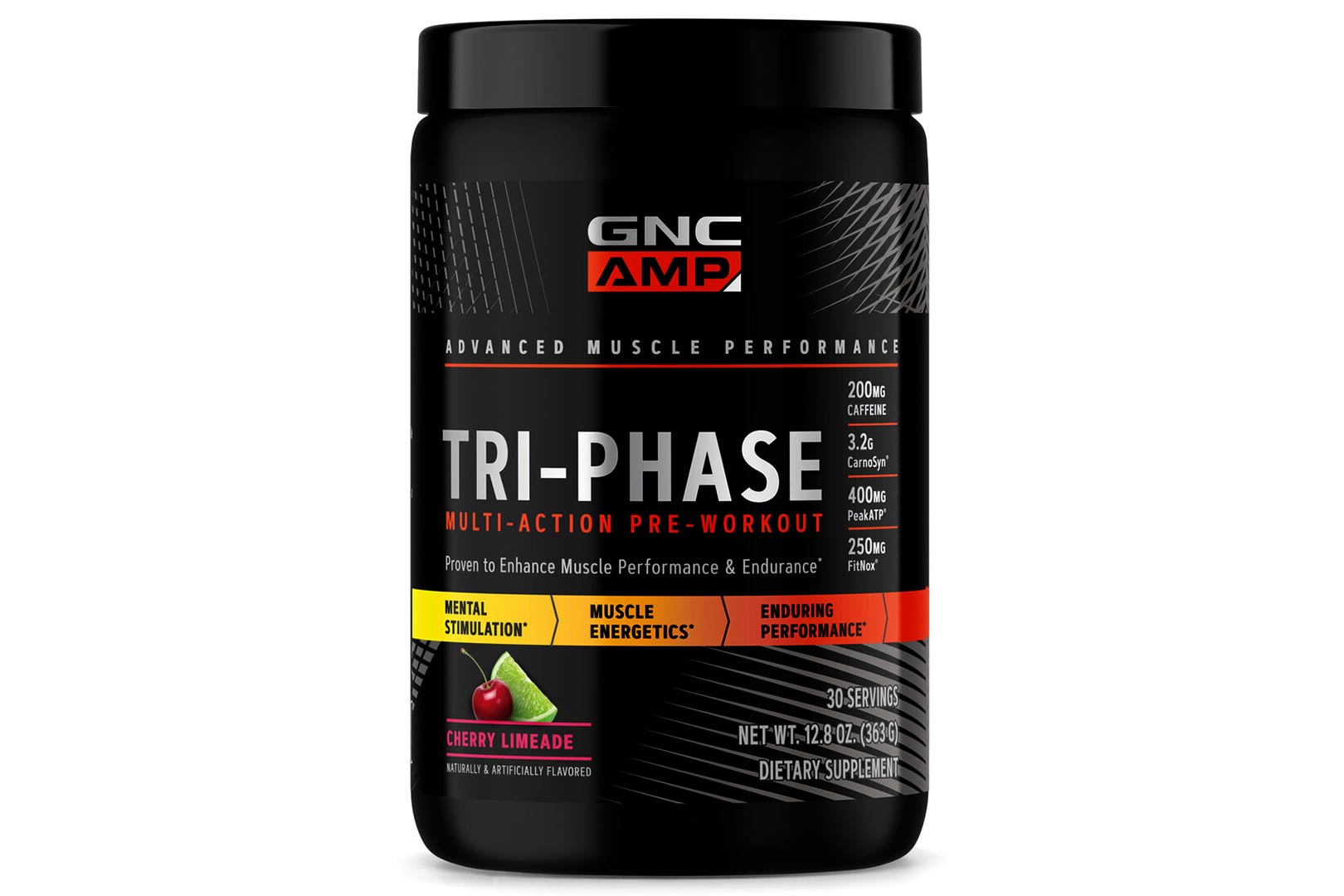 The awesome authentic collaboration with Marvel and its iconic superheroes, Iron Man, Captain America, and Black Panther, isn't all GNC has been up to this week; it's also rolled out an all-new supplement under its GNC AMP brand. The supplement is titled Tri-Phase, promoted on its label as a multi-phase pre-workout, which according to the retailer and brand, translates to a formula designed to target your body's energy systems as you progress through your workout.
GNC AMP's Tri-Phase pre-workout is a relatively comprehensive product, including a nice variety of ingredients to support all of the core benefits, with many of the ingredients being premium and proven to add an extra layer of reliability to the experience. To elevate and enhance energy and focus, there is a moderate and combined 200mg of caffeine from 150mg of anhydrous and the remaining 50mg from green coffee bean, a gram of taurine, and 75mg of Dynamine.
Those ingredients and effects are only half of the story for the pre-workout Tri-Phase, as it has even more in the formula to increase and improve performance and pumps. For that side of the experience, there is 3.2g of high-quality CarnoSyn beta-alanine, an effective 400mg of the heavily study-backed Peak ATP, 2g of the American-made CON-CRET creatine HCl, the pump specialist Nitrosigine at a full 1.5g, and 250mg of another premium component in FitNox.
GNC AMP has put together a rather robust pre-workout in Tri-Phase, with plenty of support for better pumps and performance, and not an over-the-top amount of ingredients for the stimulating side of things, again, resulting in a nice well-rounded balance. The price of the multi-phase supplement is a bit on the premium side at $44.99, although currently, there is a sale where you get a second tub for half price, dropping two to $33.75 each. That's certainly competitive, even more so when you realize you get 30 servings in a full-size tub.