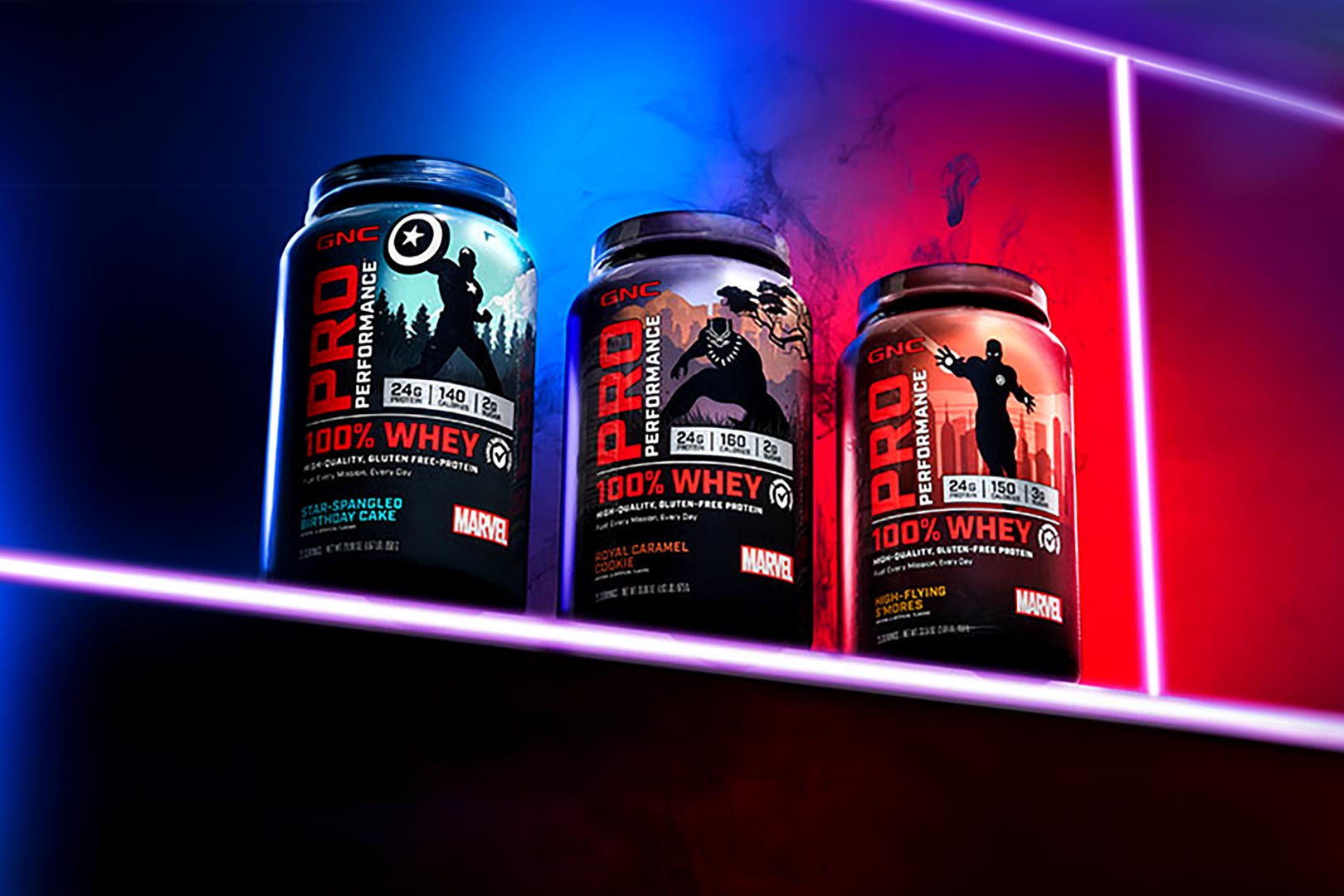 The industry is full of authentic collaborations, although not all of them involve familiar flavors like Ghost's Oreo or Dymatize's Fruity Pebbles; some of them are inspired by things like video games, films, and even characters. This has led companies to get together with the likes of DC Comics for Superman and Batman-themed supplements, as well as superheroes from the Marvel universe, such as Doctor Strange and Spider-Man.
GNC has already released its fair share of authentic collaborations, with several stemming from its Girl Scouts partnership. The popular sports nutrition retailer has now teamed up with the legendary Marvel for a collaboration collection that takes it into the superhero realm. GNC has released three special edition flavors of its protein powder, Pro Performance 100% Whey, each of which is based on a well-known Marvel superhero.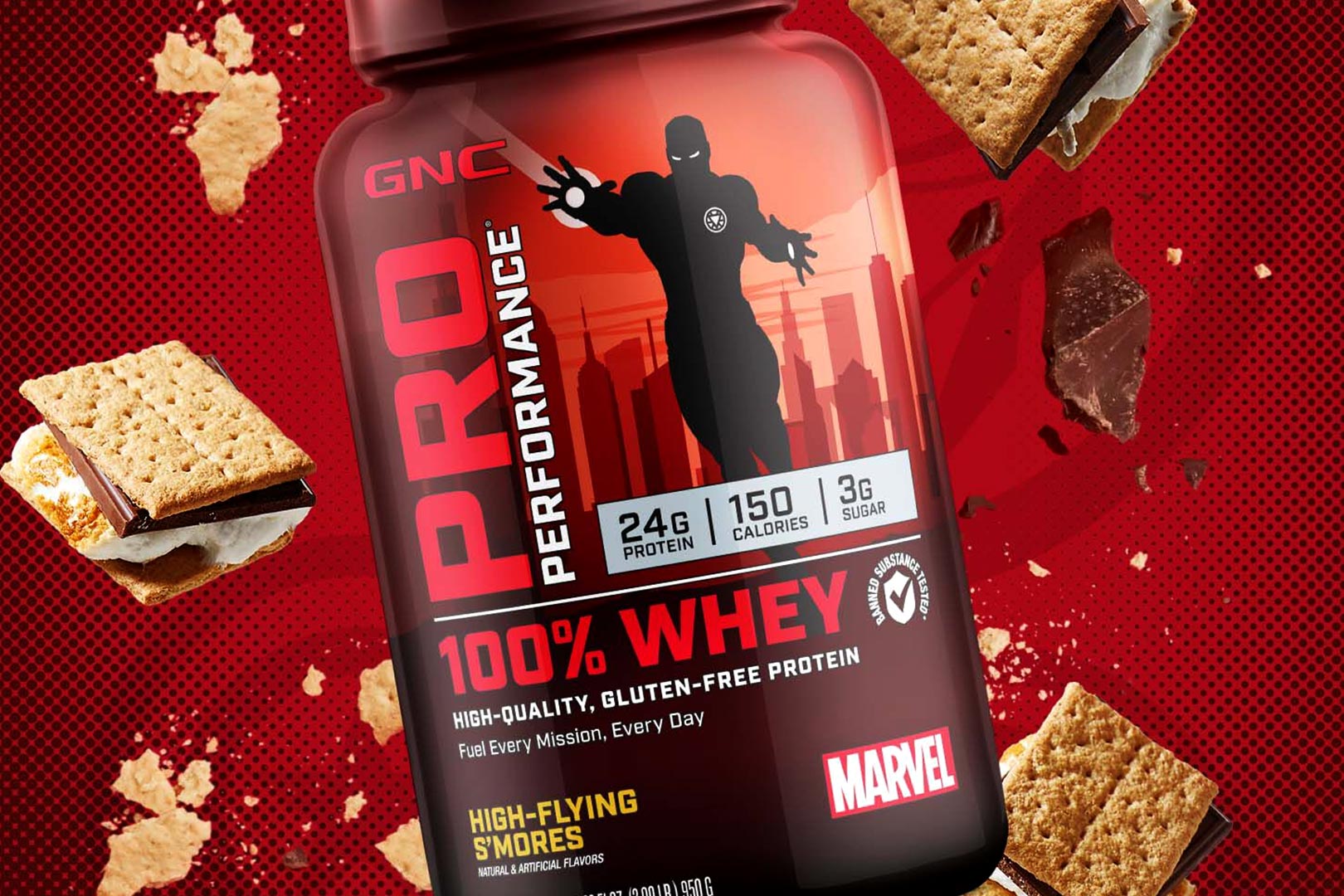 The flavors GNC and Marvel have put together are Captain America's Star-Spangled Birthday Cake, Iron Man's High-Flying S'mores, and Black Panther's Royal Caramel Cookie. Again, they're all for the retailer's own Pro Performance 100% Whey, which is a primarily whey concentrate protein powder providing 24g of protein a serving, 5 to 6g of carbohydrates, 2.5g of fat, and 140 to 160 calories.
You can purchase any or all of GNC and Marvel's authentic superhero-themed flavors of Pro Performance 100% Whey from the many GNC locations across the country or from the comfort of your own home through gnc.com. Whether it's Star-Spangled Birthday Cake, High-Flying S'mores, or Royal Caramel Cookie, the products cost the same as any standard flavor of the protein powder at $39.99 for a tub of 25 servings.