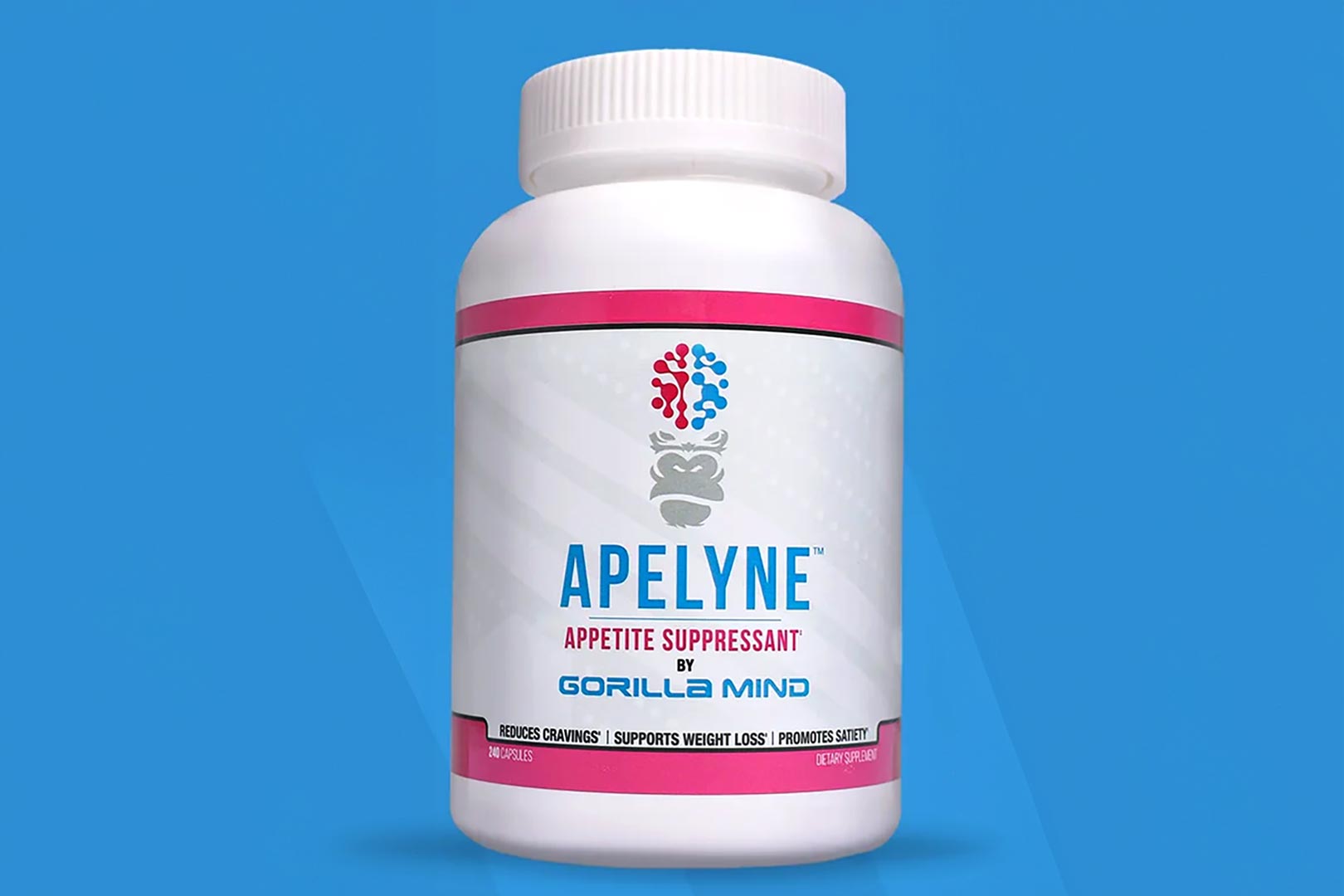 Gorilla Mind has followed through on its promise and launched a completely new supplement to start the week, as well as a new version of something it already had on the market. The all-new supplement has turned out to be something quite interesting for the weight loss category. The name of the product is Apelyne, featuring a formula specifically dedicated to helping suppress your appetite, and it centers around one key ingredient.
The driving force behind Gorilla Mind's Apelyne is an ingredient blend also called Apelyne, which is not something you will have seen before. Apelyne is trademarked by the brand itself, so not the same as something like Dynamine, which is supplied and supported with research by Compound Solutions. It is essentially Gorilla Mind's own trademarked ingredient promoted to reduce cravings, promote a feeling of fullness, and delay gastric emptying.
The ingredients included in Gorilla Mind's appetite-suppressing ingredient blend are the dietary fiber glucomannan from konjac root, chitosan, citric acid, and DFE Pharma's superdisintegrant, Primojel sodium starch glycolate. The brand has packed 3g of Apelyne in the identically titled Apelyne supplement, which is squeezed into a four-capsule serving designed to be taken before, during, or after a meal to have a noticeable effect.
The all-new Apelyne from Gorilla Mind is available for purchase directly through the brand's online store at $49.99, or $45 after using an ambassador coupon code like "MPMD". That is a bit on the high side compared to your more common advanced fat burner, which is something Apelyne can be stacked with due to it being stimulant-free and versatile, although keep in mind you get 60 servings a bottle, so at one a day, it'll last two months.