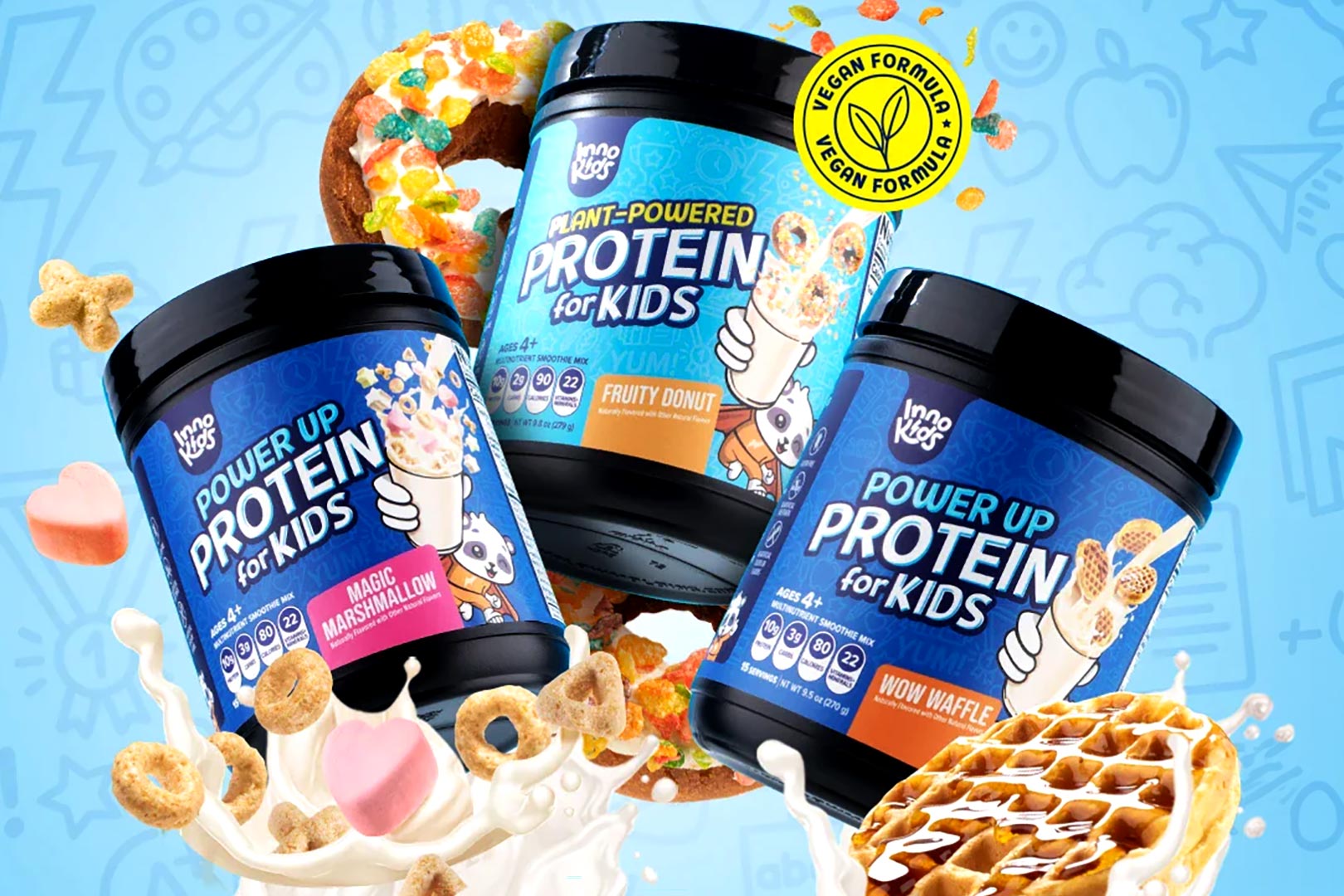 Inno Supps has its hands in all sorts of categories throughout the sports nutrition industry, from protein powder with traditional whey and plant-based options, to an extensive selection of weight loss-supporting items like Inno Shred and Night Shred. Every one of those supplements is marketed towards adults, which is something the expansive brand has mixed up in its latest launch with Inno Kids, a collection of health and wellness products specifically for kids.
Inno Kids from Inno Supps is a selection of supplements for the next generation with Power Up Protein For Kids, Plant-Powered Protein For Kids, and the delicious Multivitamin Gummies For Kids. The products mostly explain what they're about in their names, with Multivitamin Gummies For Kids being a supplement bringing together a variety of vitamins and minerals at dosages specifically for children to support immunity, wellness, and general health.
As for Inno Kids' two Power Up protein powders, their purpose is to provide great high-protein nutrition in the form of a tasty shake. The difference between them is one is made with whey concentrate and isolate, and the other relies on pea protein, both providing 10g of protein a serving alongside 2 to 3g of carbohydrates, 3 to 3.5g of fat, and 80 to 90 calories. The products are also reinforced with a variety of vitamins and minerals for further health benefits.
Inno Supps' four separate Inno Kids supplements are all available for purchase directly through its online store at innosupps.com, meaning fans of the brand can throw them in when they place their order for any of its other products. The pricing is relatively reasonable at $39.99 for 15 serving tubs of the Power Up protein powders with a Magic Marshmallow flavor for the whey formula and Fruity Donut for the plant-based, and Multivitamin Gummies For Kids is $16.79 for a bottle of 30 servings in a sweet but low sugar grape flavor.