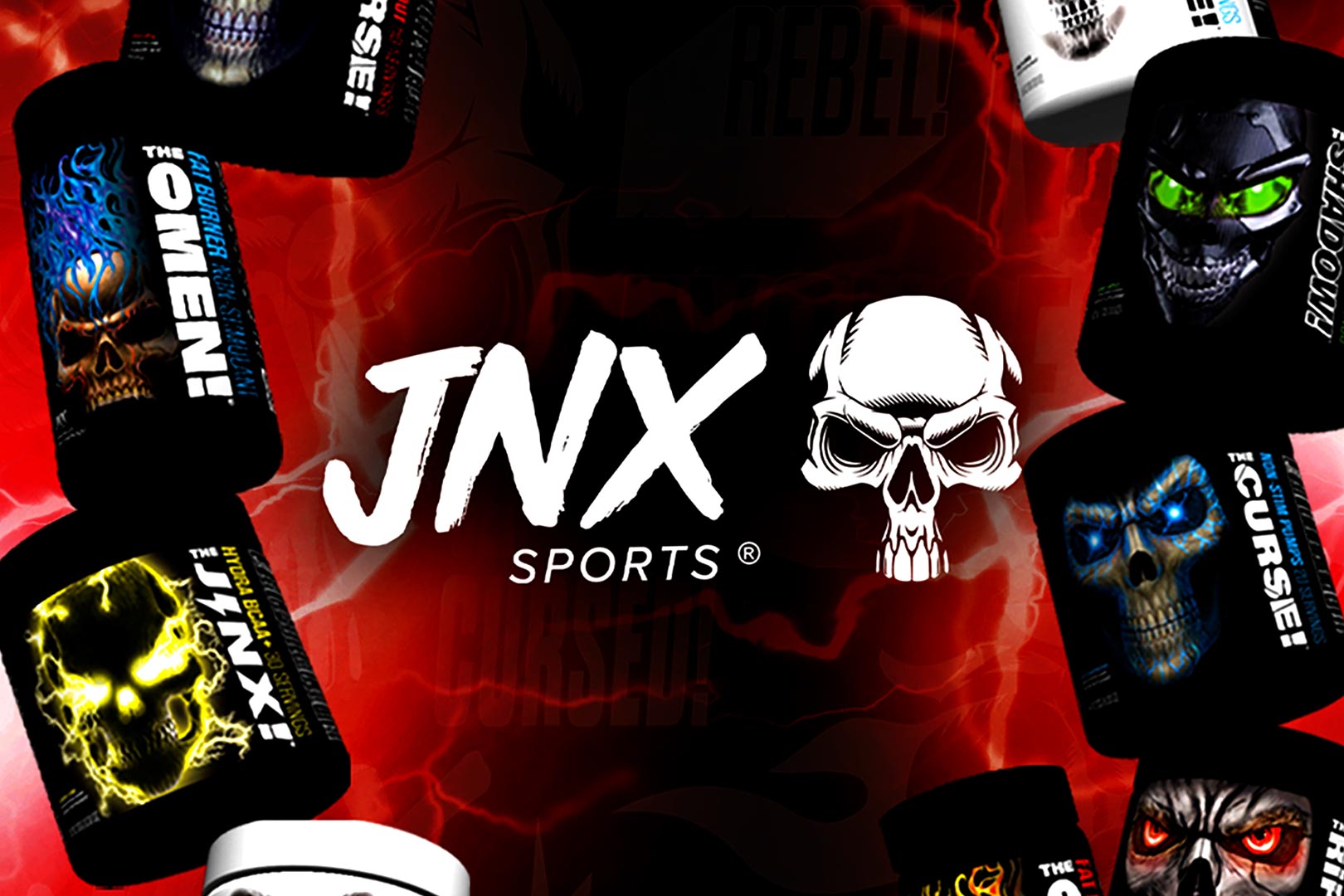 JNX Sports is taking its opportunity at the Stack3d Supplement Expo presented by KSM-66 Ashwagandha, to introduce its long-running family of products, led by its well-known and internationally available stimulant pre-workout The Curse. On its page in the South Hall of our annual online event, you can read about The Curse and the brand's other supplements like The Shadow, The Ripper, and the dedicated fat burner The Omen.
Alongside the education and information from JNX Sports is an exclusive promotion for visitors of the Stack3d Supplement Expo, starting with tiered discounts with $5 off purchases of $30 or more, $10 off $50 plus, and $30 from spends over $100. There is also a limited-time offer for anyone interested in trying the brand to sample four of its products in a free bundle consisting of a shaker and four samples, and all you pay is shipping.
The free JNX Sports sampler isn't just any shaker or four samples of a single supplement; it comes with the brand's awesome skull-shaped bottle and samples of four separate products in The Curse, The Ripper, the hydration formula The JINX, and the other stimulant pre-workout The Shadow. Once again, you can check out JNX's booth, open until this Sunday at the Stack3d Supplement Expo in the South Hall at stack3dexpo.com.