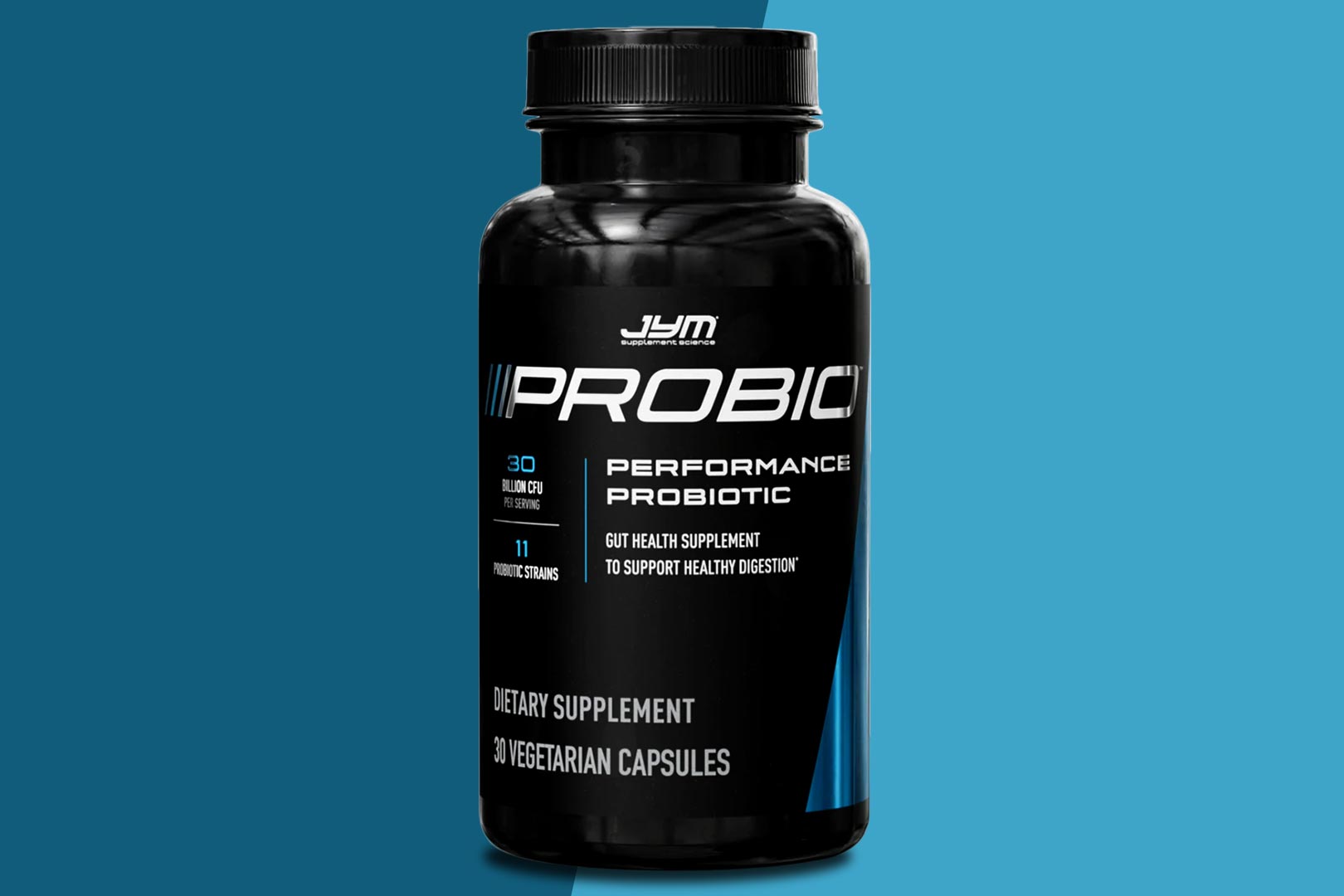 Jim Stoppani's premium sports nutrition brand Jym Supplement Science is mostly known for its workout-based products, including its original powerhouse pre-workout, the balanced and well-rounded Pre Jym. More recently, the brand has been building out its health and wellness side, a selection of supplements supporting other areas outside of energy and performance in the gym, with another one of those items arriving this week.
The latest from Jim Stoppani and Jym Supplement Science is Jym Probio, which is indeed a probiotic formula to support gut health, digestion, absorption, weight management, and immunity. On the inside, the product brings together an extensive ten different probiotics, combining for a total of 30 billion CFUs a serving. Making up that formula are several premium probiotics such as UABc-20 bacillus coagulans and DE111 bacillus subtilis.
In typical Jym Supplement Science style, Jym Probio has a completely transparent formula, listing how much of each probiotic makes up that combined 30 billion CFUs. The product is already in stock and available for purchase directly from the brand's website, where usually you'd pay $29.99 for a bottle of 30 single capsule servings, although Jym's birthday sale is still running, with 25% off everything, dropping Jym Probio to $22.49.