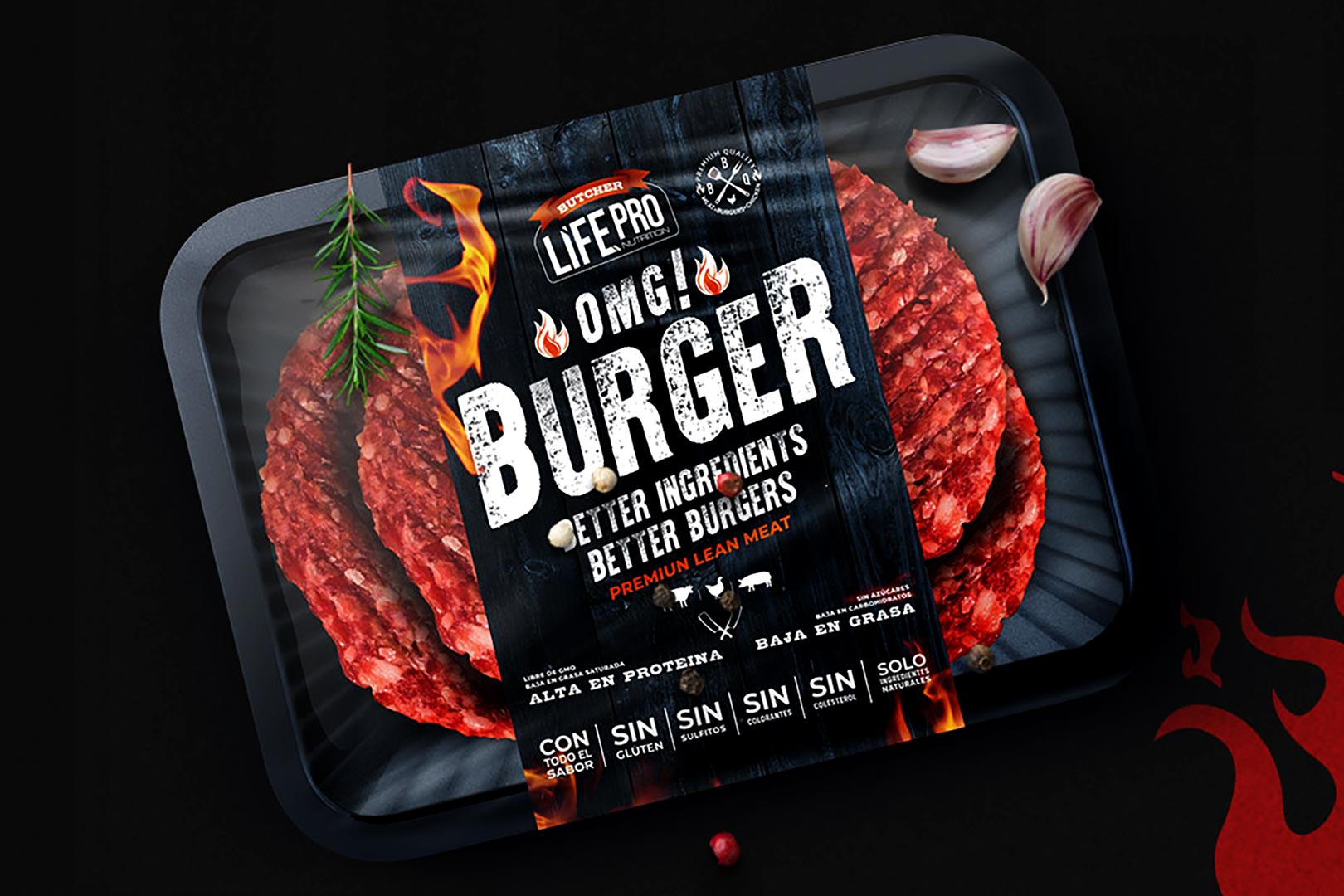 Life Pro Nutrition in Spain is an incredibly diverse sport and active nutrition company, spreading itself across many different categories and formats with products for all sorts of approaches and lifestyles. It has protein snacks, fat burners, pre-workout, endurance offerings, functional innovations, and general better-for-you foods, and its latest pushes the boundaries of diversity even further, introducing OMG Burgers.
The OMG Series is a family of functional creations, protein-packed snacks, and healthy treats, but nothing else in the collection is along the lines of the OMG Burgers. It is a family of premium and lean meat burger patties that come in packs of four pieces, each weighing a sizeable 100g. All of the options in the OMG Burger lineup pack strong protein counts with close to no carbohydrates and fat, as you'd expect with lean meats.
We describe the OMG Burgers as a series in itself, as it isn't just one or two options. The primary product, or essentially format, is, as mentioned, packs of four circular burgers at 100g a piece. They are available in your choice of Veal, Veal with Cheese, and Smoked Beef. There is also a Chicken variety in ten options, including Plain, Cheese, Smoked, BBQ Chicken, Mediterranian, Truffle Cheese, and Chicken with Sausage.
As mentioned, it's a beast of a selection Life Pro Nutrition has put together for its OMG Series OMG Burgers, and the pricing on it is rather reasonable. The red meat menu is €69.90 (76.04 USD) for ten packs, and the chicken is €10 cheaper at €59.90 (65.16 USD). These are all raw burgers, so you will have to put in some time to cook them, but it's a great option for fans of the brand, as they now have the incredibly rare ability of being able to purchase meat with their supplements.