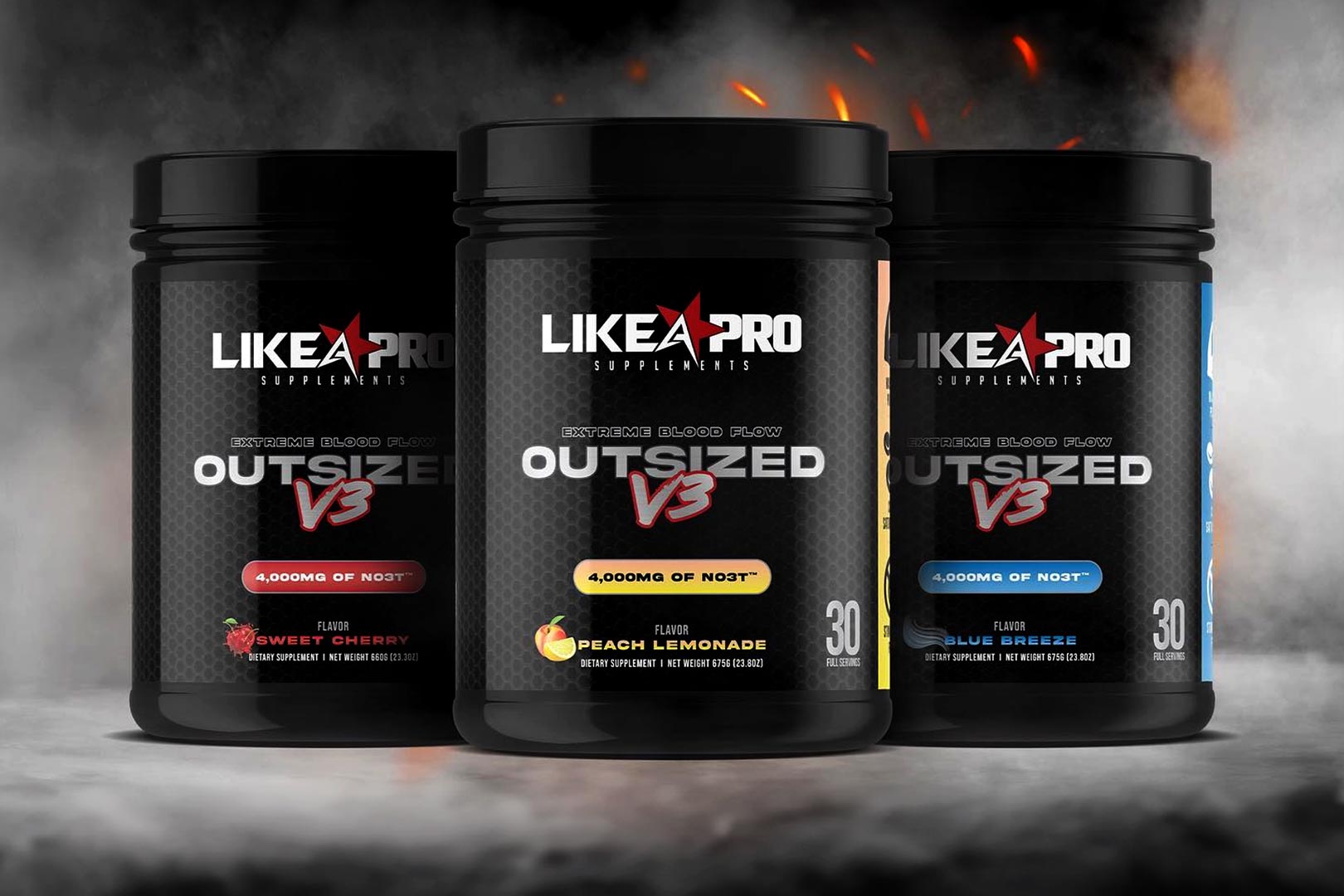 Jeff Long's reputable brand, Like A Pro Supplements, has already updated two of its previously released products earlier this year in the intra-workout Glycotrix and comprehensive health and wellness formula Complete Health V2. The brand's pump-enhancing pre-workout Outsized, which can be stacked with its stimulant pre-workout Pump & Focus, is about to get that same makeover treatment with a beast of a reformulation.
Like A Pro Supplements has announced Outsized V3, and while it has kept things fairly moderate on the variety of ingredients it relies on for better muscle pumps and hydration, they are at some impressive and effective dosages. The star of the pre-workout is a huge 4g of NO3-T nitrates divided across 2g of NO3-T betaine nitrate and 2g of NO3-T arginine nitrates, which is more than most, as typically, brands use around 2 to 3g.
Complementing the hefty 4g of premium and reliable NO3-T nitrates is 5g of pure citrulline, another strong 4g dose of HydroPrime glycerol, a gram of taurine, half a gram of sea salt, and finally, 50mg of the premium and proven AstraGin, to increase absorption and efficacy. Altogether, Outsized V3 is, as mentioned, a beast of a pump pre-workout, and it'll go nicely alongside Pump & Focus, with the only crossovers being a bit more glycerol at 2g and more citrulline but from citrulline malate at 6g a serving.
Like A Pro Supplements will be launching its Outsized sequel, appropriately named Outsized V3 shortly, and it'll feature a different sort of label design closer to the company's premium pre-workout Behemoth, with mostly black branding. The NO3-T-loaded product will be rolled out in three flavors with Blue Breeze, Peach Lemonade, and Sweet Cherry, and you get 30 full servings per tub, not the more common 40 regular and 20 maximum split.