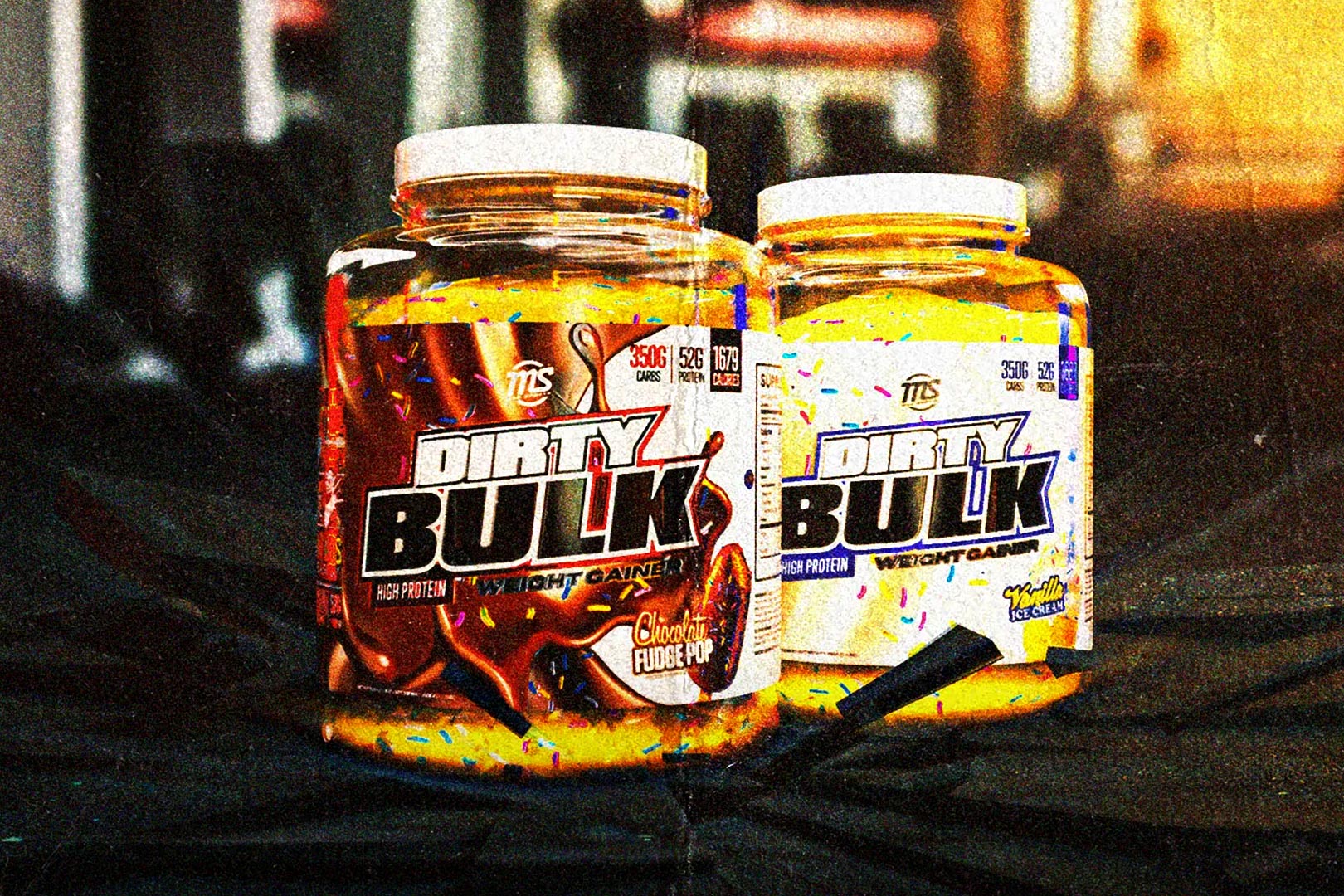 Years ago, MAN Sports previewed one of the most viewed posts and stories we've ever shared here at Stack3d in a high-calorie mass gainer called Dirty Bulk, which is not a category the reputable and past Brand Of The Year winner has ever entered. The reason it got so much attention was the flavor MAN previewed for the supplement was Milkshake N' Fries, promising the sweetness of a chocolate milkshake and saltiness of fries.
All these years later, MAN Sports is finally making the calorie-dense gainer a reality, as Dirty Bulk has officially been confirmed as coming soon. The nutritionally loaded product is going to have 52g of protein, right around the traditional amount of a gainer, but it is going beyond typical everywhere else. Alongside the 52g of protein, the supplement will have a huge 350g of carbohydrates and an intense calorie count of 1,679.
That is one of the highest amounts of calories we've seen in a mass gainer, as most of the bigger ones go just over 1,000 to hit the quadruple figures, although MAN Sports' Dirty Bulk is much closer to 2,000 than it is 1,000. You can sign up on the brand's website to be notified as soon as the product becomes available in Chocolate Fudge Pop and Vanilla Ice Cream flavors, with, unfortunately no Milkshake N' Fries, at least for now.