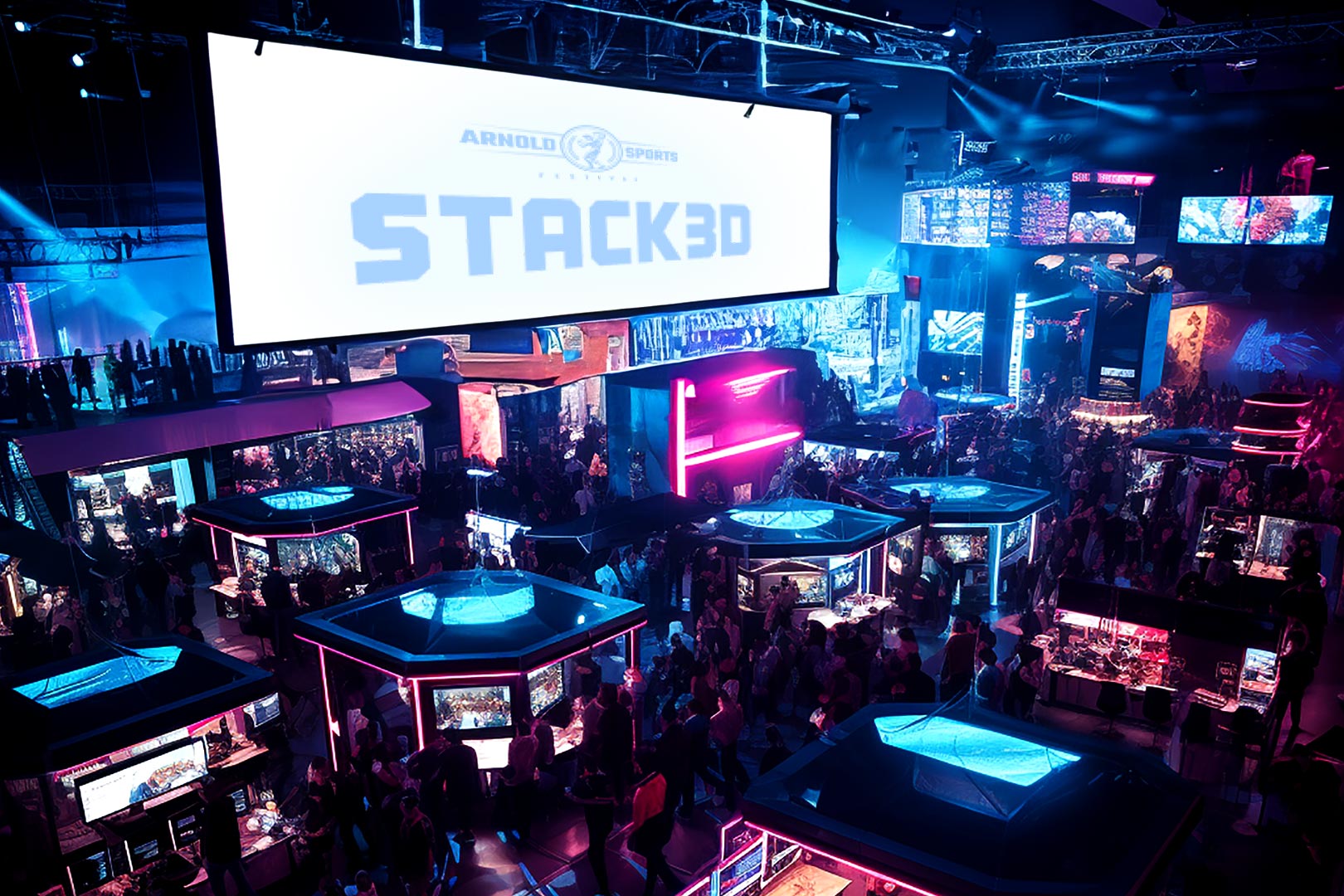 Following last week's announcement of Stack3d Select, a premium industry-first pavilion that'll be inside the Arnold Sports Festival for 2024, we're here to provide significantly more detail on that whole activation, going over absolutely everything that's set up and confirmed so far. We've got a full podcast episode live today on iTunes, Spotify, and YouTube that goes deeper into each point and topic on how and why we're doing it all.
Basically, Stack3d Select will be a dedicated section at the 2024 edition of the Arnold Sports Festival, housing 40 to 50 different exhibitors. Each of those exhibitors will get to present themselves as they would anywhere else in the Columbus Convention Center or any sort of convention really, with the difference of being involved in the pavilion is that we'll all be aiming to collectively elevate one another, and the section in its entirety, making it impossible to miss and the place to go for supplements.
We'll be filling the Stack3d Select section with all sorts of companies, similar to what you see here on Stack3d day-to-day. It'll be primarily supplement brands, makers of things like pre-workouts and protein powders, as well as ingredient houses, energy drinks, and functional food innovators. There is also a cap on size, meaning there won't be any giant islands or skyscraper-like displays, in an effort to give brands of any and all sizes exhibiting in Stack3d Select an equal opportunity to stand out.
At the moment, Stack3d Select is around 65 to 70% capacity and filling fast, and it does have a limit so that everyone is grouped together and visibly included in a single exclusive area. Anyone interested in exhibiting can reach out via our contact form or social media, and we'll respond with more information so long as we have availability. For those visiting, all you need to do is make sure you're there on any of the three days the Arnold Expo is open and get ready for a fully loaded supplement experience.