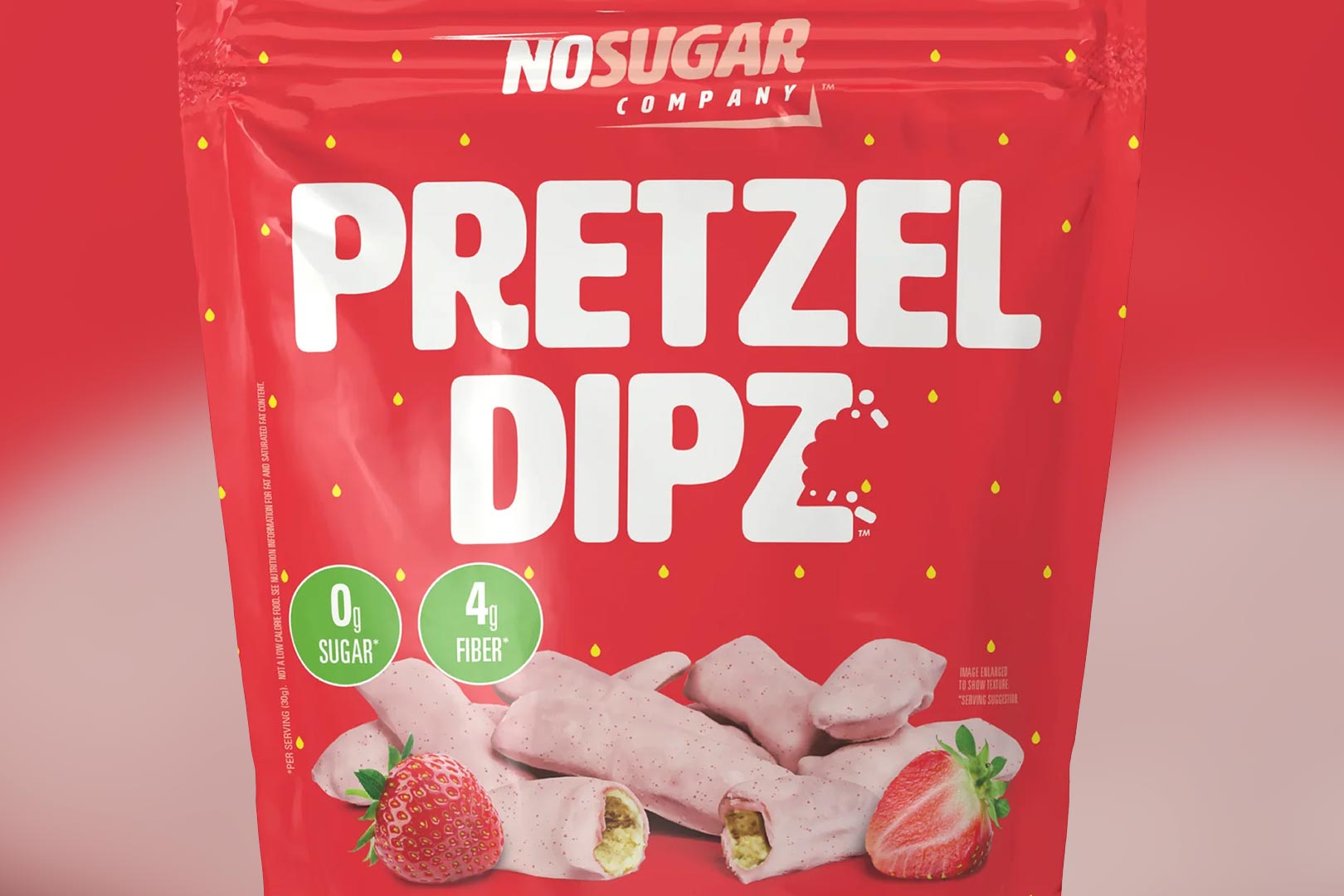 The functional food innovator proudly known as the No Sugar Company, a name and motto it lives by, has crafted another undoubtedly delicious and unique better-for-you treat in Pretzel Dipz. The title of the product kind of gives the concept away, as it is designed to be a sweet and salty snack featuring a crunchy pretzel-like body covered in flavorful yogurt with a much nicer nutrition profile than regular coated pretzels.
Pretzel Dipz continue The No Sugar Company's goal of no sugar functional foods, having 21g of carbohydrates in a four-piece, 30g serving, none of that sugar and 4g fiber, alongside 6g of fat, a light single gram of protein, and an even 100 calories. While most better-for-you treats vary their macros from flavor to flavor, that's not the case here, as Pretzel Dipz' Vanilla and Strawberry options are nutritionally identical.
The No Sugar Company's Pretzel Dipz do indeed look like another enjoyable sugar-free treat, joining the many others it already has in its line with the likes of the mouthwatering Meta Bar, keto-friendly peanut butter cups called Cupz, the M&M's-like Keto Gemz. The brand's latest functional innovation is already available straight from its online store at $11.99 for a 7oz bag, which is just shy of seven of those 30g servings.