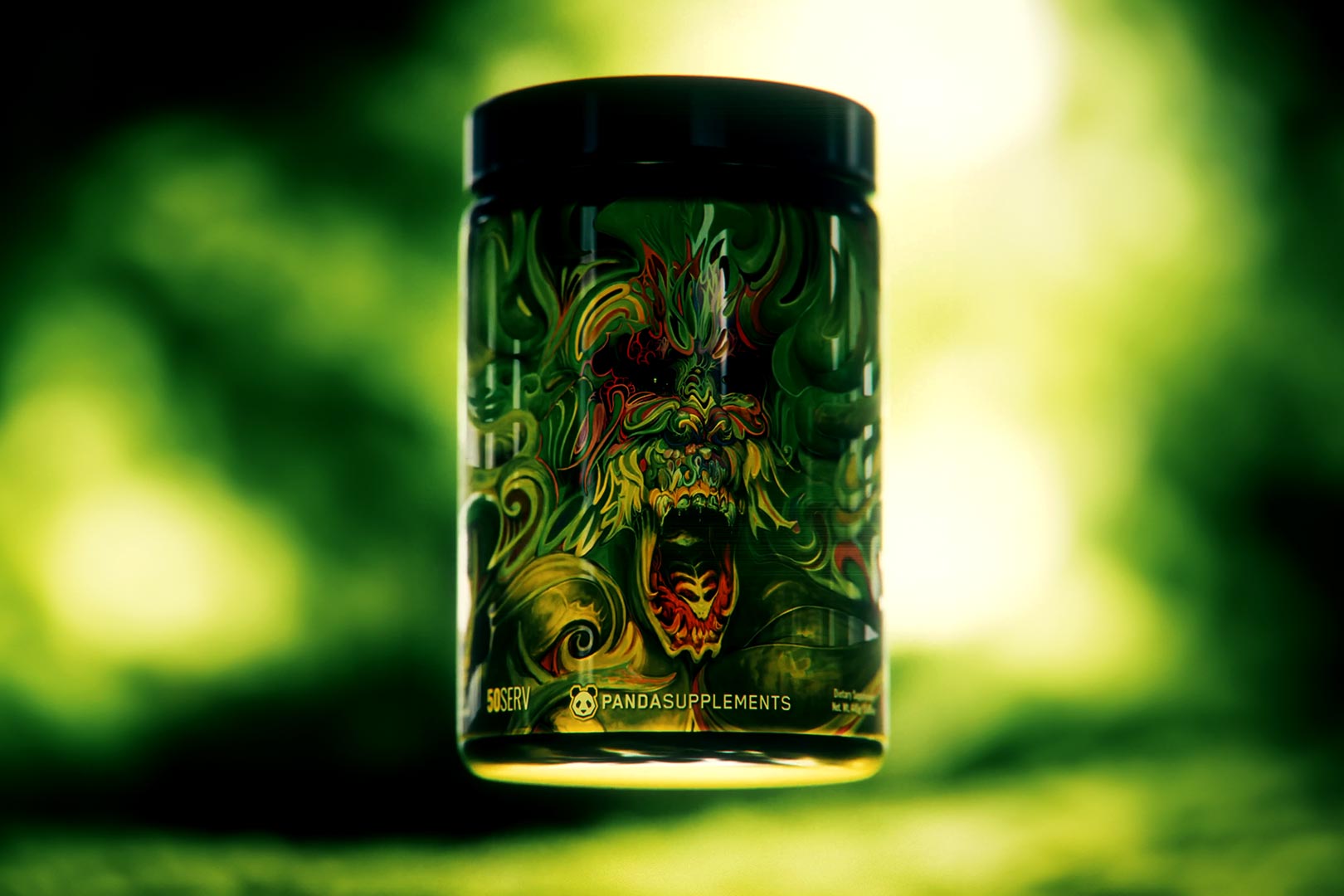 Panda Supplements recently teased the coming of some sort of green ooze-themed product or flavor, and in a few days, that item is going to become available. The reputable brand has confirmed an official release date for the supplement of this coming Friday, and alongside that day to count down to, we have most of the details about what the mystery actually is, which is kind of a new flavor and a new product experience.
The mysteriously hyped item Panda Supplements is building towards is a special edition flavor called Goblin Juice — hence the green-colored ooze in last week's teaser — and it features a sweet and fruity combination of kiwi, lychee, and pineapple. As for the formula, the Goblin Juice flavor is for the brand's premium and packed-out Rampage pre-workout, but it does have a slightly different formula for an even more intense experience.
You can see the complete combination of ingredients powering the Gobline Juice Rampage in the image above, with a comprehensive formula for energy, focus, pumps, and performance. There are some similarities between the regular Rampage and Goblin Juice, but that signature intense experience is still very much there, thanks to the likes of 200mg of eria jarensis, 400mg of caffeine, a gram of tyrosine, and 200mg of dendrobium.
Once again, Panda Supplements' Goblin Juice flavor of Rampage will be going live in its official online store at pandasupps.com later this week on Friday, and the product is only around for a limited time, so be sure to get in and grab it while you can. Fans and followers of the successful company are going to be able to pick up the pre-workout in tubs of 25 servings, and if it costs the same as the regular Rampage flavors, it'll be $59.99.