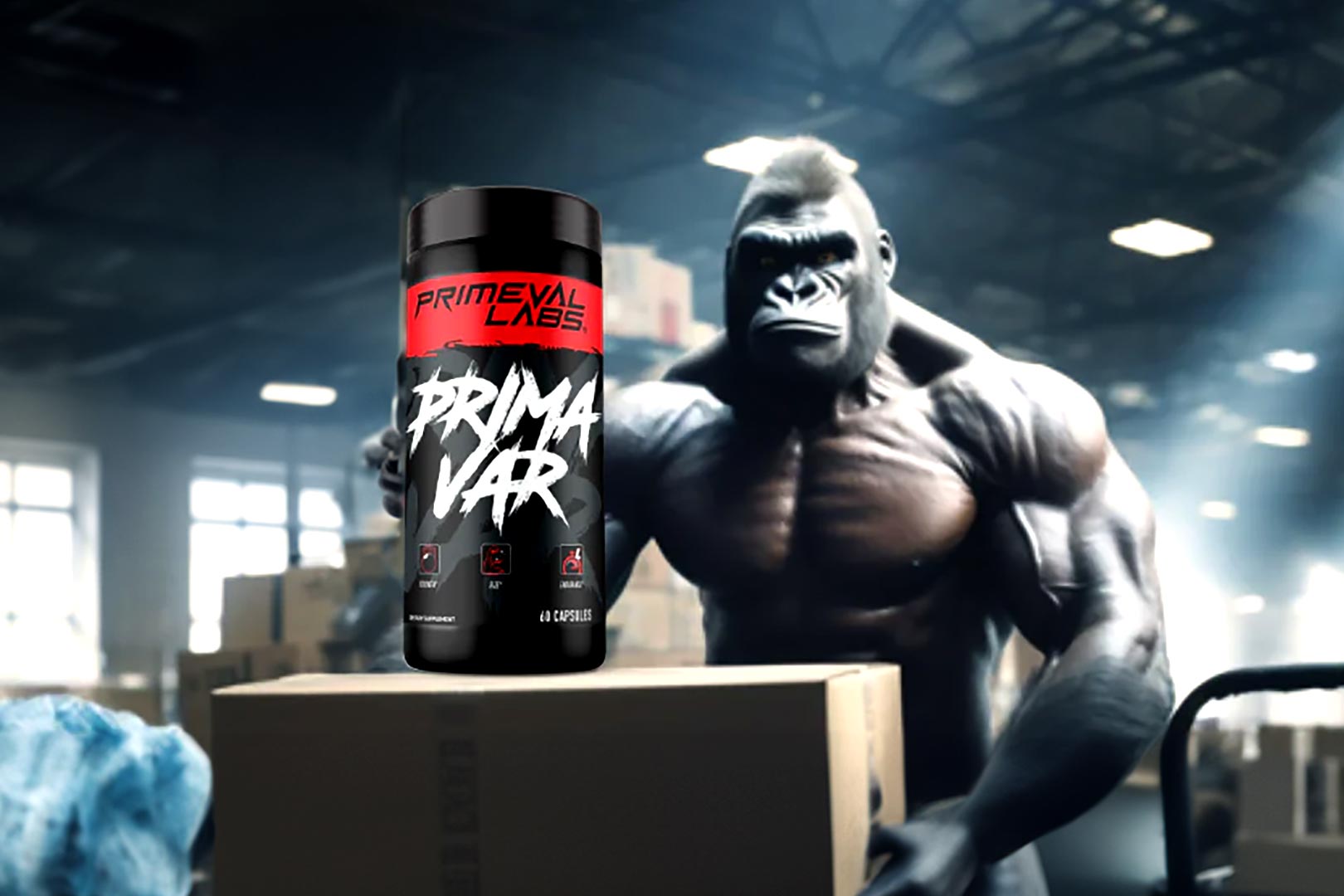 Primeval Labs is another supplement company running a strong sale for the 4th Of July, although there is something else to the promotion that may make loyal fans want to get in on the sale that little bit more. Starting with the details of the reputable brand's deal, everything in its online store is a huge 35% off, dropping the likes of the protein powder Whey and premium pre-workout Ape Sh*t Max down to just $26 a piece.
In addition to the discount, for the 4th Of July, Primeval Labs is throwing in a free special edition tee for purchases over $99. The little something else we were referring to, dropped alongside the Independence Day sale, is an all-new supplement or revamped version of a past effort. Longtime fans of the brand may remember a product named Primavar, a natural anabolic formula that once featured a solid 125mg of laxogenin per serving.
Primeval Labs has reworked Primavar for 2023, relaunching it with a new key ingredient seeing laxogenin replaced by premium, proven, and multi-benefit RipFactor at 325mg. The ingredient comes with several study-backed benefits, including support for muscle building, strength, energy, and performance. The natural anabolic supplement is available just in time for the 4th Of July sale, where you can pay a drastically dropped $32.49 instead of its usual $49.99 for a bottle to supply you for a full month.