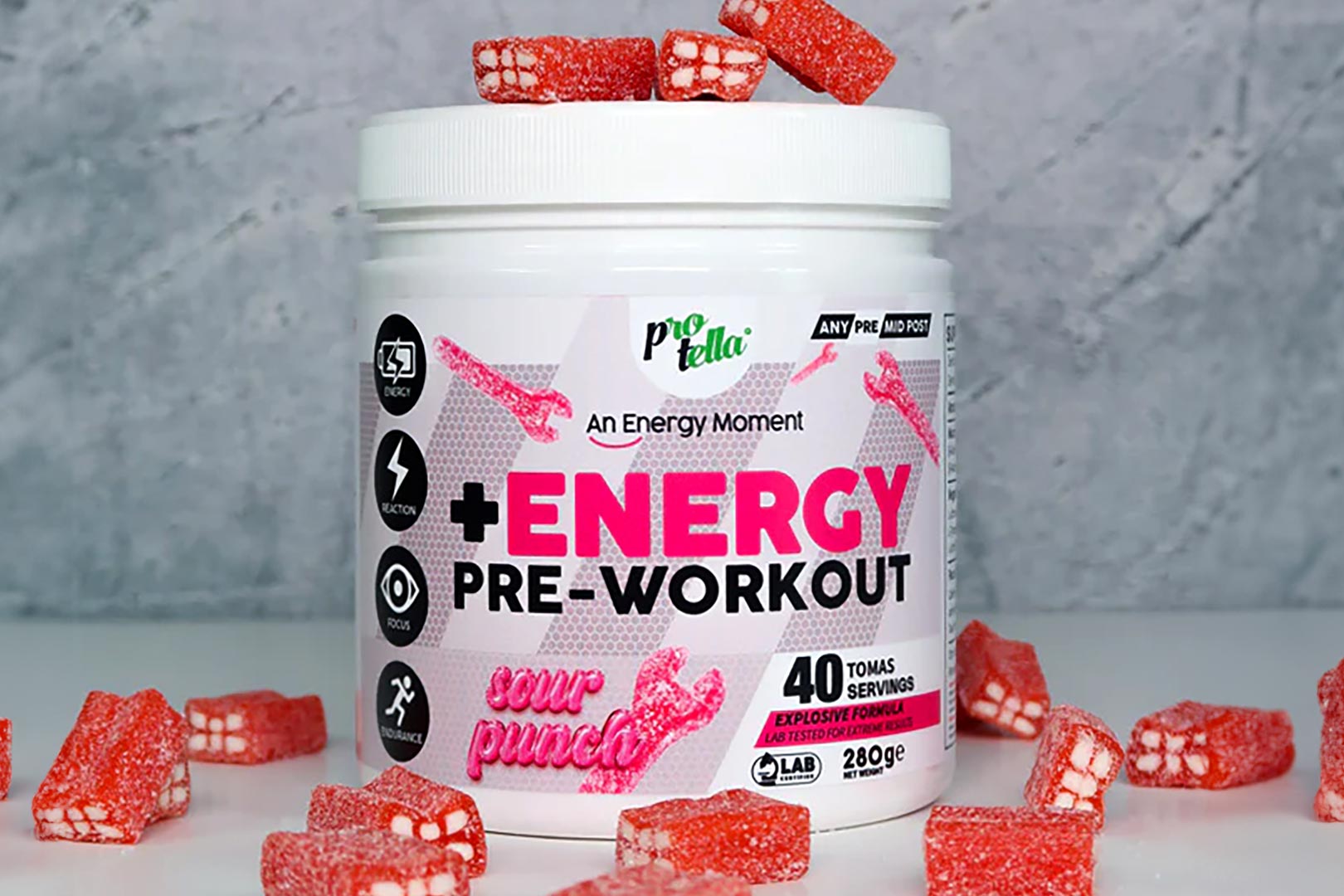 Protella in Europe is primarily a functional food company, so it doesn't specialize at all in sports nutrition supplements, but it does have a few of them in its lineup, including Collagen, Creatine, Whey Protein, and beginning this month, there is Pre-Workout. As mentioned, Protella is, first and foremost, a creative, functional brand, and that is relatively clear in the formula behind its pre-workout as it's nothing to write home about.
While Protella hasn't loaded its category named Pre-Workout as we like to see and typically get from the sports nutrition brands we share, it's great to see the brand dip its toes in the space and potentially introduce pre-workout to people that may never have had this sort of supplement on their radar. As for the complete list of ingredients in Protella's Pre-Workout, they are all separated into three blends in a 7g serving size.
The formula behind the pre-workout is made up of a 2.5g blend of beta-alanine and creatine monohydrate, a 3.99g blend of pure citrulline, tyrosine, and arginine, and a 600mg blend of caffeine anhydrous and taurine. Overall, it actually looks like the supplement is meant to be double served, as it has 40 servings a tub, although that blend of caffeine and taurine suggests, at the very least, it has 300mg of caffeine, so if you were to double up for a workout, you'd be looking at potentially 600mg.
Pre-Workout is available directly from Protella's online store and at a price that won't surprise you based on the simplicity and light dosages in the formula. Over on protella.com, you'll pay less than $30 USD at €24.99 (27.82 USD) for a tub of 40 servings of Pre-Workout, in the one Sour Punch flavor. The dosages may not be supremely high in the product, but it should have enough to pump you up and get you going for a workout.