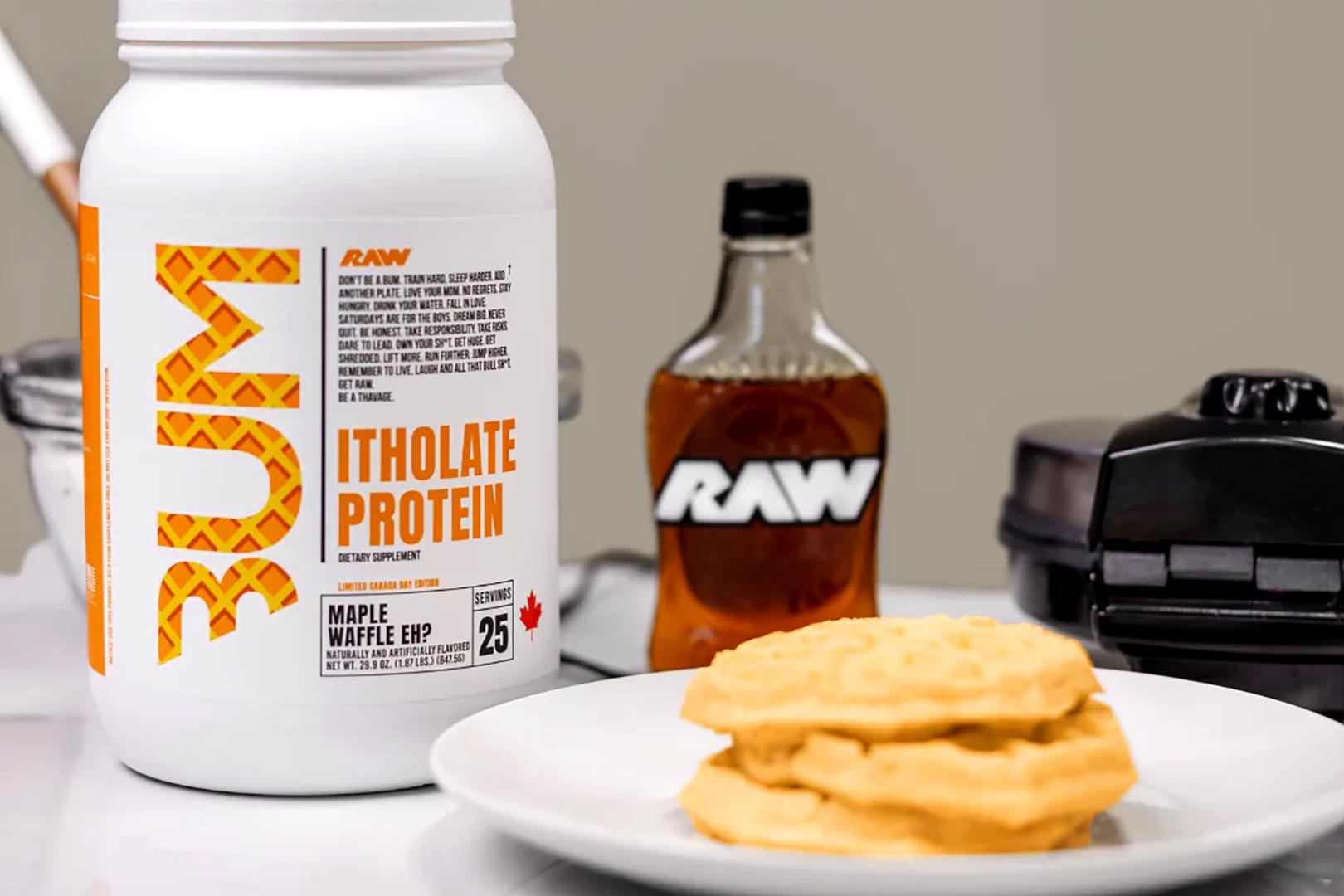 Chris Bumstead's brand Raw Nutrition is another supplement company celebrating the 4th Of July with a sale as well as the release of a new product, and it's put together something worthwhile on both sides. The discount the brand is offering for the holidays, currently live and going through until midnight Tuesday, is anywhere from 10% up to 40%, with some of the heavier slashed items being the Raw Bar and Raw Pre.
In addition to the individual discount available on each of Raw Nutrition's products, you can use the coupon "JULY4" for an extra 15% off everything, which applies to the already lowered amount. For example, Essential Pre is 10% off $29.99, dropping the cost-effective pre-workout to $26.99, then with the limited-time 4th Of July code, you get 15% off the $26.99, not the original $29.99, although it still brings it down further to $22.95.
Raw Nutrition has also released a limited edition flavor of its premium whey isolate-powered protein powder, the CBUM Series Itholate Protein, which is actually based around an occasion separate from Independence Day. This weekend is Canada Day, the home country of Chris Bumstead himself, and timed nicely for that, the brand has rolled out a Maple Waffle Eh? Itholate Protein, and it's just $41.65 during Raw's 4th Of July sale.