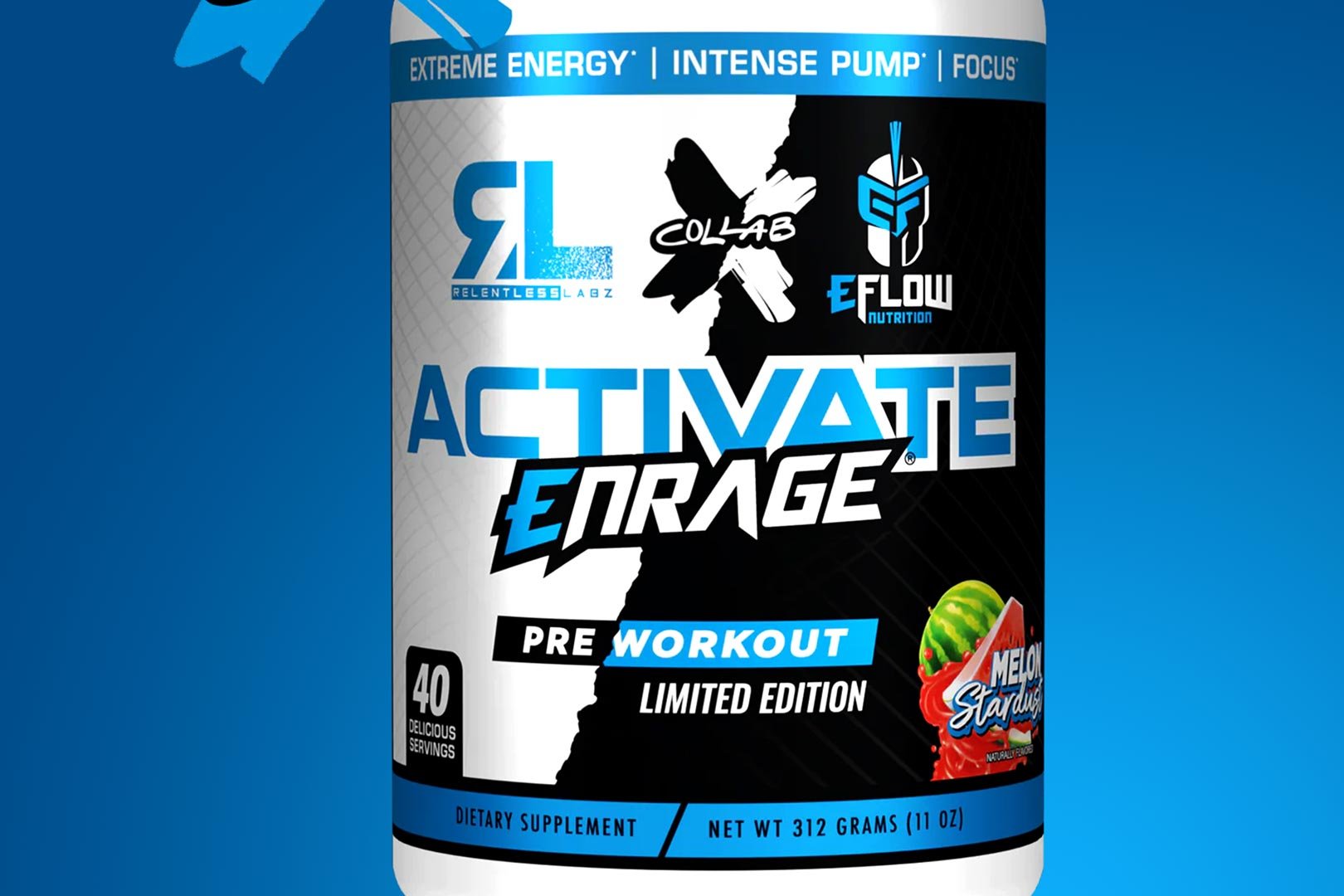 Relentless Labz and eFlow Nutrition's pre-workout collaboration, Activate Enrage, named after each brand's own signature pre-workout, has gone live and is now available right on the 4th Of July, as promised. The supplement does not appear to be listed in eFlow Nutrition's online store, but it is on Relentless Labz', sitting right in between Activate Red Samurai edition and Activate Stealth Pre in terms of price at $54.95 for a tub of 20 servings.
Unfortunately, there is a catch, as you'll need complete confidence that Relentless Labz and eFlow Nutrition have packed out Activate Enrage to be an effective pre-workout. What we mean by that is the facts panel showing all of the ingredients and dosages that are in the supplement has not been shared yet. While every other pre-workout on the Relentless Labz website has a facts panel beside it, that is simply not the case on this one.
Relentless Labz has said there is a very limited number of units available for its pre-workout collaboration with eFlow Nutrition, so it might be worth getting in sooner rather than later to ensure you don't miss out. But again, there is no facts panel out there, meaning if you do grab it without seeing the breakdown, you'll be relying on the reputation of both brands to ensure you get everything you need for the promised energy, focus, and pumps.