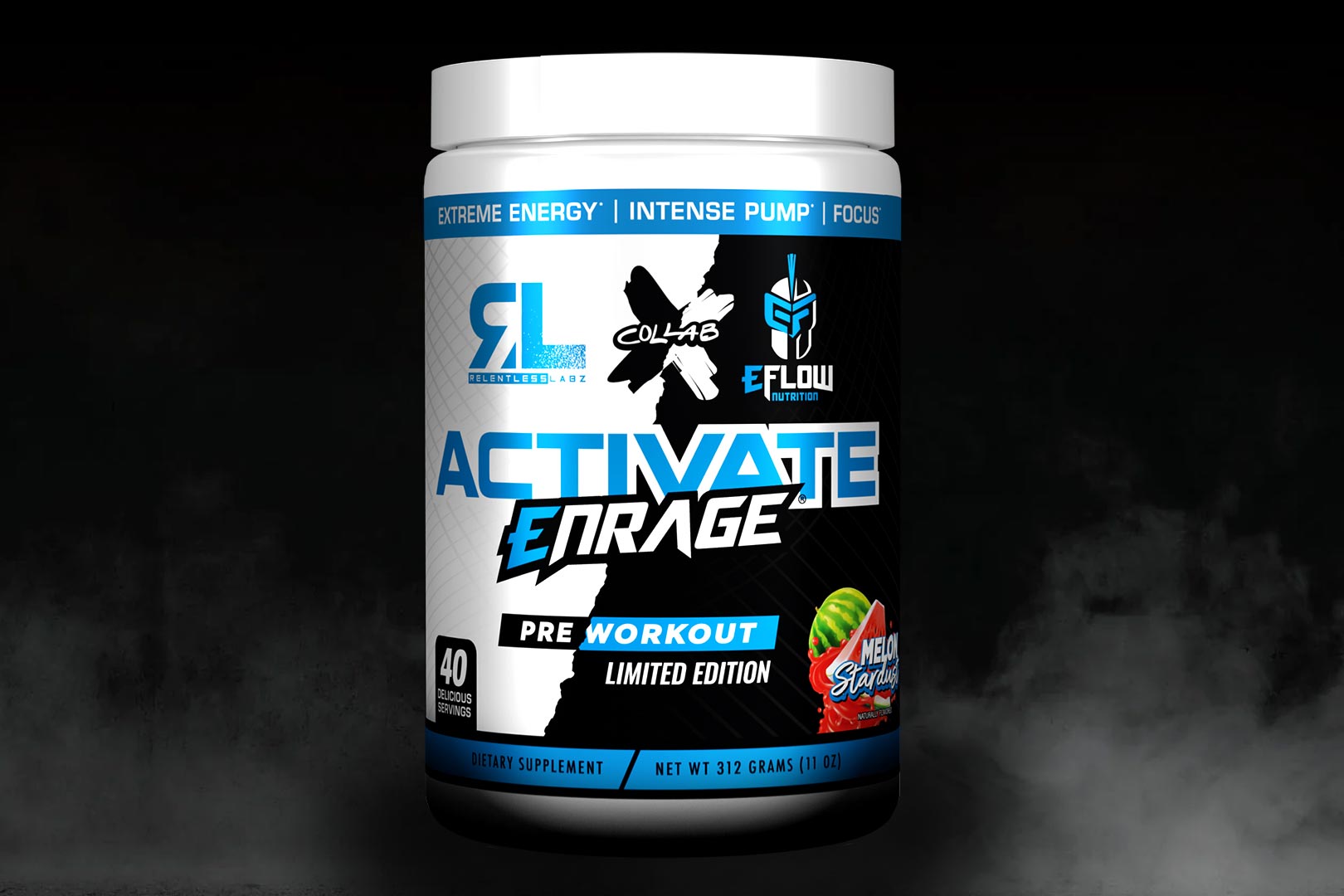 After first going live in the Relentless Labz online store, the pre-workout collaboration between Relentless and eFlow Nutrition, Activate Enrage, has become available through eFlow's website, and with that has come the complete reveal of its formula. The supplement is intended to be a blend of both brands' flagship pre-workouts, Activate being from Relentless Labz and Enrage coming from the team at eFlow Nutrition.
We've finally got the formula powering Relentless Labz and eFlow Nutrition's Activate Enrage in the image below, where you get a reliable blend of ingredients and dosages to drive energy, focus, pumps, and performance. All of the components are fairly common in pre-workouts, and again, the two brands have gone with reliable dosages to ensure an effective experience supporting all of the core effects.
Activate Enrage has some similarities to eFlow Nutrition's Enrage spin-off, Enrage Black, with 3.2g of beta-alanine for performance and 6g of pure citrulline, not citrulline malate. In addition to those two components, Relentless Labz and eFlow have thrown in 2.5g of betaine, 50mg of the S7 blend, 100mg of bitter orange, a combined 400mg of caffeine for an intense hit of energy, alpha yohimbine for an extra stimulating experience, and finally, premium AstraGin to improve absorption and efficacy.
As mentioned, Relentless Labz was the first to be stocking the pre-workout collaboration Activate Enrage, and now eFlow Nutrition has joined the party and brought the transparent facts panel shown above. Both places sell the supplement for the same price of $54.99 for a tub of 20 full servings in the one Melon Stardust flavor, although eFlow does have an additional subscription option that drops the cost to $41.24.