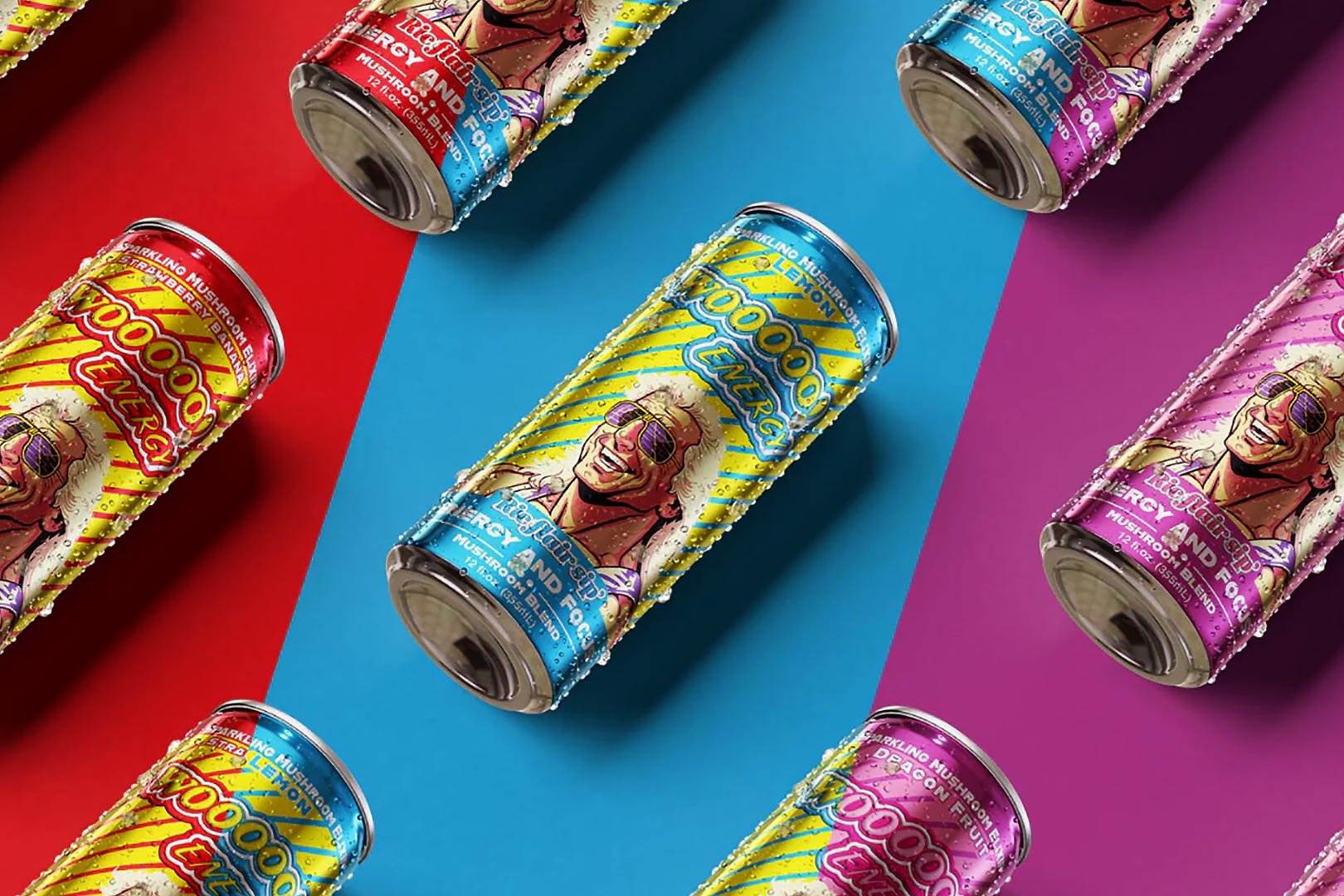 Many of the newcomers to the highly competitive world of energy drinks have been backed by influencers or famous faces, from the likes of The Rock's ZOA Energy to the incredibly fast-rising Prime from Logan Paul and KSI. The latest entry on that list is one of the most colorful and eye-catching competitors in the category, and it is from an equally instantly recognizable individual, in the iconic wrestler, Nature Boy, Ric Flair.
Ric Flair has created a mushroom-enhanced energy drink and named it after his own legendary catchphrase Wooooo Energy, spelled with five "o", which is something you'll want to remember as that is the brand's website. To make sure everyone knows exactly whose beverage this is, it features a large illustration of a smiling Ric Flair right on the front of the can, surrounded by a pattern colored to match the three separate flavors.
The Wooooo Energy drink comes in the sweet two-part taste of Strawberry Banana, a more straightforward Lemon, and Dragonfruit. As for the formula inside, it's certainly not simple, with a relatively robust set of ingredients for energy and focus, and most of it is transparently dosed. Each can has 1.5g of taurine, B vitamins, a 1.5g blend of theanine, gotu kola, and the mushroom extracts lion's mane, cordyceps, chaga, turkey tail, shiitake, maitake, and reishi, and a moderate 150mg of caffeine.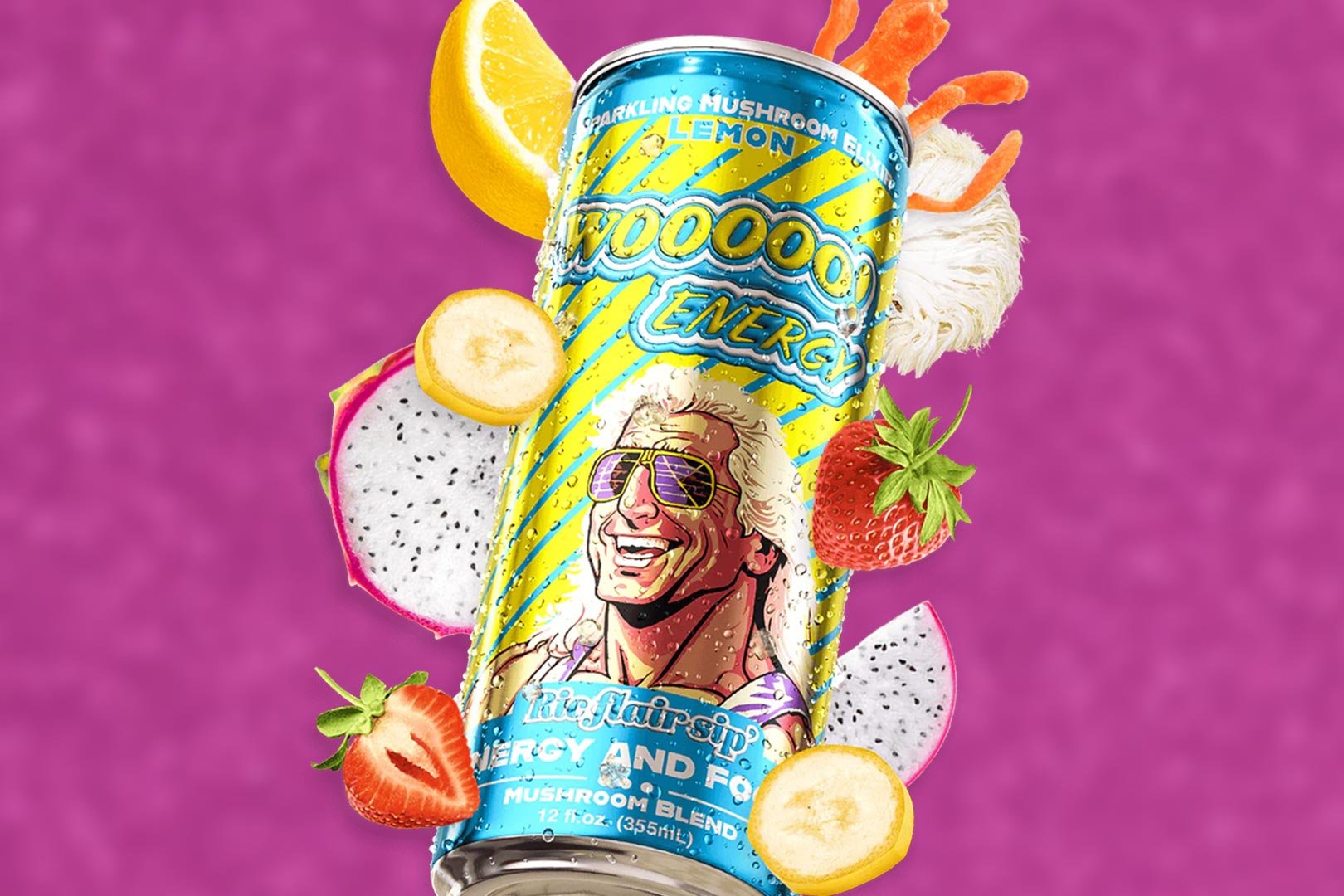 We see energy drinks day in and day out, and we have to admit, Ric Flair's Wooooo Energy is one of the most eye-catching and memorable beverages we've come across in some time. Not only is it from an icon in the professional wrestler Ric Flair, but they've covered the energy drink with his face, filled it with color, and squeezed in a formula that is far from your traditional mix of ingredients, primarily thanks to the blend of mushrooms.
Wooooo Energy from the Nature Boy Ric Flair is available directly from its own online store at woooooenergy.com, where you can purchase any of the three flavors, which do have a reasonably nutritionally friendly set of macros at 6g of carbohydrates and 30 calories. The price of the Wooooo Energy drink is a bit on the premium side at $30 for a pack of half a dozen slim and sleek 12oz or 355ml cans, which works out to $5 a beverage.