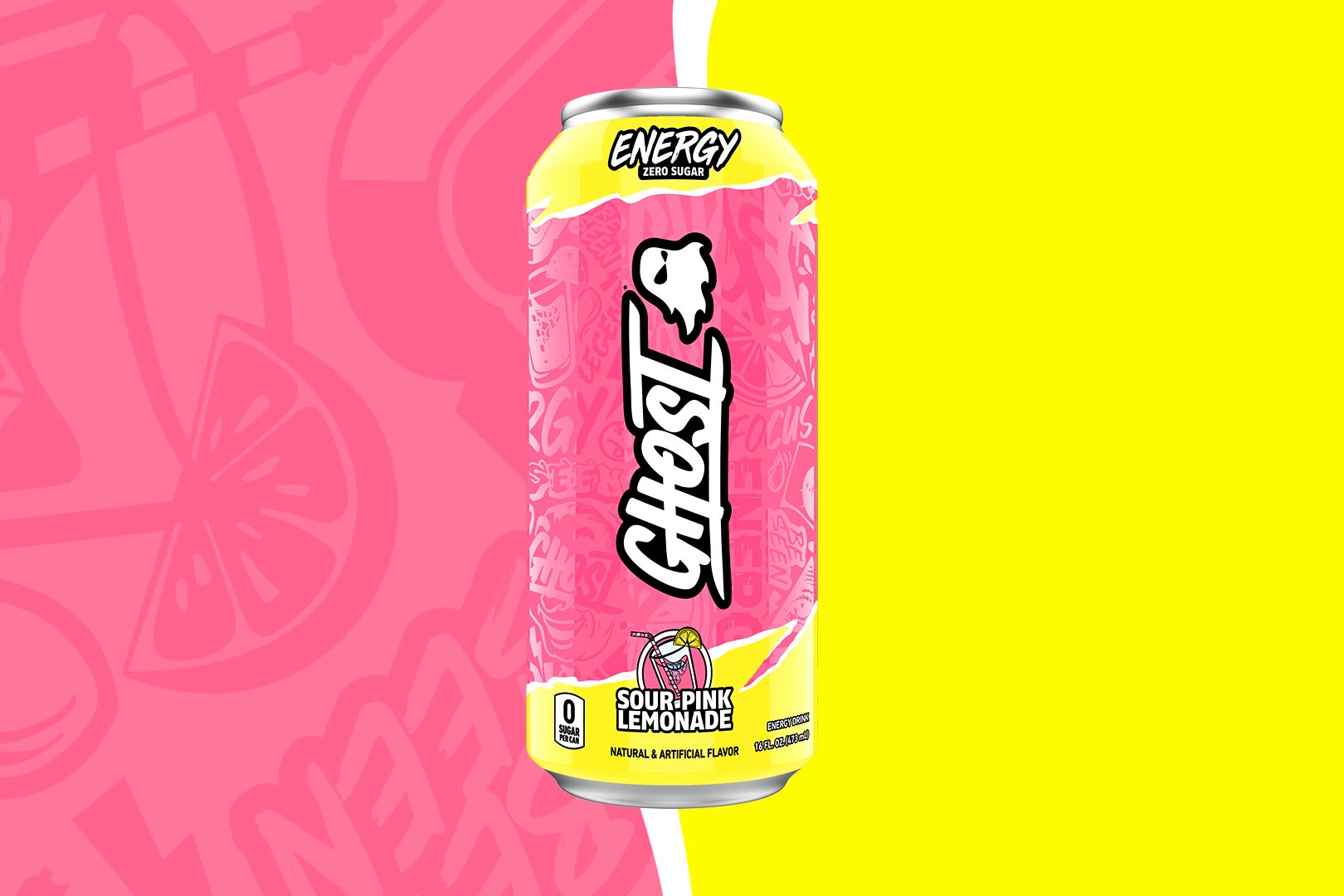 Ghost's widely available energy drink, simply named Ghost Energy, has become incredibly popular, and with that rise in awareness and demand, the brand has given back to the product by way of flavors and special edition versions. The lifestyle supplement company has added to the menu of the beverage on several occasions since its debut, with the likes of Orange Cream, Strawbango Margarita, and authentic Swedish Fish.
Ghost continues to show its appreciation for the support and popularity of Ghost Energy, with today bringing news of yet another flavor extension for the beverage, which is along the same lines as the likes of Orange Cream, Citrus, and Tropical Mango, in that it's an original effort, not a collaboration. Due to roll out to stores and stockists across the country from the 1st of September is a Sour Pink Lemonade Ghost Energy drink.
The name of Ghost's latest flavor explains what it's all about, being a combination of the classic pink lemonade beverage and a sour twist. The product comes with all of the same highlights as other Ghost Energy options, with 200mg of caffeine, 100mg of Neurofactor, alpha-GPC, zero sugar, and just ten calories. Once again, the Sour Pink Lemonade Ghost Energy is hitting retailers on the first day of September, and there will be a secure-a-can opportunity before then, exactly two weeks from today.