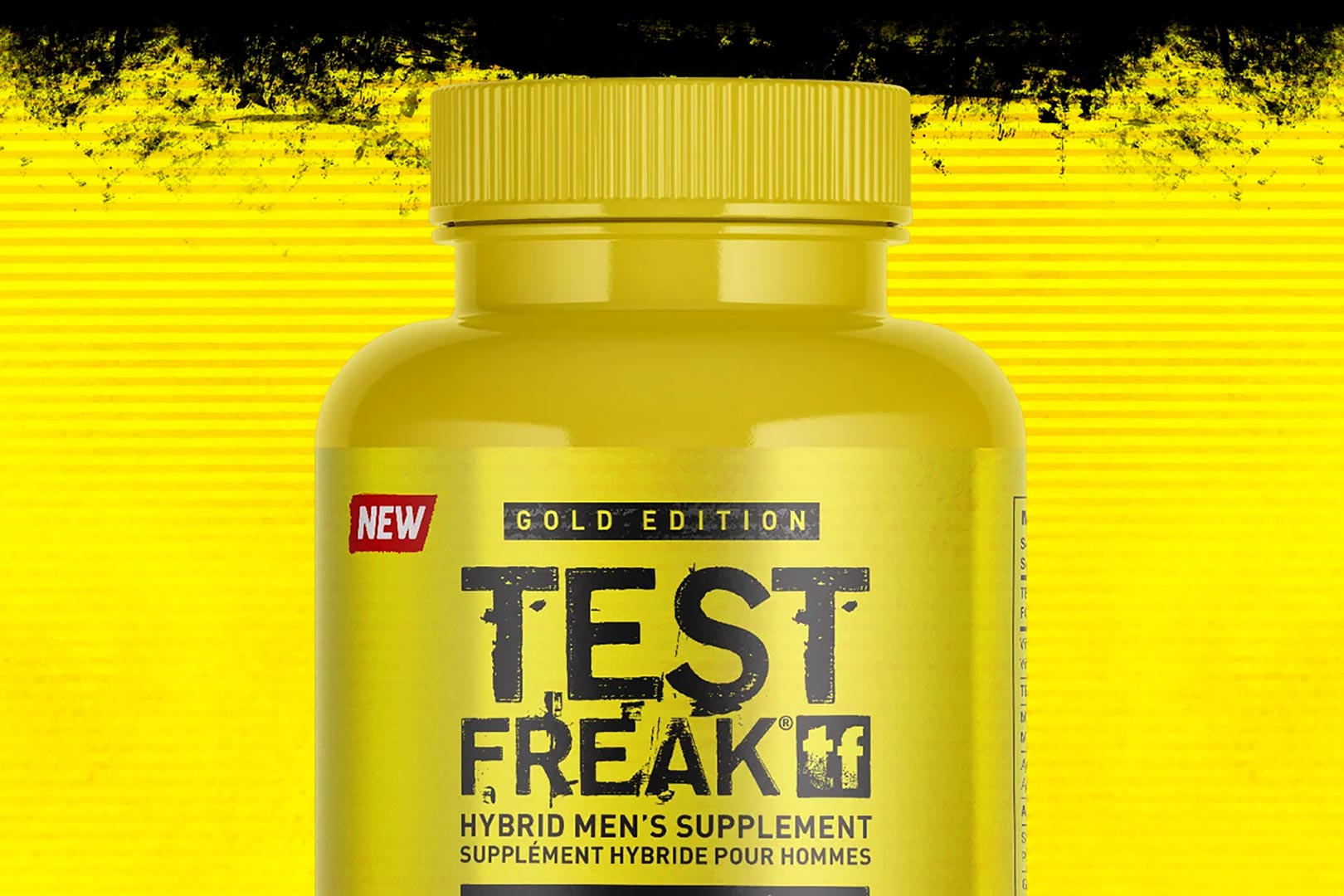 PharmaFreak has brought its completely new Gold Series version of its long-running testosterone booster, Test Freak, to this year's edition of the Stack3d Supplement Expo presented by KSM-66 Ashwagandha. Similar to other iterations and variants of Test Freak we've seen over the years, Test Freak Gold Edition combines a variety of ingredients to naturally boost testosterone and help build muscle; although uniquely, this product is only going to be around for a limited time.
In addition to PharmaFreak's Test Freak Gold Edition featuring a formula different from any of its other supplements, it's so different it's versatile enough to be stacked with Test Freak and Test Freak 2.0 for even better results than the products by themselves. The key ingredients driving the benefits of the Gold Series supplement are maca at a sizeable one gram in a full four-capsule serving, turkesterone at half a gram a serving, and a few other components alongside those two.
We've got the facts panel for PharmaFreak's Gold Edition muscle builder above, and as you can see, joining the maca and turkesterone is 200mg of green tea, 300mg of grape seed, 320mg of the common testosterone booster ingredient saw palmetto, vitamin D3, and finally, resveratrol. It's a robust combination of components, but again, one of the highlights is the brand has kept the crossover to a minimum, allowing the Gold Series Test Freak to be stacked with other Test Freaks.
PharmaFreak has officially launched Test Freak Gold Edition at this year's KSM-66 presented Stack3d Supplement Expo, where you can find the legacy sports nutrition brand in the premier North Hall. The brand is discounting pre-orders of its latest product for our online event to $69.99 for a bottle of 30 servings, which might be worth getting in on as Test Freak Gold Edition is limited and will move quickly. There are also some bundles PharmaFreak has crafted for the Stack3d Expo that include the Gold Series product with 30% off.