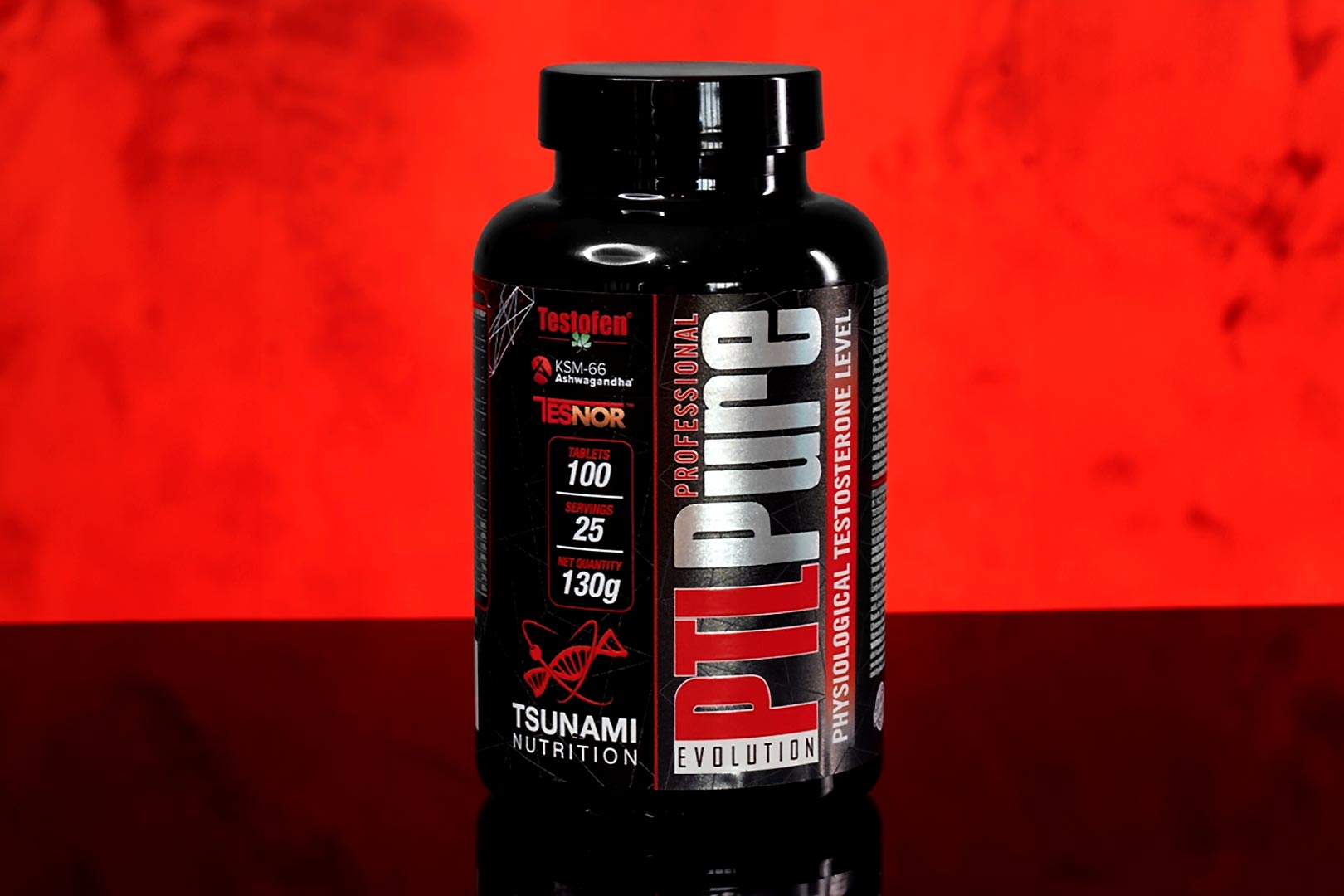 Italy's Tsunami Nutrition is a relatively fast-moving brand, frequently pumping out new products for many different categories and spaces, in fact, only a couple of weeks ago, we saw it add three new flavors to the menu of its cream of rice, Rice Meal. This post is about Tsunami's natural testosterone-boosting supplement, PTL Pure, which has been a part of its catalog for a while, but for this month, its formula has been refreshed.
Tsunami Nutrition's new and improved PTL Pure brings together a wide selection of testosterone-boosting ingredients, all transparently dosed. The brand has packed the product with many standard, common components, such as tribulus at a hefty one gram a serving, avena sativa, cordyceps, schisandra, various vitamins and minerals, 200mg of maca, and d-aspartic acid at half a gram in each of PTL Pure's four-tablet servings.
Alongside all of those features mentioned are a few premium and proven ingredients, and those are the three Tsunami Nutrition proudly promotes on the front of PTL Pure's label. The premium side of the formula includes 600mg of Testofen fenugreek, 250mg of the proprietary Tesnor blend of theobromine and pomegranate, and lastly, 200mg of multi-benefit KSM-66 branded ashwagandha, making for quite a comprehensive supplement.
Testosterone boosters are not all that common from sports nutrition brands in Europe, but clearly, Tsunami Nutrition has put quite the effort into its revamped PTL Pure, taking the kitchen-sink approach and throwing in several ingredients, including many premium and proven items. You can purchase the KSM-66 and Tesnor-backed upgrade from the brand's online store at €42.90 (47.01 USD) for a bottle of the usual 30 servings.