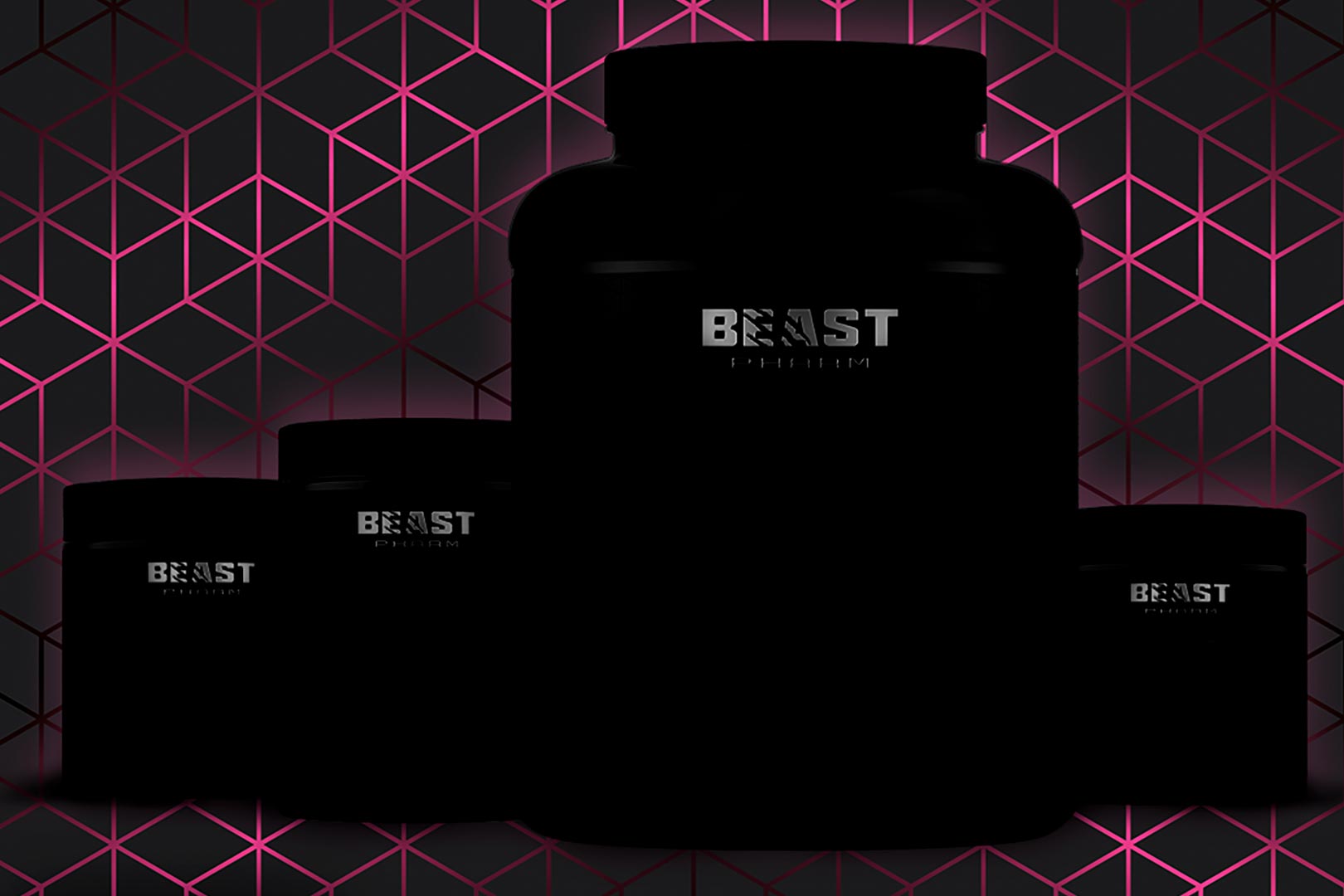 Beast Pharm was originally a CBD brand from the 2017 World's Strongest Man and the first to deadlift half a ton, Eddie Hall. It came out several years ago with all sorts of CBD-powered products, such as gummies, capsules, and traditional liquid tinctures. This year, Beast Pharm is changing things up in a massive way, with the brand's website currently building hype and excitement with a banner saying, "Something BIG is coming!"
Another key detail Eddie Hall's Beast Pharm has shared is the image above, giving us a pretty good idea of what this "Something BIG" is going to be. The picture features what looks like the silhouette of four typical supplement tubs, three of them a similar size and the fourth drastically bigger. The smaller items fit the shape of things like a pre-workout, amino, and flavored fat burner, and the larger one, a protein powder or mass gainer.
Based on all of that, Eddie Hall and Beast Pharm appear to be turning their original CBD line into a well-rounded sports nutrition company, with a family of products potentially covering four separate categories. There is clearly plenty of information left to be shared, such as what exactly the items are, their ingredients and dosages to know the level of competitor we're dealing with, and lastly, when and where everything can be purchased.
We're being told more details on Eddie Hall's revamped Beast Pharm and its "Something BIG" will be along soon, so be sure to stay tuned here at Stack3d for everything you'll need to know about the brand as it gradually builds towards a launch in the very near future.