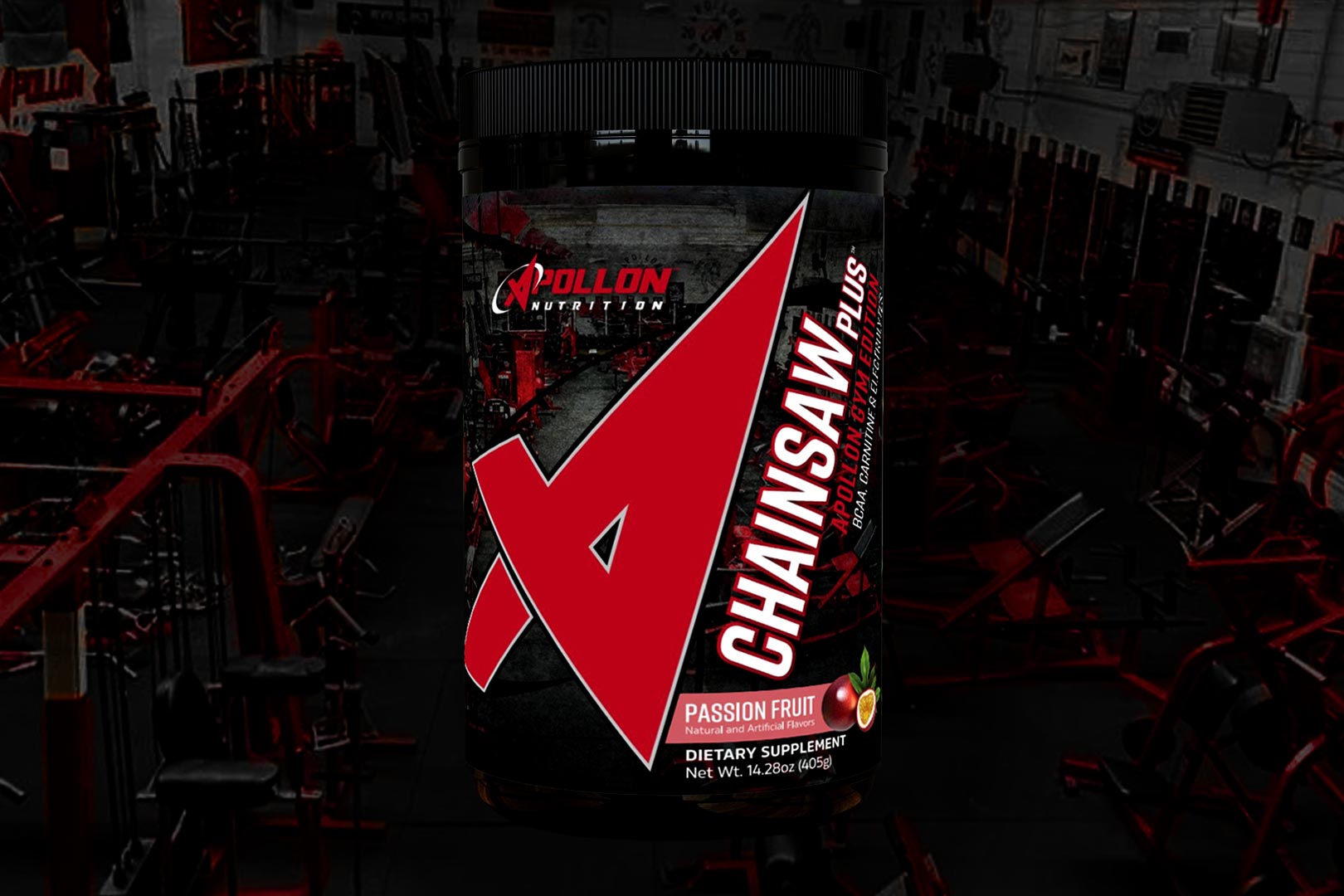 The leading hardcore supplement company Apollon Nutrition has created a spin-off of one of its longer-running products in the amino cocktail Chainsaw. This is obviously separate from its other competitor in the category, Engima, with Chainsaw being BCAA-based and Enigma featuring all nine EAAs. The spin-off is named Chainsaw Plus, and it's intended to be a special edition version in support of the legendary Apollon Gym.
The supplement has all of the same main features as Apollon Nutrition's original Chainsaw but with a few differences in dosages and ingredients, plus the addition of the weight loss-supporting carnitine at 3g per serving. The carnitine goes alongside a slightly higher dose of BCAAs for Chainsaw Plus with 6g instead Chainsaw's 5g, 50% more taurine at 1.5g, and you still get a blend of electrolytes for hydration, but it's not identical to the original.
Apollon Nutrition is officially launching its hybrid amino cocktail this coming Friday through its online store as well as the recently released Apollon Gym website. Members and visitors of the gym will also be able to find the supplement on-site at the gym itself in Edison, New Jersey, with everywhere stocking Chainsaw Plus in the one refreshing Passion Fruit flavor and packing 30 servings a tub to get you through a typical month.