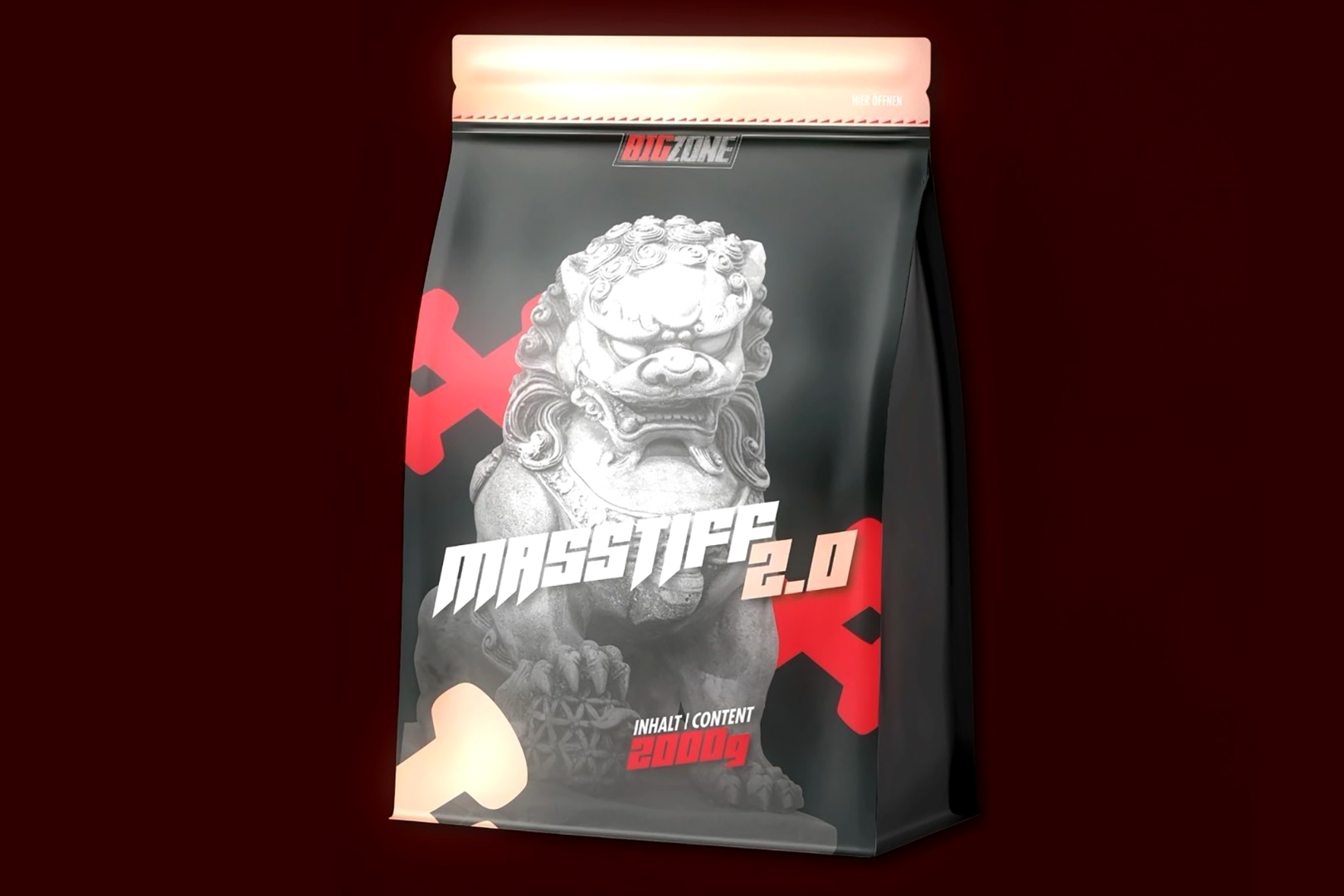 Big Zone in Germany has revamped its high-calorie mass gainer, Masstiff, and while it has only made a few changes here and there, it has seen enough edits to justify the fitting name of Masstiff 2.0. The supplement still has all of the same goals and intentions, designed to provide fans with a powder that can easily be turned into a shake that's higher in protein, carbohydrates, and calories compared to a typical protein shake.
Big Zone's Masstiff 2.0 starts with a little more protein per serving than its predecessor, coming in just under 40g with 37.5 from whey concentrate, then you have a similar amount of carbohydrates, which is once again, a jump from the original Masstiff at 39.5g, 7.6g of that sugar and 2.2g fiber. The fat has been lowered by a substantial amount to 9.6g, and because of that, even with the extra protein and carbs, the calories are lower at 399.
The sources of the carbohydrates are as clean and straightforward as Masstiff 2.0's protein, with the 39.5g a serving backed by a blend of sweet potato and rice flour. One other key department Big Zone has altered in the mass gainer is there are no longer any added vitamins and minerals like Masstiff; however, the sequel supplement now has added enzymes to support and improve digestion of the intense mix of macros.
Basically, Big Zone has lowered the fat and overall calories, all while still elevating the protein and carbohydrates slightly, and added digestive enzymes to help your body get more out of the packed-out nutrition profile. The new and improved mass gainer is in stock and available for purchase starting this week through the brand's online store for a few euros more than the original at €44.90 (48.90 USD) in three taste flavors.