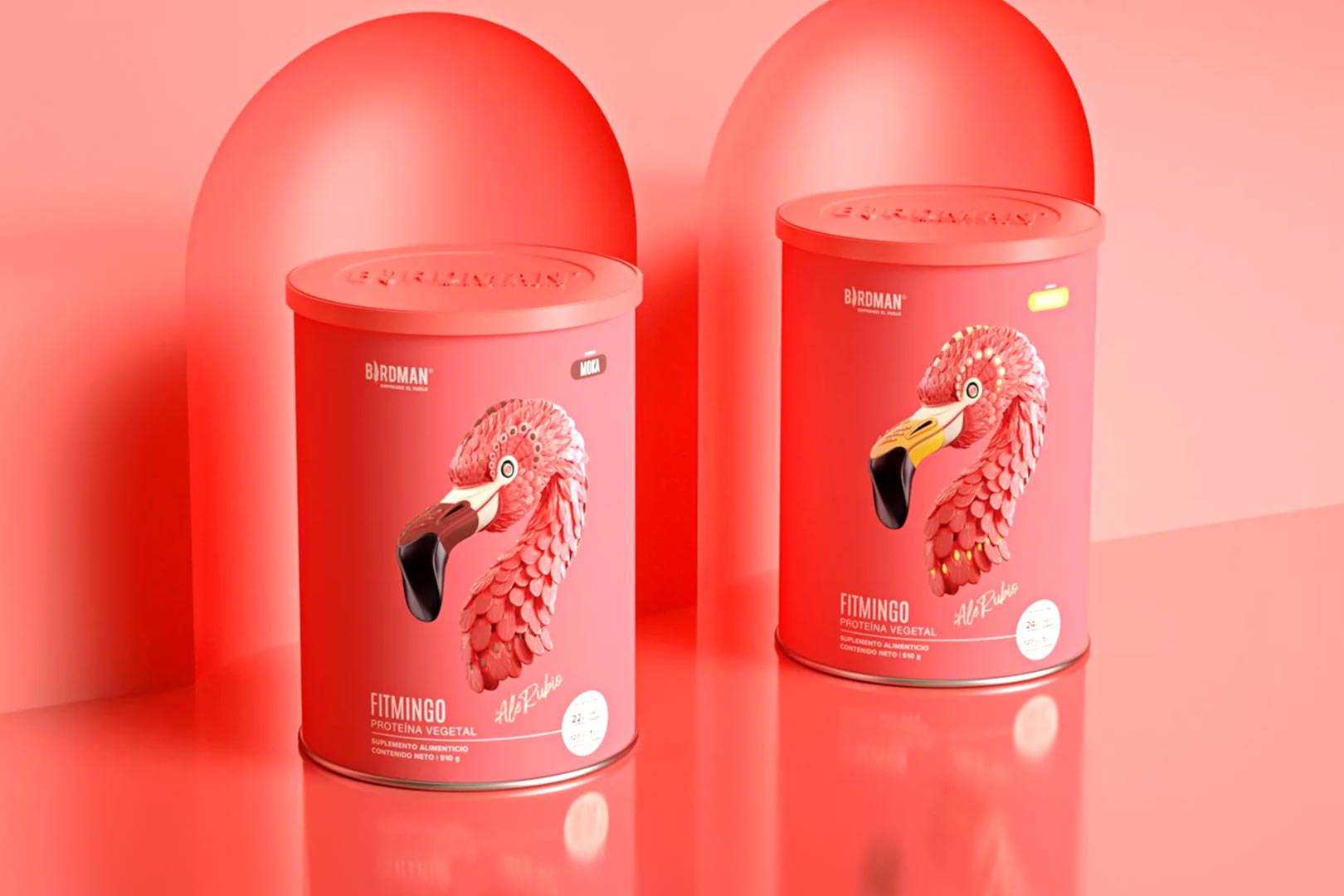 If there is one category that the well-put-together lifestyle brand Birdman in Mexico stands out in, it's protein, purely due to the sheer amount of options it has. It makes various protein-centric supplements, all of them plant-based, and each is separated by the additional features it has outside of the protein. There is the flagship Falcon Protein, the more advanced Falcon Performance infused with creatine and BCAAs, the meal replacement Peacock, and Parrot, reinforced with a blend of superfoods.
Joining Birdman's family of proteins this month is Fitmingo, which, again, centers around a strong plant-based source of protein providing 24g of protein, 3.1g of carbohydrates, 3g of fat, and 140 calories. The difference maker or separator in this is the brand has enhanced the supplement with a selection of functional components, including hyaluronic acid, collagen, inositol, the premium weight loss-supporting Svetol green coffee bean, and many other branded ingredients in Pureway C vitamin C, ZincNova microencapsulated zinc, and the digestive enzyme blend OptiZiome.
Birdman's Fitmingo is a health and wellness style protein powder, designed with so many additional ingredients you won't find in almost any other protein supplement, resulting in a four of five-in-one formula providing protein, supporting hormone health and weight management, improving digestion, and offering beauty benefits. The advanced lifestyle product has debuted in three flavors with Vanilla, Mocha, and Blueberry, available in a small 15-serving tub and a double-sized option with 30 servings.