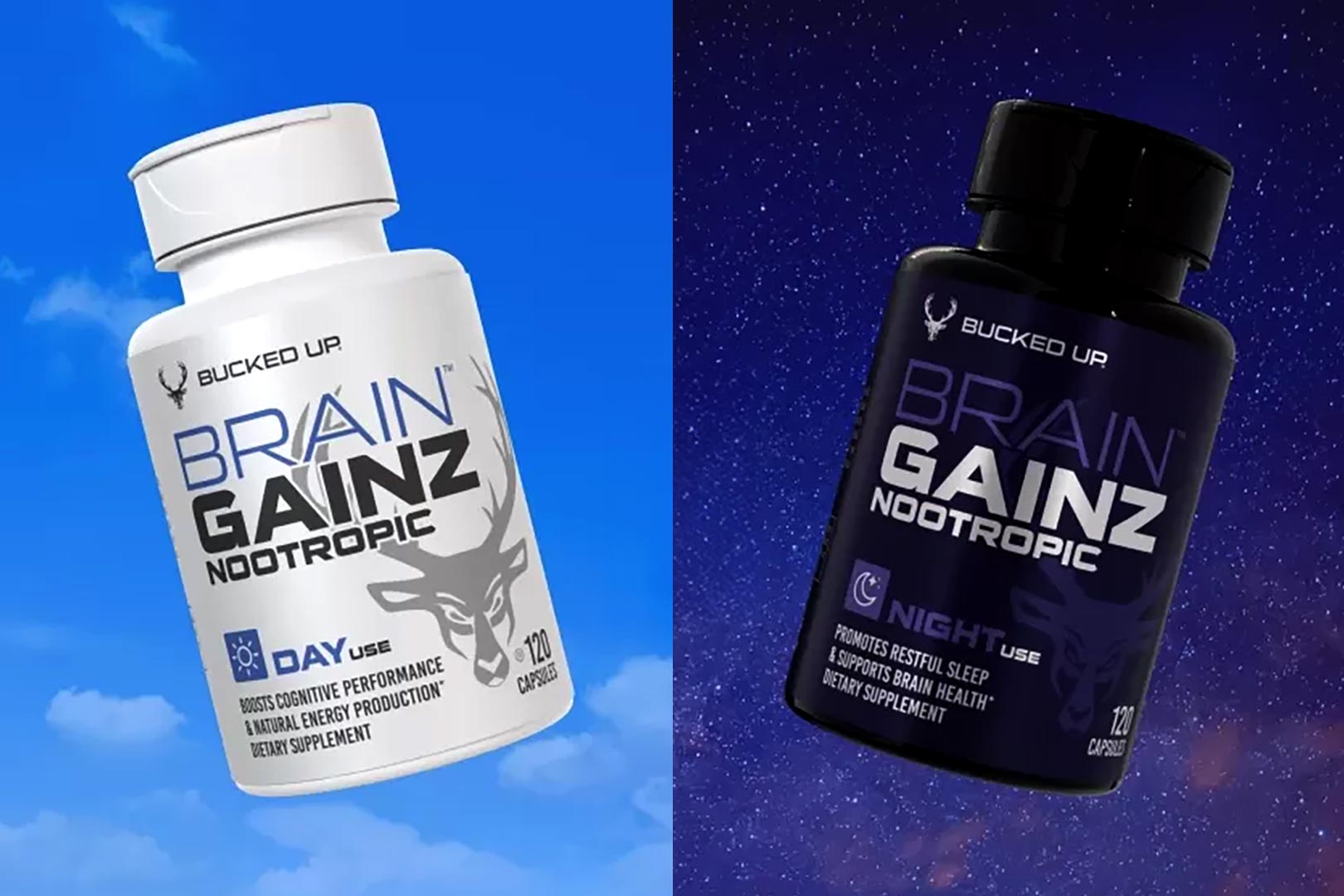 Bucked Up has created a supplement system similar in purpose and name to Brain Gains' reputable and highly effective Switch On and Switch Off products over in the UK. Bucked Up's latest is called Brain Gainz, and it comes in a box of two separate capsule supplements. Similar to Switch On and Switch Off from Brain Gains, the first item in the Brain Gainz set is designed for use during the day, and the other is for closer to bedtime.
Bucked Up refers to its two Brain Gainz products as Day and Night, with the former being designed for use in the morning or during the day when you need some uplifting energy, strong focus, and improved cognition. The ingredients and dosages driving that experience include half a gram each of taurine, tyrosine, lion's mane, and cordyceps, 200mg of AlphaSize branded alpha-GPC, another 200mg of SAMe, and 100mg of natural caffeine.
As for Bucked Up's Brain Gainz supplement for the other side of the day, Night, that is to help you relax, reduce stress, improve mood, support immune health, and help you get a better night's sleep. Highlights in that specific formula include reishi mushroom, ginger root, lemon balm, and the common sleep aid GABA, all at half a gram a serving, plus 40mg of premium SerinAid phosphatidylserine, 100mg of theanine, and 50mcg of huperzine a.
As mentioned earlier, Bucked Up has released Brain Gainz as a bundle, meaning the two products broken down above — Day and Night — can not be purchased separately. The Brain Gainz box set, which is similarly designed and named as Brain Gains' highly-rated Switch On and Switch Off, is available for purchase from the brand's online store at $59.95, and while that is on the high side, you are getting a stack of two supplements.