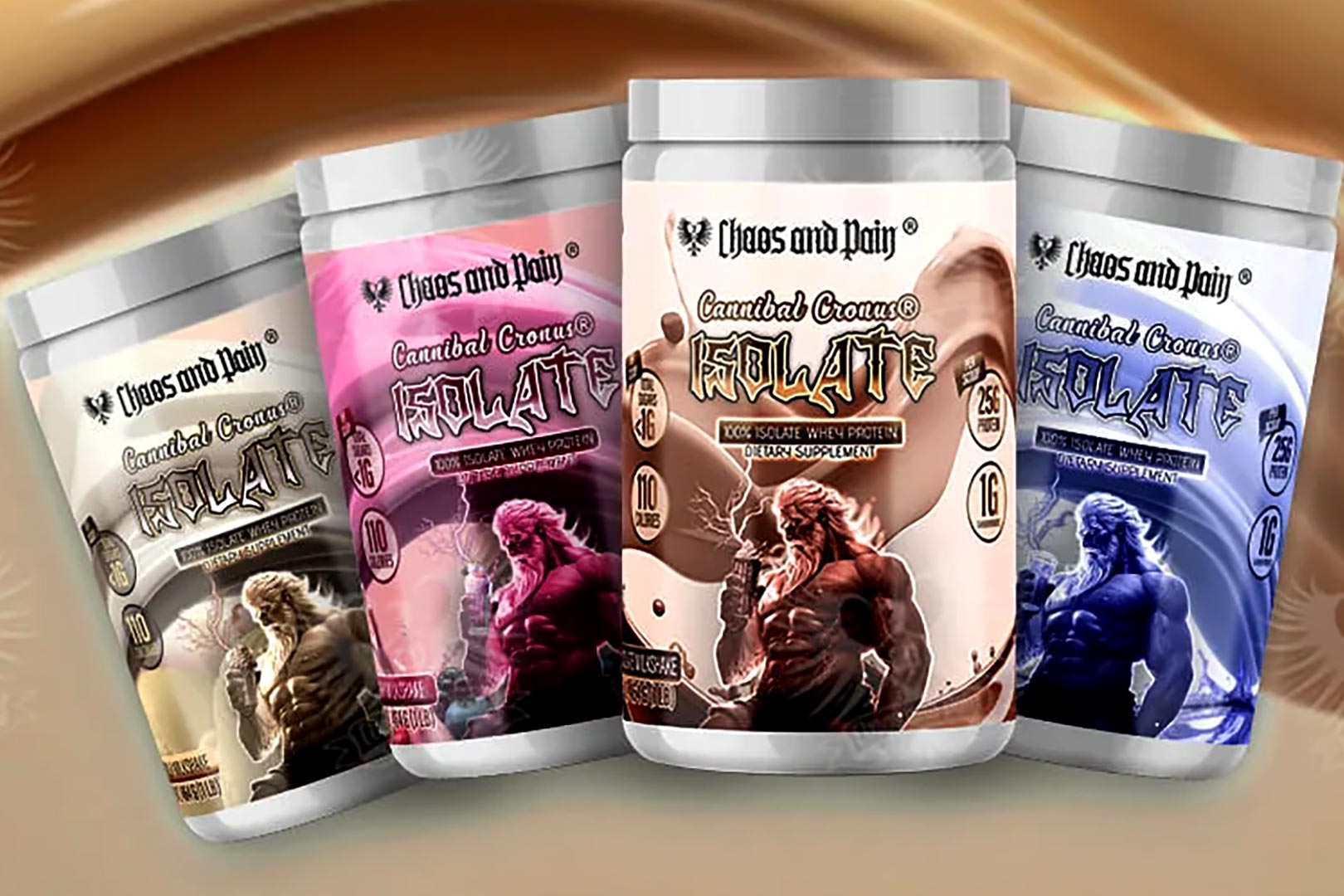 Several years ago, in the earlier stages of Chaos and Pain's long-running journey in the supplement industry, the hardcore brand had three protein powders on the market, each with a distinct difference. There was the original blend-style formula Cannibal Kraken, which is still around today; the mass gainer Cannibal Weight, which has since been discontinued; and the premium whey isolate Cannibal Cronus, which has officially returned this week.
Chaos and Pain's 2023 edition of Cannibal Cronus is much the same as it was seven years ago, minus the zombie-looking individual on the front and in a much smaller tub size weighing 1lb. The supplement comes with a typical 25g of protein a serving, all from premium and fast-absorbing whey isolate, alongside a gram of carbohydrates, a gram of fat, and 110 calories, and the brand has thrown in a blend of enzymes to support and improve digestion.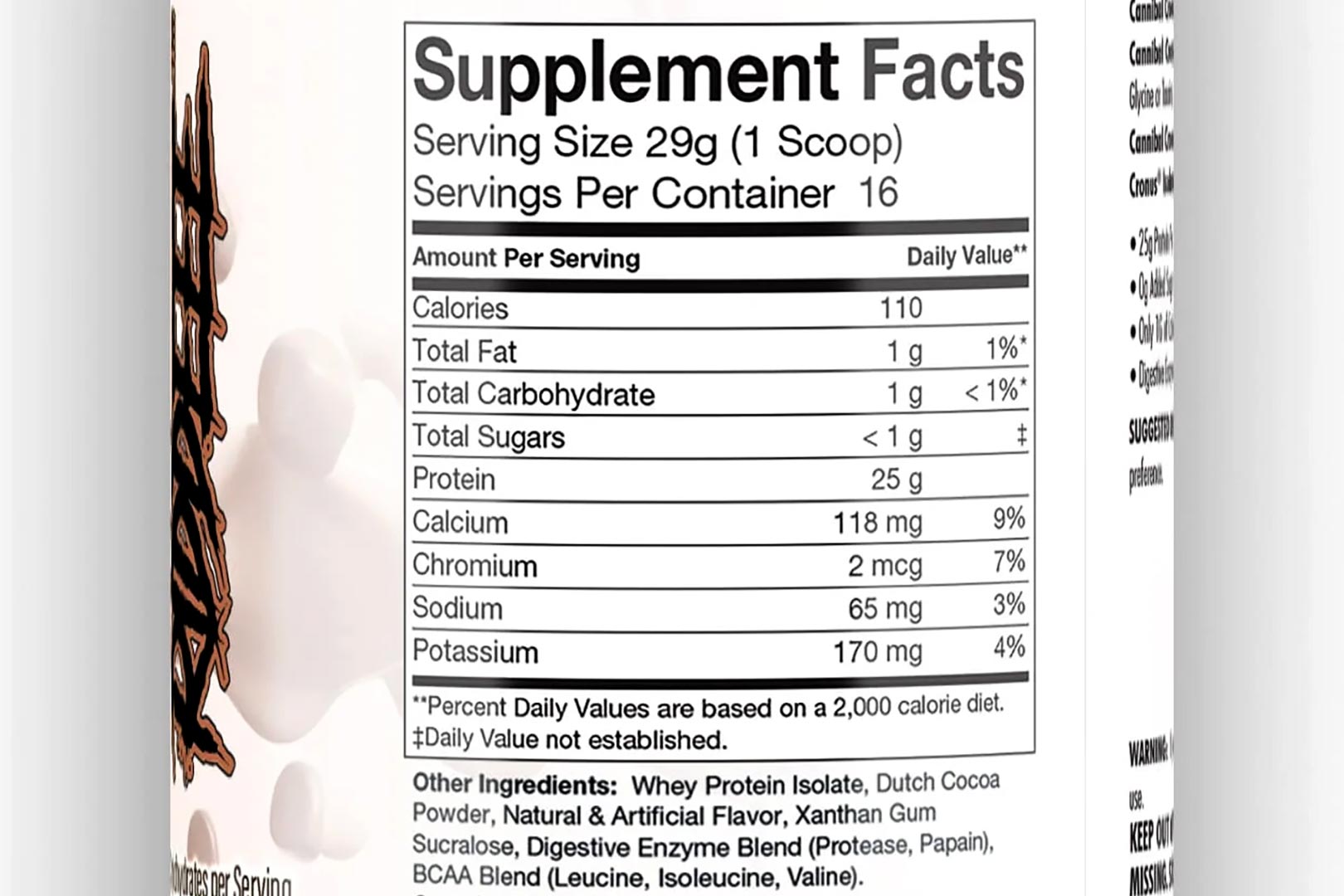 The returning Cannibal Cronus does have a few free-form amino acids on its label, so added aminos separate from the one source of protein, with the three BCAAs leucine, isoleucine, and valine. We have asked if those BCAAs have been counted toward the 25g of protein per serving, as that is something we've seen before, and we're currently waiting to get a firm response from the brand.
Chaos and Pain has launched or relaunched its whey isolate-powered Cannibal Cronus protein powder through its online store at a price of $29.99 for a tub of 16 servings in Unflavored and three actual flavors with Chocolate, Vanilla, and Berry Milkshake. There are tiered savings available too for those that want to get more than a single tub, where two come with 10% off, 15% discount on three, and 20% off four, dropping it to $23.99 a piece.