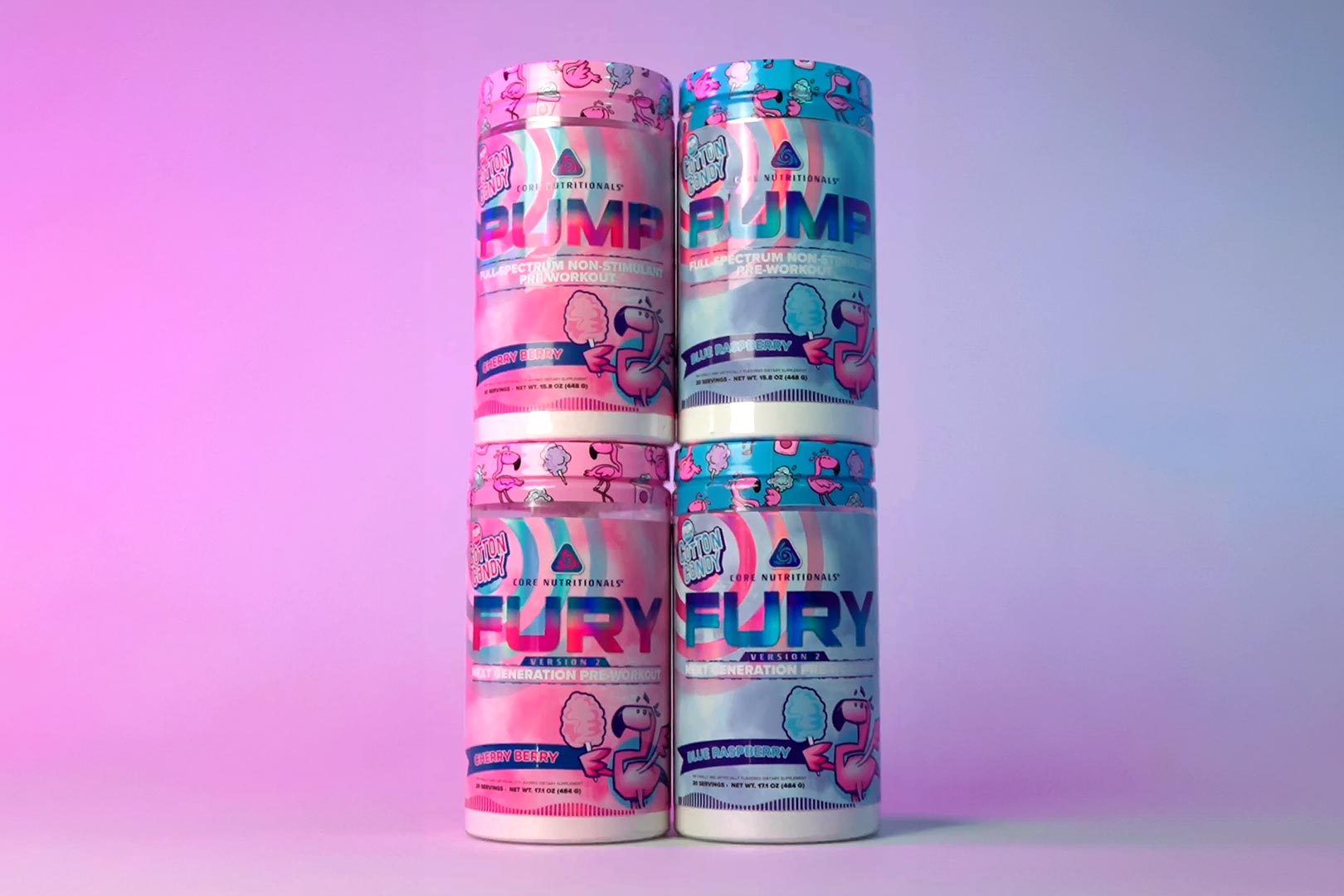 Core Nutritionals has officially unveiled the products it's put together in partnership with the famous cotton candy company Fun Sweets after revealing yesterday it has cooked up something with that very brand. Core has indeed created two separate tastes, both of which are inspired by and based on two of Fun Sweets' popular cotton candies, and they've both been produced for the reliable pre-workouts Core Fury and Core Pump.
The flavors of Fun Sweets cotton candy that Core Nutritionals has turned into pre-workout supplements are Blue Raspberry and Cherry Berry. The brand has actually gone the extra mile and utilized the same flavor system as Fun Sweets has in its sweet cotton candies for an authentic taste. Core promises an experience as close to the actual Blue Raspberry and Cherry Berry cotton candy as possible, but, of course, with all of the benefits of its well-formulated Core Fury and Core Pump pre-workouts.
To further reinforce the partnership, Core Nutritionals has given its authentic Fun Sweets Blue Raspberry and Cherry Berry Cotton Candy flavors of Core Fury and Core Pump alternative label designs, carrying the cotton candy experience from the inside all the way around the outside. The entire four-product authentic flavor collaboration is launching in one and a half weeks on Monday the 14th of August, over at corenutritionals.com.