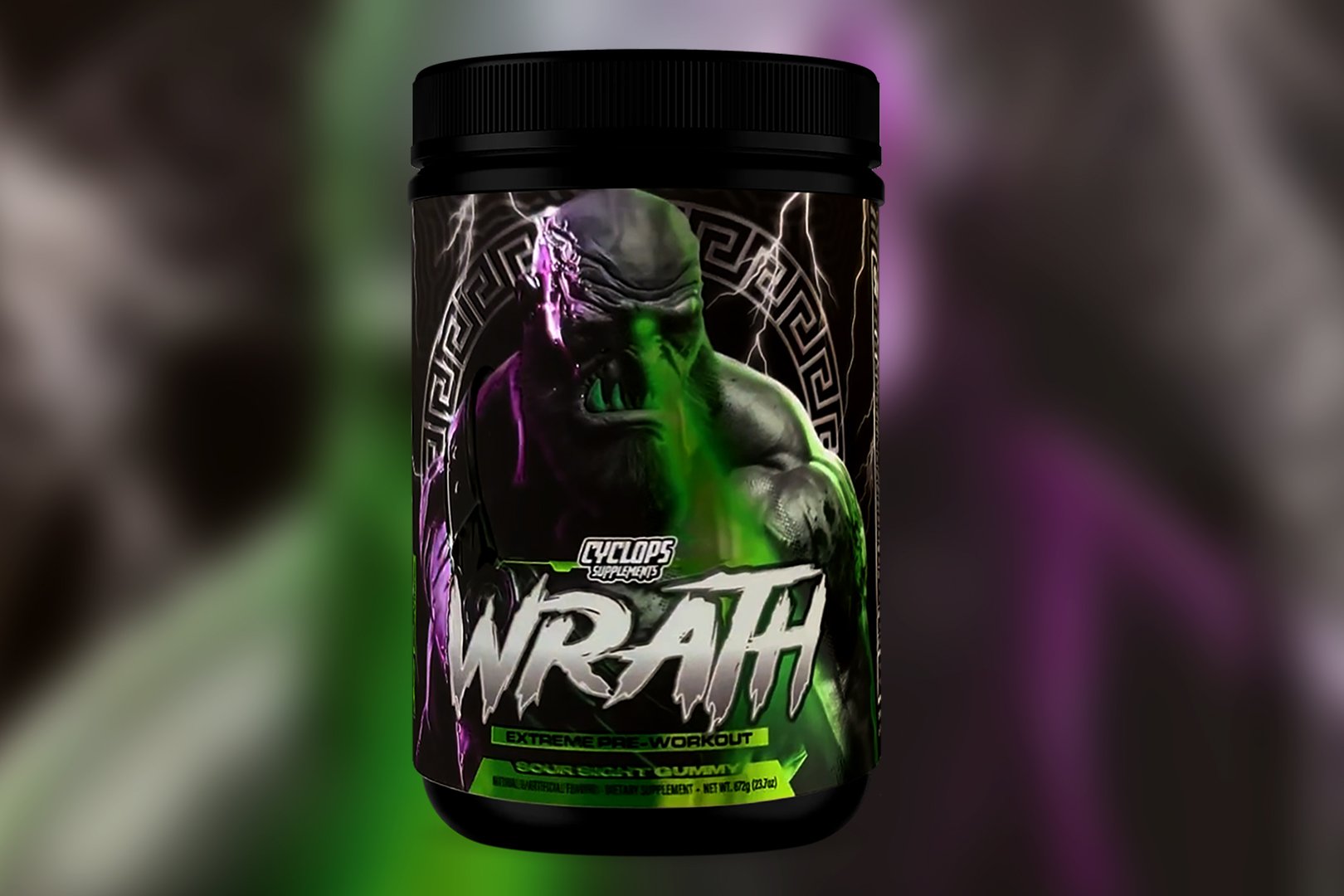 Cyclops Supplements is an up-and-coming brand that has four products on the market at the moment, all of which are named after their categories, which in turn confirm their purposes. There are the two pre-workouts, one named Pre-Workout and the other called Colossal Pump, the hydration-focused supplement Electrolytes, featuring, of course, a solid selection of electrolytes, the pump capsule formula Pump Pills.
The young and growing company is getting ready to drop a second stimulant-backed pre-workout, although fans will want to be extremely quick when it arrives as there isn't going to be much to go around. Cyclops Supplements has previewed its promising pre-workout Wrath, featuring an incredibly eye-catching label design, very different from any of its other products, as you can see for yourself in the image above.
Wrath is going to be Cyclops Supplements' premium pre-workout, featuring a more robust and advanced formula compared to its current, category-named Pre-Workout. The brand has stacked the product with citrulline malate, agmatine, pine bark, and betaine for pumps, taurine, pink Himalayan salt, and an effective dose of beta-alanine for performance; then for the stimulating side of energy and focus, there is theobromine, proven CognatiQ, huperzine a, and two sources of caffeine.
We don't know what any of the dosages in Cyclops Supplements' Wrath pre-workout are, but with a maximum serving size of 33g, it'd be good to assume everything is dosed at an effective amount or more. As mentioned earlier, the premium pre-workout is extremely limited; in fact, the brand has only produced 600 units, 300 of each of its two flavors, so you'll want to get in as soon as it's live over at cyclopssupplements.com.