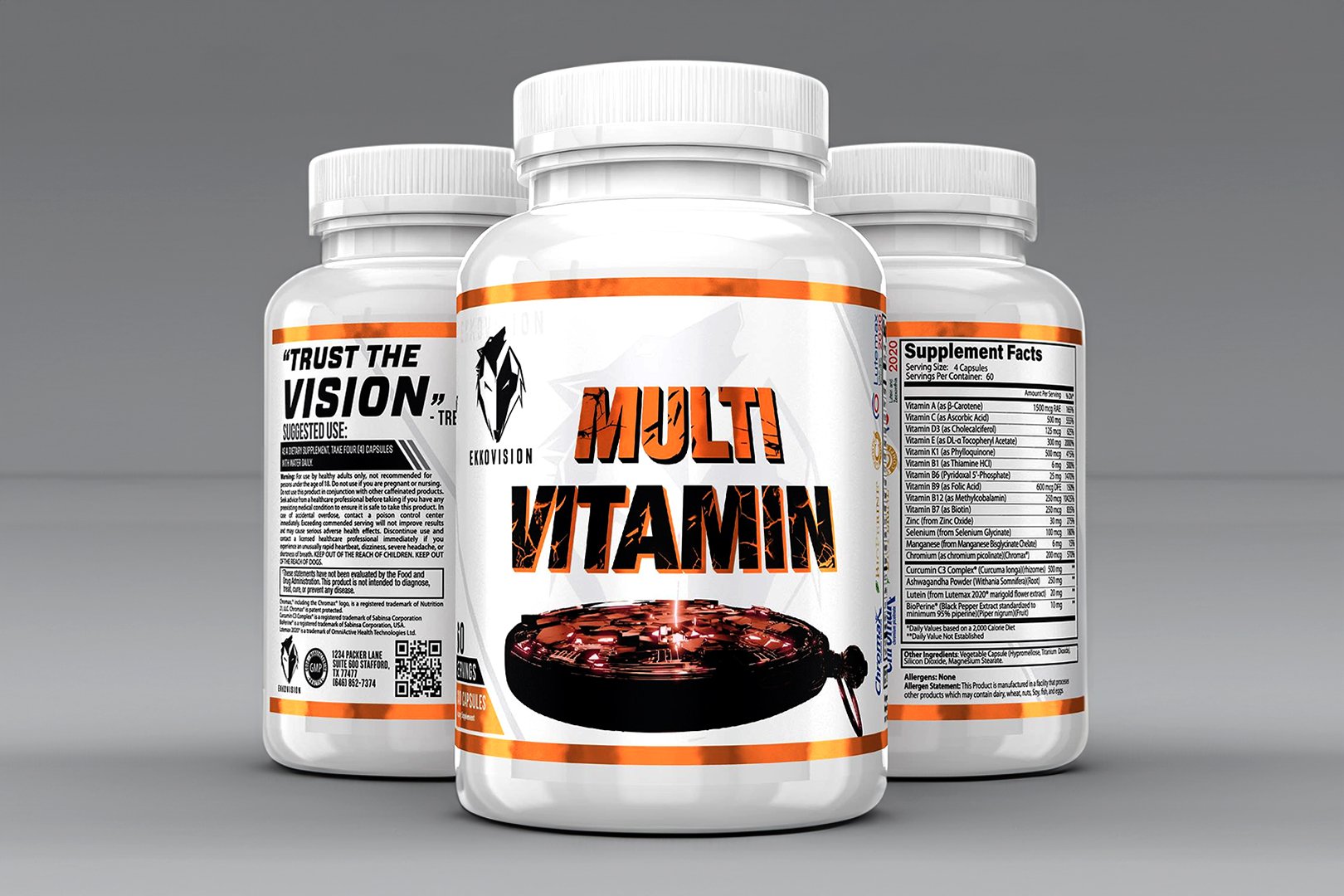 Ekkovision started as very much a pre-workout specialist, and it has continued that focus on the highly competitive category since, but while doing that, it has also massively expanded its selection of products to cover other important areas of sports nutrition. Becoming a place where consumers don't need to go anywhere else to fulfill their supplement needs is a good goal to have, and the brand is one step closer to that with its latest all-new product, in the type-titled Ekkovision Multivitamin.
Ekkovision's Multivitamin is a relatively comprehensive blend of various vitamins and minerals to support general health and wellness, going all the way from vitamin A and C at robust dosages of 1.5mg to 500mg, respectively, to 30mg of zinc and 6mg of manganese. Not surprisingly, from the brand it's from, there is a bit of a premium touch to the supplement with some not-so-common components, such as Lutemax 2020 for eye health, ashwagandha, and the Cucrmin C3 Complex.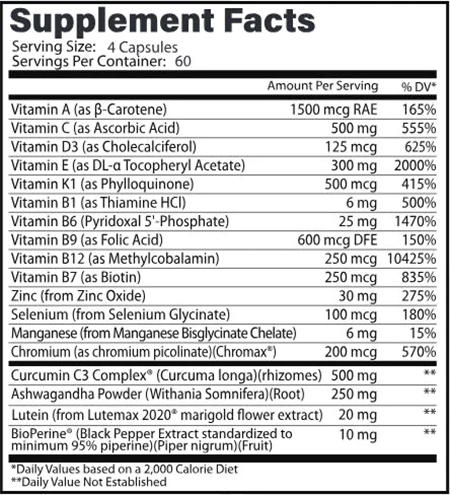 The price of Ekkovision Multivitamin is extremely competitive at $43.99 but that is for a bottle of 60 servings, so two months supply, working out to $22 per 30 servings. That number gets even better if you use any of the brand's ongoing coupons like "EKKO" for an additional 10% discount. Actually, if you head over to ekkovision.com before the end of today, all codes are 20% off, bringing Multivitamin down to $35.19 or $17.60 a month.