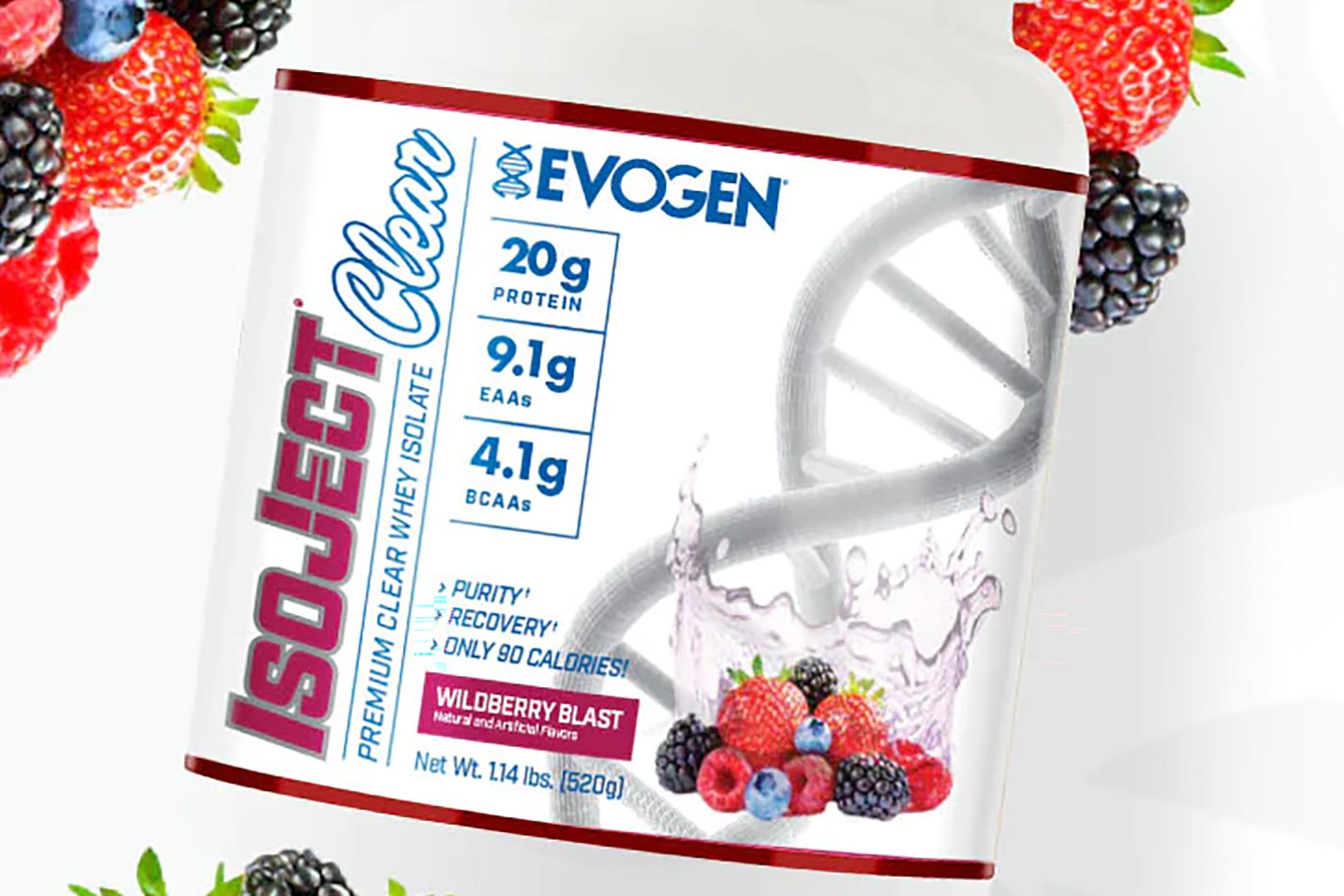 IsoJect is one of Evogen's popular and premier supplements, and it is for one of the most competitive and saturated categories in the sports nutrition industry, being a protein powder. Hany Rambod's reputable brand has expanded IsoJect once again this week, where there is the original whey isolate-based IsoJect, the completely natural IsoJect Naturals, and rolling out in time for a Labor Day sale, IsoJect Clear.
IsoJect Clear is Evogen's entry into the sub-category of clear protein powder, where like the regular IsoJect, premium and fast-absorbing whey isolate is the only source of protein. The main ingredient gives the supplement a respectable 20g of protein, alongside a light single gram of carbohydrates, none of that sugar, and zero fat, all ending on a lean calorie count of 90, and it has a moderate 20 servings in a small 1.14lb tub.
Evogen ensures IsoJect Clear keeps with the trend and is exclusively available in fruit flavors, with Wildberry Blast and Watermelon. As mentioned, the supplement has arrived in line with the brand's Labor Day sale, which has already kicked off and runs through until Monday of next week. It involves up to 50% discount, dropping IsoJect Clear to $42.46, and tiered freebies with shipping at $75, a shaker in orders of $100 or more, a bottle of Super Dry at $150, and $200 also gets you a towel.